Creating a Timeless Kitchen: 8 Classic Cabinet Styles that Never Go Out of Fashion
People are rethinking their desire for their kitchen to be utterly trendy considering the importance placed on the environment and the skyrocketing cost of construction. Nowadays, it makes much more sense to create timeless kitchen styles that will endure.
The kitchen cabinets are typically the biggest decorative elements in any kitchen. It's crucial to select timeless kitchen cabinet styles that will remain fashionable over time because they are the most noticeable feature in your kitchen. To guarantee that your cabinets will remain in style even as fashions change, choosing classic cabinet styles that have been consistently popular is the best solution.
So, what are the kitchen cabinet styles that never go out of fashion? Let's look at some styles that have been loved for decades.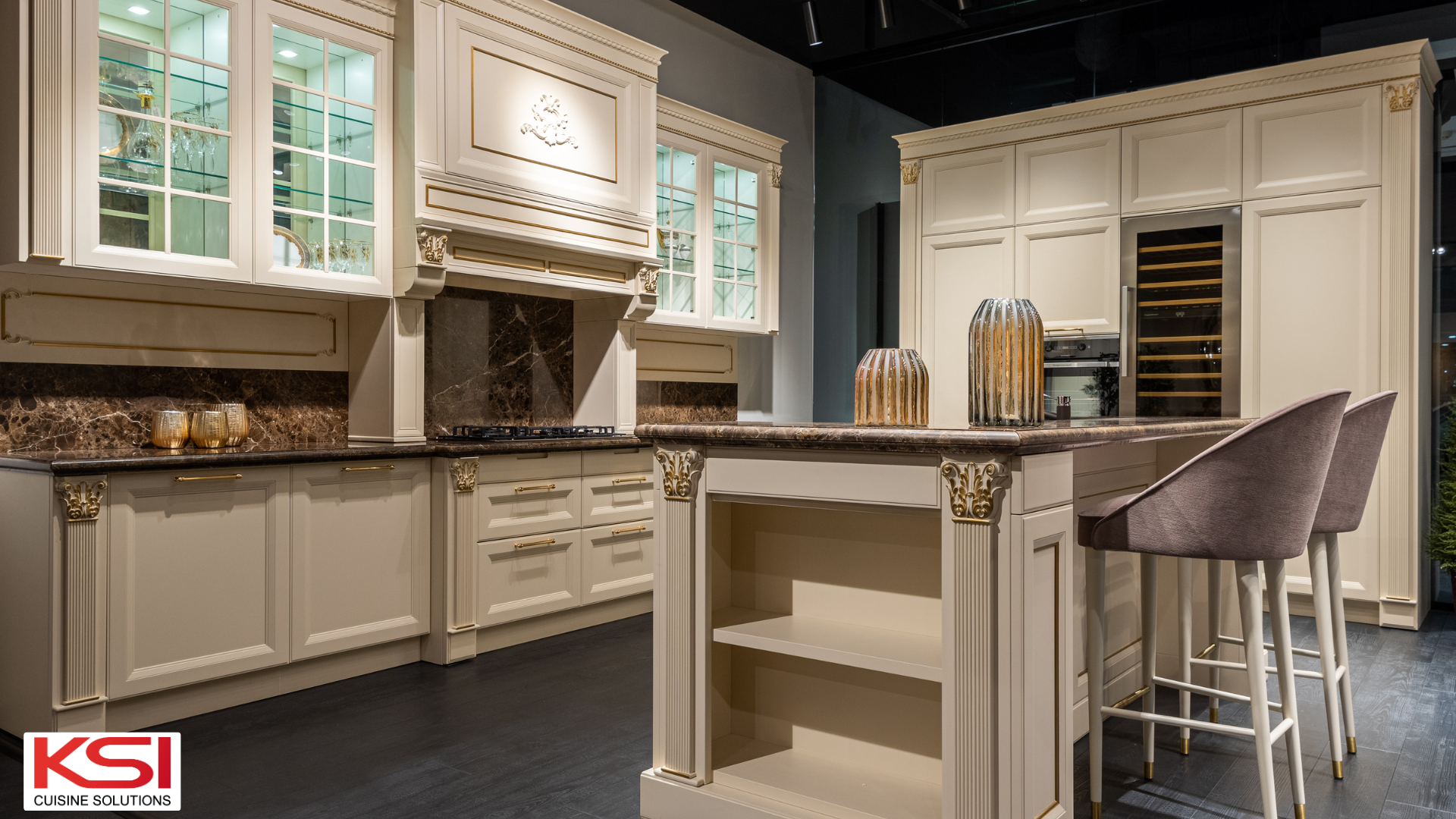 Classic Cabinet Styles That Never Go Out of Fashion
Black and White Kitchen Cabinets
A classic look that defies time and trends can be achieved with a straightforward black-and-white color scheme combined with vintage-style accents. A farmhouse-style sink with vintage wall-mount plumbing and black soapstone countertops further the antique appeal of this kitchen, which also features retro pendant lights and cabinet hardware.
Black and white kitchen styles can be easily adapted to a modern scheme and period properties, regardless of how you tilt the color balance. A warmer look can be achieved by combining black and white with rustic wood, an elegant feel with marble, or a modern look with metallics.
Shaker Style Kitchen Cabinets
Shaker is one of the most popular cabinet styles because of its simple, timeless lines, which complement any aesthetic, whether it be modern, transitional, or traditional. A Shaker door, also known as a "five-piece," is essentially a flat panel with a frame made of rails and stiles.
Depending on how you customize the cabinet and what other kitchen design elements you pair with it, its simplicity means that it can complement a wide range of kitchen styles. With the addition of various types of edge detailing inside the frame, shaker-style cabinets can be made slightly more contemporary or more traditional.
Glass-Front Kitchen Cabinets
If you browse through the Instagram accounts of designers, you'll probably find a ton of gorgeous kitchens with glass-front cabinets. A row of solid-door cabinets can be broken up by glass fronts, which can also be used to display a collection of lovely dishes, glasses, or decorative items. Glass-front cabinets are beautiful next to a window and can dress up your kitchen.
In addition, they make the room appear lighter and brighter while concealing messes. Another choice is to use a few glasses (or mirrored) cabinets to define a specific kitchen space, preferably a less used one, like a display area or butler's pantry. Your daily items will be safely hidden behind sturdy doors while still getting the stylish detail you love.
Two-Tone Kitchen Cabinets
Two-tone cabinets refer to kitchen cabinet styles where the upper and lower cabinets are painted or finished in different colors. When the kitchen is dramatically contrasted, the homeowners are free to mix and match different colors and materials to create a truly distinctive and personalized look.
Two-tone cabinets are much more than just a fad. Two-tone kitchen cabinetry can be classic if the proper colors are used. This common design choice can give the kitchen depth and intrigue, defining different areas of the space or providing some separation between upper and lower cabinets.
Open-Shelving Kitchen Cabinets
Open shelving cabinets are a kitchen style that features open shelving instead of traditional doors. The shelves are visible and allow you to display items such as dishes, glassware, and cooking utensils. They are usually made from natural wood and can be painted or stained to match the color scheme of your kitchen. Another benefit is that they can also be made from metal or glass for a more contemporary look.
Open shelves in the kitchen serve two purposes: they offer easily accessible storage and give you a place to show off your favorite foods, cookbooks, and often used goods. Furthermore, it's a fantastic method to express your creativity and add a splash of color or novel material. Open shelves have several advantages, including being more aesthetically pleasing and more useful than upper cabinets.
Beadboard Kitchen Cabinets
The primary benefit of beadboard is that it is less technical and is a very adaptable kind of paneling. Beadboard is frequently utilized as kitchen wall wainscoting in settings like lake cottages and rural kitchens. Beadboard has a seemingly endless number of uses due to its extraordinary adaptability. It may be used in many different areas of the house, including backsplashes in bathrooms, below chair rails, and beadboard kitchen cabinets.
Tuscan Kitchen Cabinets
Old-world, traditional kitchens frequently draw inspiration from Tuscan design. This new kitchen's rustic, vintage appeal is provided by a combination of light and dark cabinetry that has been given glazed finishes. Even the notable ceiling beams were aged and glazed to maintain the space's old-world charm. The look is maintained by a large light fixture with a bronze finish, terra-cotta tile accents, and a wooden island countertop.
These kitchen styles exude a feeling of simple country charm and sun-drenched Italian elegance. These suggestions will assist you in designing the ideal kitchen style, regardless of whether you want an authentic Tuscan kitchen straight from Italy or want to add some Tuscan-inspired elements to your cooking area.
Transitional Kitchen Cabinets
Transitional cabinets are a versatile option for homeowners who want to combine elements of both traditional and contemporary design. Kitchen cabinets with a transitional style always have a streamlined shape. Rather than the lacquer prevalent in contemporary kitchens, they are frequently built of wood. The cabinets readily go with the design of the rest of the kitchen because they have recessed or paneled doors.
Trends in kitchen styles come and go, and you might occasionally be the victim of a fad in kitchen design. Nevertheless, despite all these fads, there are some timeless kitchen designs that will never go out of style. Some kitchen cabinet styles are timeless for a good reason: they are elegant in their simplicity, appealing to a broad range of tastes. Additionally, homeowners would be wise to embrace classic trends in the kitchen, given the cost of building and upgrading these rooms. Therefore, it's wise to stick with what has been tried and true if you want a kitchen that you'll love for years to come or maybe even sell at some point in the future.
Read more:
10 Kitchen Cabinet Colours That Will Refresh Your Space
Upgrade Your Kitchen with these 9 Affordable Kitchen Cabinet Hacks
With the many benefits of updating your kitchen, we encourage you to contact us to speak with our KSI kitchen experts.
We are offering free consultation for your plan and budget control. We can sit down with you to discuss your vision for your kitchen.
Whether you're looking to make the necessary updates to increase the marketability of your home, increase the functionality of the room, or create more storage space to help with organization, we can help you create the kitchen of your dreams.
The best A to Z kitchen renovation turnkey services in the Greater Montreal Area.
SHARE KSI CUISINE SOLUTIONS WITH FRIENDS