The kitchen is one of the most crucial spaces in the house—the room's "heart and stomach." However, updates to your kitchen might need some careful thinking, unlike changes to other rooms that only require a new piece of furniture or something as simple as a new throw blanket. While a new appliance or light fixture can exceed your budget, a vibrant backsplash can be a time-consuming remodel. An easy and inexpensive way to modernize your kitchen cabinets is to give them a fresh coat of paint.
We will take a look at the 10 popular kitchen cabinet colours that will inspire you, whether you choose a minimalist, neutral style or vibrant, eye-catching hues. Take inspiration from these popular cabinet paint colours while remodelling your own kitchen. Let's go over some trendy kitchen cabinet colours in this blog that can give your kitchen a modern makeover.
10 Kitchen Cabinet Colours That Will Refresh Your Space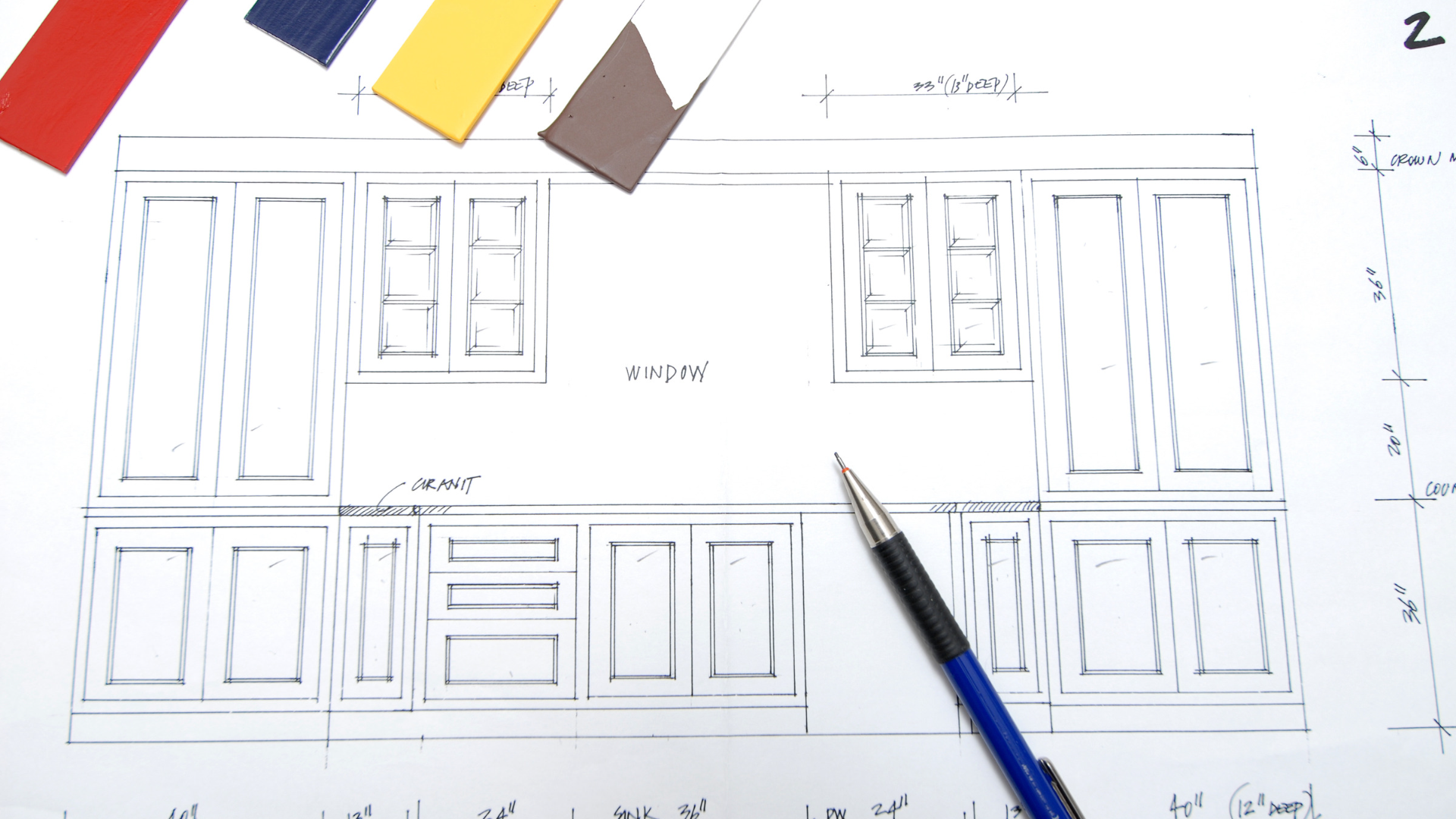 Classic White
White is a classic colour that never goes out of style, and it's one of the most popular kitchen cabinet colours these years. White cabinets can brighten up a kitchen, making it feel larger and more open. They also complement a wide range of design styles, from traditional to modern.
If you're concerned that white cabinets will appear too plain, consider adding texture or contrast. For a little visual interest, pair white cabinets with a dark countertop or add some shiplap or beadboard to the walls.
Navy Blue
Navy blue is one of the most sophisticated and elegant kitchen cabinet colours that can add a dramatic touch to your kitchen. It looks great with brass or gold hardware, giving your cabinets a luxurious look. Navy blue cabinets complement marble or quartz countertops, resulting in a chic and sophisticated kitchen.
Use it as an accent colour if you don't want to commit to navy blue cabinets. You could paint only the lower cabinets navy blue and leave the upper cabinets white, or you could make your kitchen island navy blue.
Warm Gray
Grey paint colours are still popular for kitchen cabinetry because of their versatility and modern appearance. When selecting grey kitchen cabinet colours, consider whether the undertones are warm or cool. The warmer colour temperature of these kitchen cabinets complements the taupe and off-white tones of the floor tile.
For a classic look, you can pair warm grey cabinets with a white or marble countertop, or with a wood countertop for a more rustic vibe. You could also add some open shelving to your kitchen to break up the grey and add some visual interest.
Sage Green
Sage green is a beautiful and versatile option that you cannot miss for kitchen cabinet colours. It can create a calming and welcoming atmosphere. It looks great with brass or copper hardware, which adds a touch of warmth to the room.
Earthy sage is savoury on its own but mild enough to complement other colours in the kitchen. This cabinet colour appears to be a sandy neutral or a pale leaf green depending on the lighting. As an alternative to grey, try painting kitchen cabinets this delicate shade.
Bold Black
Black is a dramatic and bold colour that can make a statement in your kitchen. It looks great with white or marble countertops for a striking contrast. Black cabinets also look great with gold or silver hardware, adding a touch of glitz to your kitchen.
If you're concerned that black kitchen cabinet colours will make your kitchen too dark, add some light-coloured accessories, such as a white or light-coloured backsplash. To break up the black and add visual interest, you could also add some open shelving to your kitchen.
Rich Yellow
Yellow cabinet paint colour creates a cheerful, energetic atmosphere in your kitchen. A cheerful yellow cabinet, antique pendant fixtures, and soapstone countertops create an inviting vintage look in this room. The bright kitchen cabinet colour complements the simple cabinetry style and welcomes visitors into this cozy cottage kitchen.
When selecting yellow as your kitchen cabinet colour, think about the other colours in the room and how they will complement the yellow. Yellow cabinets with white or grey countertops, for example, can create a classic, timeless look, whereas yellow cabinets with a bold backsplash can add a modern, playful twist.
Zesty Orange
Give your kitchen a new lease on life with a juicy citrus hue. As one of the vibrant orange kitchen cabinet colours, zesty orange stands out against the room's crisp black countertops and gleaming white backsplash. Most greys, including muted and charcoal tones, pair well with a variety of oranges.
Zesty orange kitchen cabinet colours can work well in larger kitchens, but they may be overwhelming in smaller ones. If you have a small kitchen, consider using the colour on just one accent wall or on the lower cabinets only.
Light Mint
The light, mint-green cabinets soften the hardworking edges of this kitchen. The pastel paint kitchen cabinet colours brighten the space and reflect the backsplash's gleaming white subway tile. The effect is equal parts modern and vintage when combined with an antique-inspired light fixture and oil-rubbed bronze hardware.
Light-mint kitchen cabinets go well with a wide range of other colours and materials, such as white or black countertops, stainless steel appliances, and natural wood flooring. The colour is also appropriate for both modern and traditional kitchen designs.
Classic Blue
Ocean-blue cabinets add coastal comfort to a kitchen. The beachy blue colour, which contrasts with the white shiplap and concrete counters, takes centre stage in this kitchen without being too overpowering. Because light blue paint kitchen cabinet colours have a slight grey undertone, they pair well with brushed nickel hardware and stainless-steel appliances.
It can create a bold and elegant look when used as a kitchen cabinet colour. Depending on how it is styled and accessorized, the colour can also work well in both modern and traditional kitchen designs.
Wood and White
The two-tone look is popular for kitchen cabinet colours, but you don't have to use bright colours to make a statement. This kitchen features rift-sawn white oak on top and soft white cabinetry on the bottom. The contrast creates a more dynamic appearance, but the neutral tones are timeless.
Another option is to use wood cabinets for the kitchen island or a specific area of the kitchen while keeping the remaining cabinets white. This can help to create a focal point in the kitchen while also adding warmth and texture.
Selecting the right kitchen cabinet colours can make a significant difference to the overall appearance and feel of your space. Whether you prefer classic white, sophisticated navy blue, or daring black, there is a colour that will complement your style and personality. You can refresh your space and create a kitchen you'll enjoy spending time in by updating your kitchen cabinets.
With the many benefits of updating your kitchen, we encourage you to contact us to speak with our KSI kitchen experts.
We are offering free consultation for your plan and budget control. We can sit down with you to discuss your vision for your kitchen.
Whether you're looking to make the necessary updates to increase the marketability of your home, increase the functionality of the room, or create more storage space to help with organization, we can help you create the kitchen of your dreams.
The best A to Z kitchen renovation turnkey services in the Greater Montreal Area.
SHARE KSI CUISINE SOLUTIONS WITH FRIENDS