The kitchen serves as the central hub of many homes and is often considered the most significant space in the house. It's where we prepare and enjoy meals, socialize with loved ones, and spend a considerable amount of our time. However, kitchens can become outdated and lose functionality as time passes. Luckily, there are several affordable ways to upgrade your kitchen, beginning with your cabinets. In this article, we will introduce you to 9 affordable kitchen cabinet hacks that can revitalize your kitchen and turn it into a space that you'll adore.
Upgrade Your Kitchen with these 9 Affordable Kitchen Cabinet Hacks
Paint Your Cabinets
If you're looking for affordable kitchen cabinet upgrades, consider painting only your upper, lower, or island cabinets. Incorporating a second color will infuse visual intrigue and prevent the area from appearing too uniform. Even selecting affordable hues that are slightly lighter or darker than your current cabinets will impart a personalized touch to your kitchen.
Painting your cabinets is one of the easiest and most affordable ways to give your kitchen a fresh new look. You can choose a bright, bold color to make a statement or go for a more subtle, neutral tone to create a calming atmosphere. Either way, painting your cabinets is a cost-effective way to make a big impact.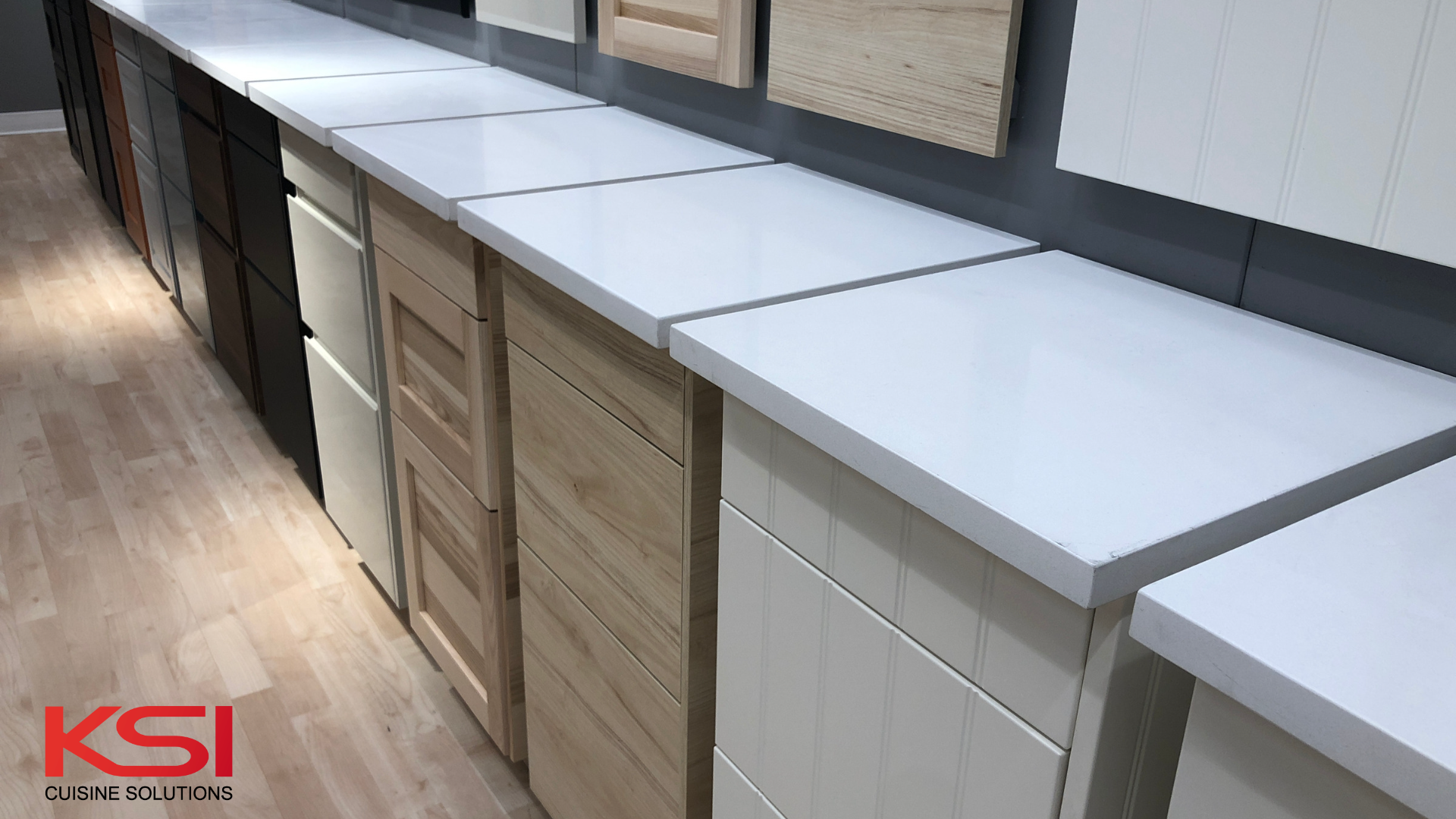 Add New Hardware
A simple and affordable solution that can have a significant impact on refreshing the appearance of your kitchen cabinets is updating their hardware. As the "jewelry" of your kitchen, adding some unique and affordable touches to your cabinet hardware can give your kitchen a fresh and affordable look.
Choose hardware that matches your kitchen's style and colors, whether it's modern and sleek or traditional and ornate. You can even mix and match different hardware styles for a more eclectic look.
Install Cabinet Lighting
Cabinet lighting can help illuminate your countertops, backsplash, and other areas of your kitchen, making it easier to see and work in your space. There are several types of cabinet lighting to choose from, including strip lighting, puck lights, and recessed lighting.
Affordable kitchen cabinet lighting is an excellent way to add both functionality and ambiance to your kitchen without breaking the bank. You can choose from a variety of lighting options, including LED strips, puck lights, and under-cabinet lighting, all of which can be easily installed and can make a big impact on the look and feel of your kitchen.
Replace Cabinet Doors
If you're satisfied with the general layout of your kitchen but have outdated or damaged cabinet doors, exploring the option of refacing your cabinets is worthwhile. Numerous companies, both local and online, offer the service of crafting custom doors and drawer fronts that fit your current cabinets.
With a few additional adjustments, you can even convert your doors into drawers, which are often a more space-efficient option. You can choose from a variety of styles and colors, including glass-front doors, shaker-style doors, and even doors with unique designs or patterns.
Add Open Shelving
Open shelving is a popular trend in kitchen design and an affordable way to add storage and display space to your kitchen. You can install open shelves above your cabinets or even replace some of your upper cabinets with open shelving for a more modern look.
If you're looking for an even more affordable kitchen cabinet option, you can repurpose old wood planks, such as pallets or crates, to create your own custom shelves. This DIY approach can save you a significant amount of money while adding a unique touch to your kitchen decor. You can also paint or stain the wood to match your kitchen's color scheme and give it a more polished look.
It's important to keep in mind that open shelving may require more maintenance than closed cabinets, as the items on display are more exposed to dust and grease. However, with regular cleaning and organization, open shelves can add an affordable and functional element to any kitchen.
Add Glass to the doors
To achieve an open display for your favorite dishes without breaking the bank, an affordable kitchen cabinet option is to add glass inserts to your upper cabinet doors instead of removing them altogether. This will enable you to showcase your cherished dishes while keeping them clean from dust. A nearby glass company can modify your current doors by swapping the inner panel for glass (although solid slab doors may require extra adjustments).
Install Pull-Out Shelves
If you have ample enclosed storage space and appreciate the concept of showcasing your preferred dishes or glassware, then pull-out shelves are an affordable way to add functionality to your kitchen cabinets. They make it easier to access items at the back of your cabinets and can help you stay organized.
To install pull-out shelves, start by removing the existing shelves from your cabinets. Then, measure the dimensions of your cabinets and order custom pull-out shelves that fit your specific needs. You can also find pre-made pull-out shelves at most home improvement stores.
Once you have your pull-out shelves, simply install them into your cabinets following the manufacturer's instructions. Many pull-out shelves come with a gliding mechanism that allows them to slide in and out smoothly.
Use adhesive paper
Using adhesive paper is an affordable and easy way to upgrade your kitchen cabinets without a small budget. This type of paper, also known as contact paper, comes in a variety of colors, patterns, and textures, making it easy to find an affordable kitchen cabinet option that matches your style and taste.
Adhesive paper is a great option for homeowners looking for an affordable kitchen cabinet upgrade. It's also ideal for renters who don't want to commit to a permanent change since it can be easily removed without damaging the surface underneath.
Add Crown Molding
Crown molding is a decorative trim that is typically installed at the top of cabinets to create a seamless transition between the cabinets and the ceiling. It can be made of wood, MDF, or other materials and comes in a variety of styles and sizes to match the look of your kitchen.
Crown molding is an affordable way to add a touch of elegance to your kitchen cabinets. You can choose from a variety of styles and colors to match your kitchen decor. Crown molding is easy to install and can make a big impact on the look and feel of your kitchen.
In conclusion, there are many affordable ways to upgrade your kitchen cabinets and make your kitchen a space you'll love. From painting your cabinets to adding new hardware, there are many options to choose from. Whether you're looking to add functionality, storage, or simply a new look to your kitchen cabinets, these 9 affordable kitchen cabinet hacks can help you achieve your goals. So why wait? Start transforming your kitchen today!
With the many benefits of updating your kitchen, we encourage you to contact us to speak with our KSI kitchen experts.
We are offering free consultation for your plan and budget control. We can sit down with you to discuss your vision for your kitchen.
Whether you're looking to make the necessary updates to increase the marketability of your home, increase the functionality of the room, or create more storage space to help with organization, we can help you create the kitchen of your dreams.
The best A to Z kitchen renovation turnkey services in the Greater Montreal Area.
SHARE KSI CUISINE SOLUTIONS WITH FRIENDS