11 Kitchen Remodelling Tips for a Successful Renovation
Undertaking a home renovation project always presents its fair share of challenges, and when it comes to kitchens, the task can be particularly costly and demanding. Beyond just appearance and ambiance, the layout and planning of your kitchen space hold equal importance. Additionally, you'll need to consider various aspects, such as appliance water supply, plumbing requirements, and storage solutions. Moreover, relying on takeout for your family's three meals a day is not a sustainable long-term option.
However, don't let the extra effort needed for kitchen remodelling trap you in an outdated space that fails to meet your needs! In this article, we've compiled 11 essential kitchen remodelling tips to guide you through the process successfully, helping you create your dream kitchen—a space you'll cherish for years to come.
11 Kitchen Remodelling Tips for a Successful Renovation of Contents
Plan Ahead
Before diving into your kitchen remodelling project, one crucial consideration is whether you'll need to vacate your home during the renovation. However, if you decide to stay put, it's essential to carefully weigh the practicalities involved. While it may seem challenging, try to approach it with a positive attitude, as you might have to set up a temporary kitchen in the dining room or laundry area to cope with the extended duration of the remodelling process. Realistically, completing a full kitchen makeover in just a few weeks is quite challenging. It's best to anticipate that construction will likely take at least ten to twenty percent longer than the initial estimate provided by the contractor to avoid unnecessary frustration when nearing project completion. Being prepared for this scenario will help ensure a smoother and less stressful experience.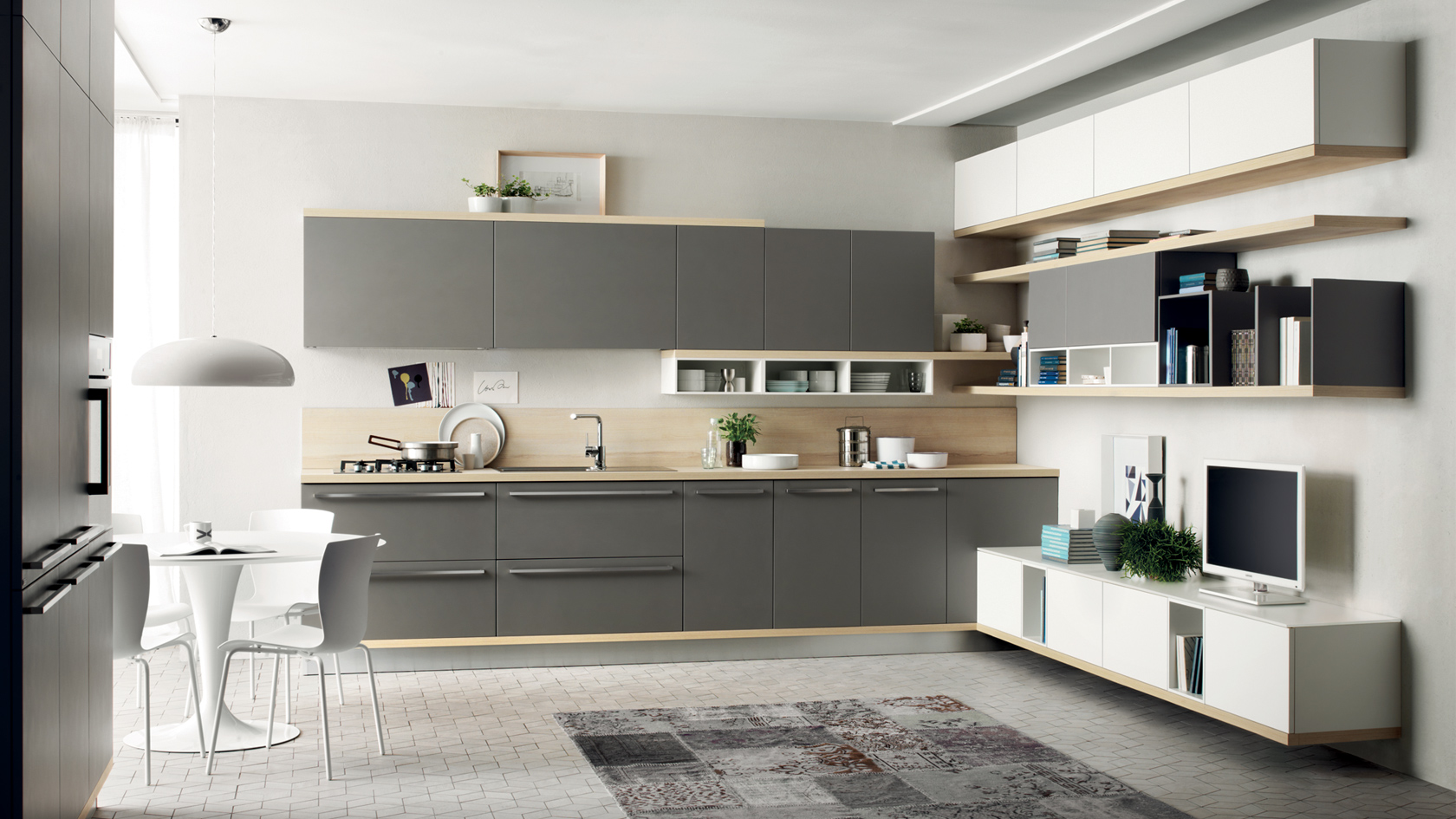 Set Clear Goals For Your Kitchen Remodelling
Take the time to carefully assess your desires and preferences before commencing your kitchen remodelling. It's essential to establish clear objectives for the project. Begin by closely examining your current kitchen and noting what aspects you appreciate and what you'd like to change or improve. Keep in mind that unless you plan to expand your home's footprint, the kitchen remodelling will take place within the existing space. Therefore, it's crucial to understand the reasons behind your need for a retrofit. For example, if you have your heart set on a large island but the space doesn't allow for it, it's best not to force it. Sometimes, people become determined to have specific elements, but after consulting with an expert, they often find that there are alternative options that might work even better for their needs. By being open to creative solutions, you can ensure a kitchen renovation that truly enhances your living space.
Set a Realistic Kitchen Remodelling Budget
kitchen remodelling can come at a significant cost typically, so it's essential to start with a well-thought-out and reasonable budget to avoid overspending. Research typical prices for various components, such as cabinets, countertops, flooring, and appliances, to gain a better understanding of the expenses involved. Additionally, be prepared for unforeseen costs by setting aside a contingency budget to handle any unexpected circumstances that may arise during the renovation.
While budgeting, also consider potential cost-saving measures without compromising the overall quality of the project. For example, if a window can be incorporated into the new kitchen design, it could lead to significant savings, possibly amounting to hundreds of dollars. Similarly, retaining fixed features like existing plumbing locations and following the same guidelines can help conserve both money and time.
Hire a Professional
While DIY projects are enjoyable, kitchen remodelling is a significant task that calls for experts. Hiring a qualified contractor with knowledge of kitchen renovations is essential. Before selecting the best contractor, seek advice, research reviews, and contact references. Effective, safe, and compliant project execution is guaranteed by qualified personnel. Work with an architect and/or designer in addition to the contractor if the budget permits. Because you are making significant, expensive decisions, it can easily become overwhelming if you don't have assistance. On the other hand, if you're on a tight budget, seek out regional designers who offer hourly consulting services. Most importantly, if you're going to hire professionals, assemble your entire team from the beginning; you'll come out ahead.
Plan the Layout Thoughtfully
The kitchen layout is the backbone of functional and ergonomic space. Optimize the "work triangle" by arranging the sink, stove, and refrigerator in a triangular formation. This layout minimizes unnecessary movement and makes cooking more efficient. Additionally, consider the placement of countertops, cabinets, and other kitchen elements to maximize space and usability.
Cabinets are a prominent feature of any kitchen and play a vital role in both aesthetics and functionality. Invest in high-quality, durable cabinets that can withstand daily use. Choose materials and finishes that complement the overall design and style of your kitchen. Custom-built cabinets can be more expensive but offer tailored storage solutions, making the most of every inch of space.
Choose Timeless Finishes
Trends come and go, but a timeless kitchen design will remain appealing for years to come. Opt for classic finishes and materials that won't feel outdated quickly. Neutral colour schemes, natural stone countertops, and stainless steel appliances are excellent choices for a timeless look. You can add pops of colour and personal style with accessories that are easy to update.
Lighting Matters
Proper lighting can transform the ambiance of your kitchen and significantly impact its functionality. Incorporate a mix of task lighting, ambient lighting, and accent lighting to create a well-lit and inviting space. Pendant lights above the kitchen island, under-cabinet lighting, and recessed fixtures are popular options that provide both functionality and aesthetics.
Focus on Storage Solutions
Ample storage is a key element in any successful kitchen renovation. Identify your storage needs and invest in clever storage solutions that maximize the available space. Pull-out drawers, lazy susans, and vertical dividers can optimize cabinet space, while a well-designed pantry can keep your kitchen organized and clutter-free.
Select the Right Appliances
Appliances are the workhorses of the kitchen, so choose them wisely. Consider energy-efficient models that can save you money on utility bills in the long run. Select appliances that fit your cooking habits and lifestyle. For example, if you love hosting dinner parties, a larger oven and refrigerator might be necessary.
Plan for Function and Flow
The kitchen should be a space that encourages ease of movement and social interaction. Ensure there is enough space between kitchen workstations to allow multiple people to cook comfortably. If possible, add a kitchen island with seating to create a central gathering spot. A kitchen that facilitates a smooth flow will make meal prep and entertaining more enjoyable.
It takes careful planning, attention to detail, and imagination for successful kitchen remodelling. You can make your dream kitchen a reality by establishing clear objectives, making a reasonable budget, engaging experts, and emphasizing functional design. To construct a kitchen that not only looks gorgeous but also reflects your ideals, keep in mind to place a priority on quality, spend money on classic finishes, and embrace green design. You may make your kitchen the heart of your home by following these 11 recommendations for kitchen remodelling. Happy renovation!
Read more:
11 Top Lighting Ideas For Your Kitchen
10 Kitchen Cabinet Colours That Will Refresh Your Space
Upgrade Your Kitchen with these 9 Affordable Kitchen Cabinet Hacks
With the many benefits of updating your kitchen, we encourage you to contact us to speak with our KSI kitchen experts.
We are offering free consultation for your plan and budget control. We can sit down with you to discuss your vision for your kitchen.
Whether you're looking to make the necessary updates to increase the marketability of your home, increase the functionality of the room, or create more storage space to help with organization, we can help you create the kitchen of your dreams.
The best A to Z kitchen renovation turnkey services in the Greater Montreal Area.
SHARE KSI CUISINE SOLUTIONS WITH FRIENDS