In recent years, matte white kitchen cabinets have been gaining great popularity among homeowners and interior decorators alike. Why Choose Matte White Modern Kitchen Cabinets? There are a number of reasons why more and more people are choosing matte white kitchen cabinets for their homes and interiors. The matte finish offers a number of benefits that are not available in the case of other types of finishing, including satin or high-gloss. Moreover, the color white has been an eternal favorite of interior designers, as it is one of the few shades that have a timeless appeal and never goes out of style, regardless of the trends and fads dominating the market at any given time.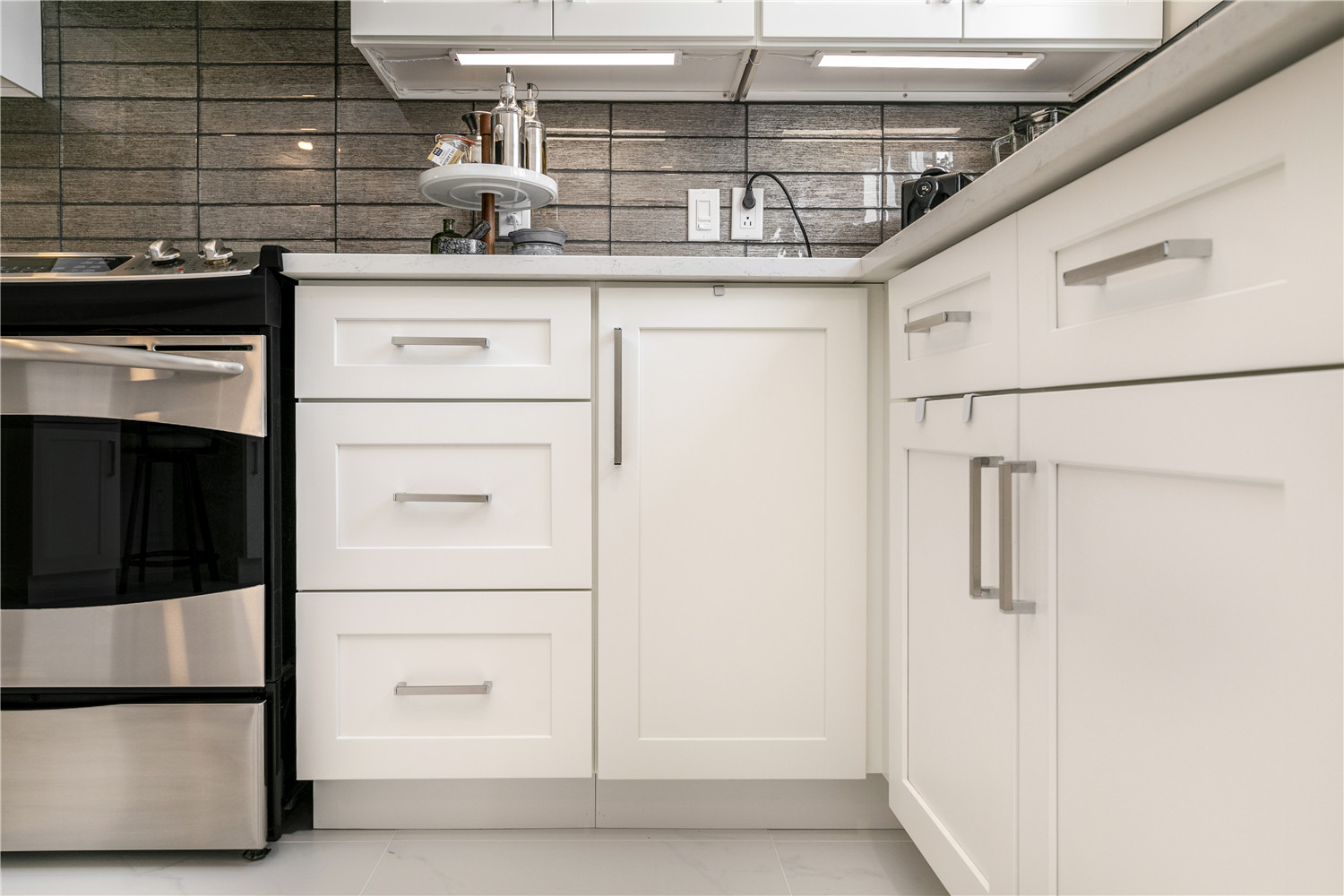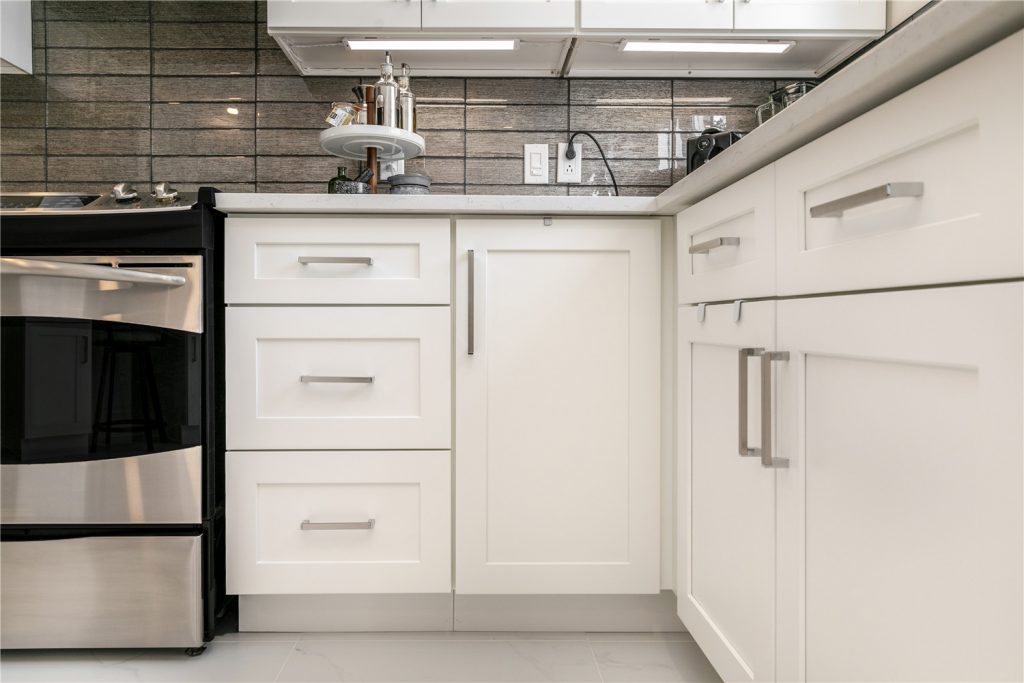 These two factors taken together have made matte white kitchen cabinets a great favorite among interior decorators currently engaged in remodeling old kitchens or designing new ones. So, if you are one of the many people planning to remodel or renovate your kitchen space in 2020, then you should definitely consider installing a set of high-quality matte white kitchen cabinets in your home, as they provide the perfect balance of aesthetic appeal and functionality. Apart from that, the matte white finish is also relatively rare, which will allow your kitchen to stand out from the rest and impress visitors with minimal effort.
Major Advantages of Matte White Kitchen Cabinets
Stain Resistant
Compared to the high-gloss finish, cabinets with a matte white finish display far greater resistance of scratches, stains, abrasions, and blemishes. Minor smudges, stains, fingerprints, and other imperfections are not easily visible on a matte surface, unlike a high-gloss surface which reflects light and therefore displays each minor blemish in an eye-catching manner. So, if you want to install white cabinets in your kitchen but don't have the time to spend all day cleaning and maintaining them, then a set of matte white kitchen cabinets is your best option.
Timeless Appeal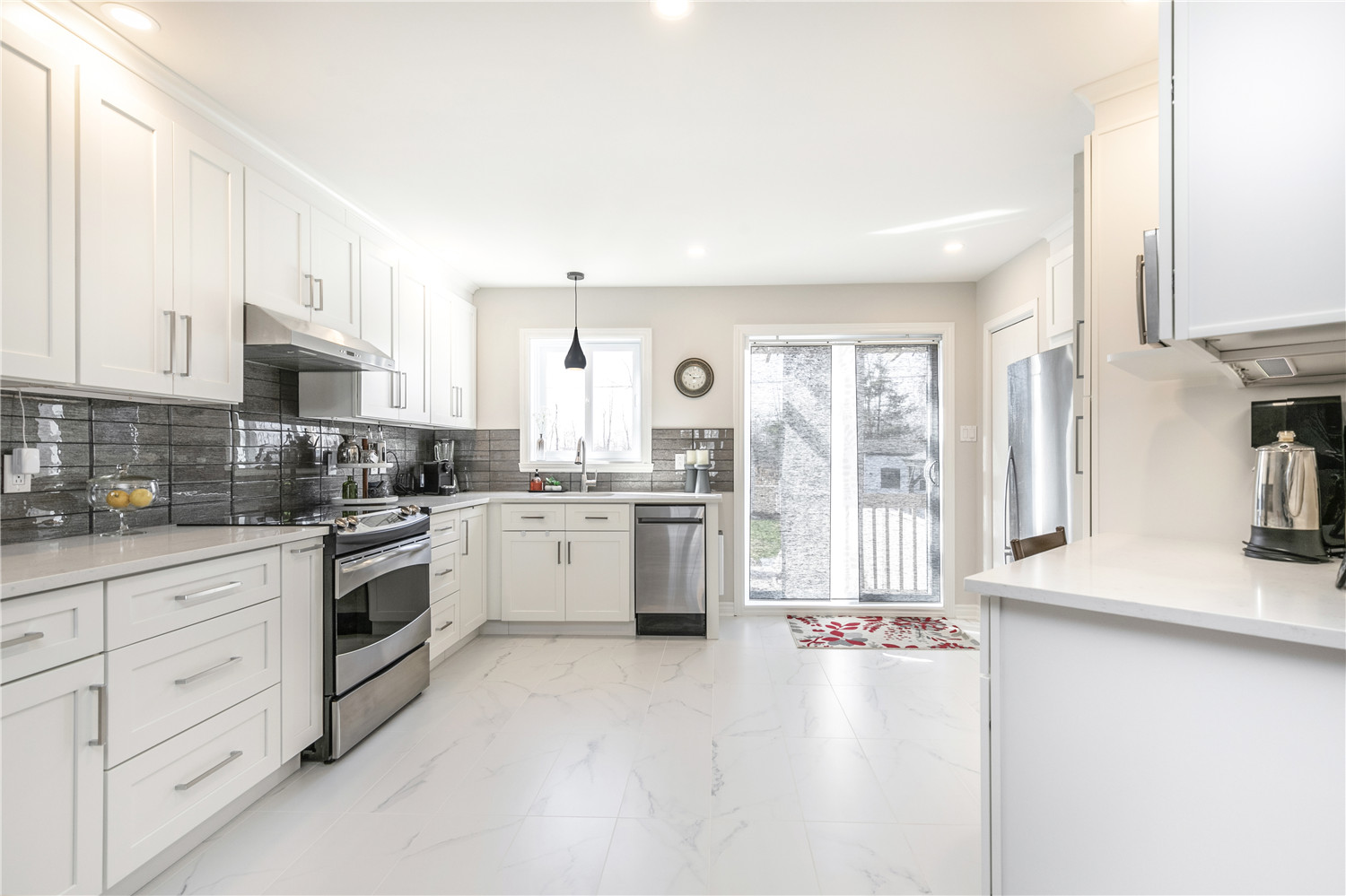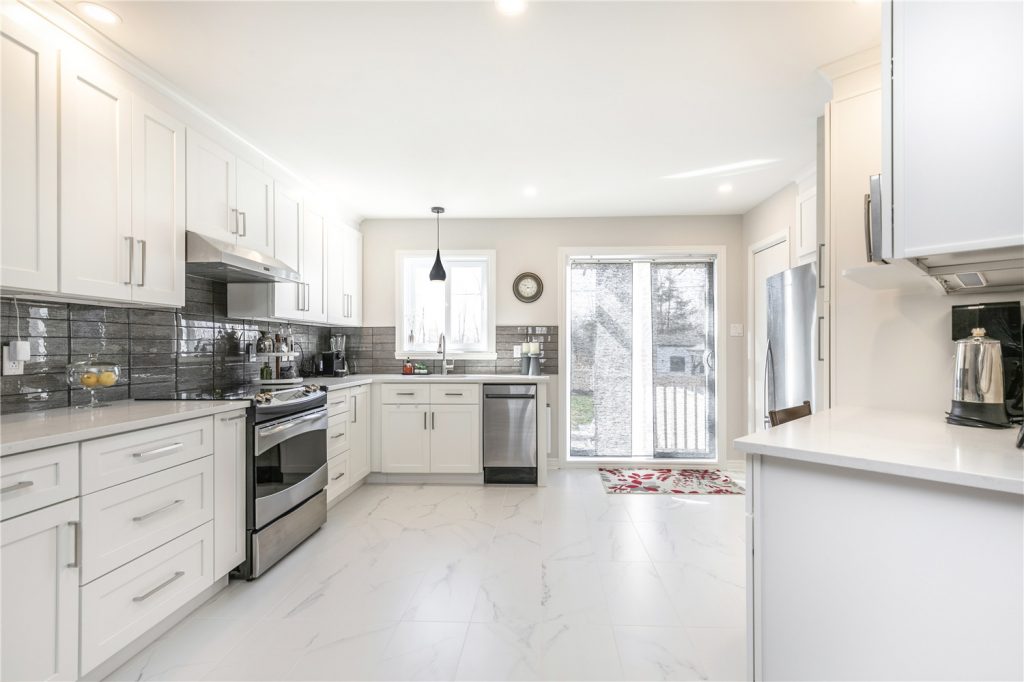 Matte white kitchen cabinets offer a timeless appeal that never goes out of fashion. Cabinet styles and designs come and go with every season, but white furnishings have been in vogue for centuries due to the elegance and sophistication that they provide. Matte white cabinets can also be used as the perfect backdrop for your creativity, as they blend well with all types of décor and accessories, so you don't need to hold back while decorating your remodeled kitchen. Therefore, you can use matte white cabinets in a minimalistic kitchen as well as an opulent one.
Texture
Unlike high-gloss and satin finishes, matte surfaces have a smooth and comforting texture that is ideal for the kitchen space. The matte texture does not reflect light, as a result of which it can effectively hide minor blemishes and stains due to its opacity. It also offers greater visual consistency and creates a soft, homely ambiance in the kitchen. Soft to the touch and easy to maintain, the texture of matte white kitchen cabinets is one of its major benefits, as it can bequeath an aura of warmth and comfort to the kitchen area.
Variety
When purchasing a matte white kitchen cabinet, customers can choose from a wide range of options, each one unique in its style, design, and functions. Contrary to popular belief, not all matte surfaces are the same and the same finish can produce a variety of unique designs and looks. The texture of different matte finishes can vary widely, with options ranging from satin and soft-touch to anti-fingerprint and super-matte. Different materials such as lacquers, glass, and laminates can be found with a matte white finish, meaning that homeowners preferring such cabinets need not limit themselves in any way.
Simplicity
Matte white kitchen cabinets are the ideal option for those who want a simple and minimalistic living area. These cabinets are also perfect for those who have a relatively small and congested kitchen space because white furnishings can make even a tiny space look large and spacious. Moreover, matte white kitchen cabinets are also easy to clean and maintain, because they can easily hide small stains and scratches, unlike cabinets that have a high-gloss finish. These factors make the matte white cabinets perfect for those who want a simple home and do not have much time for housework, cleaning, and upkeep.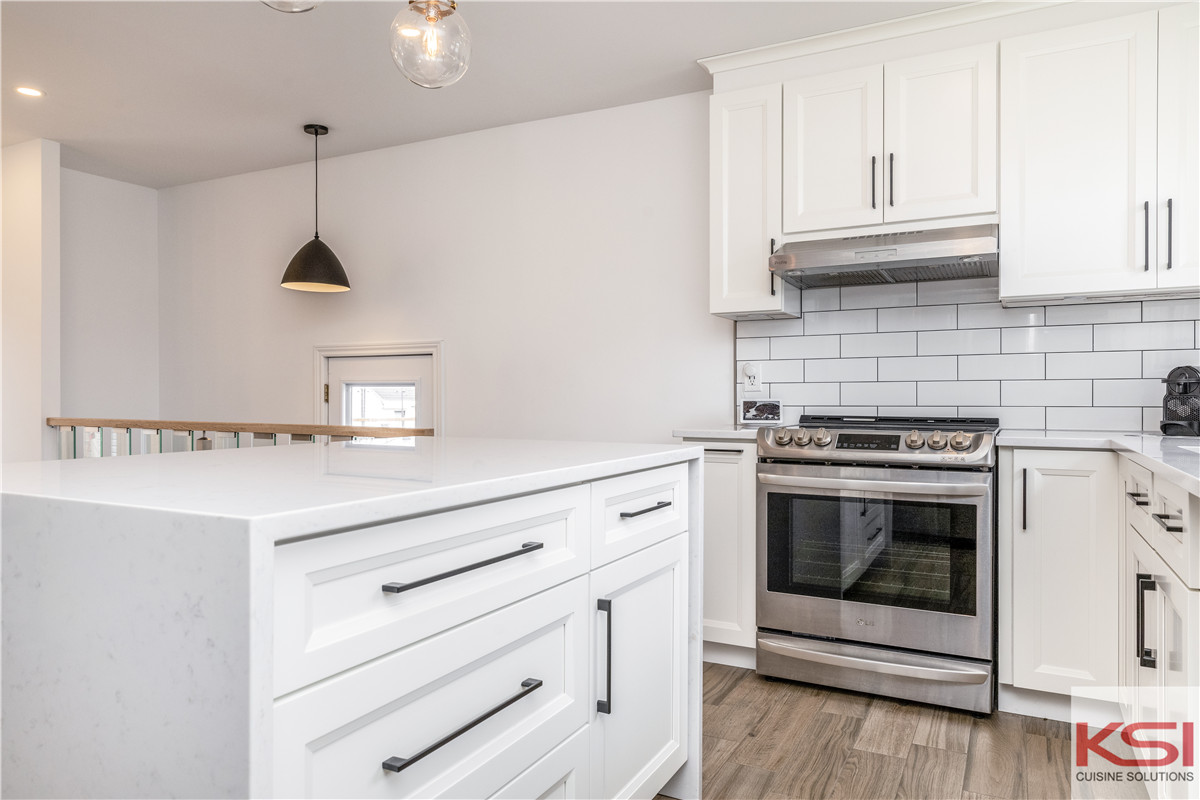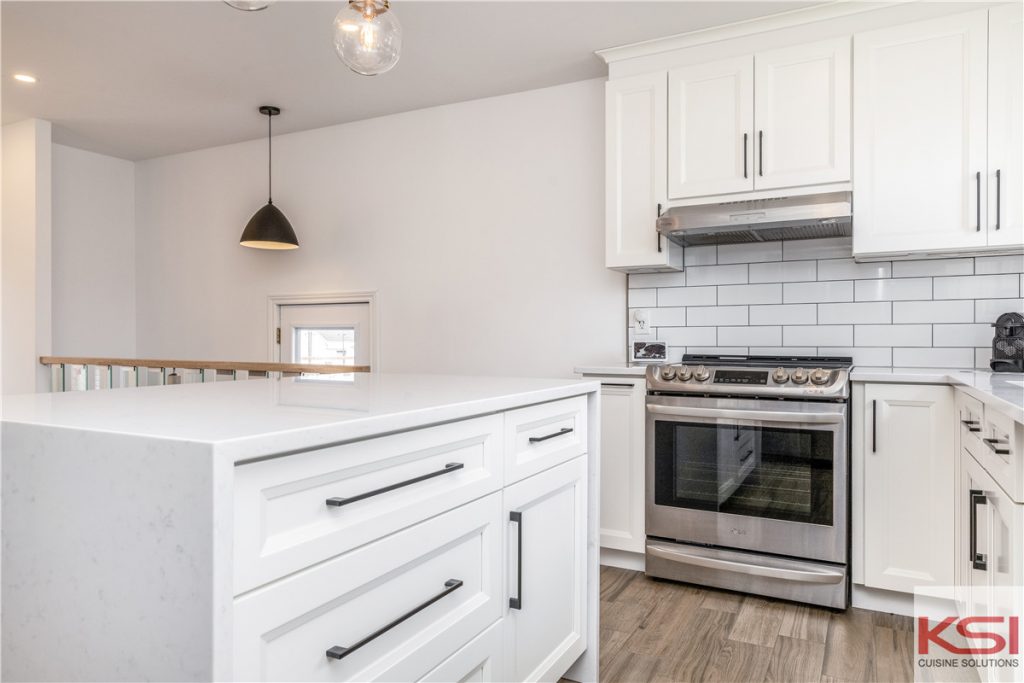 In Conclusion
Mentioned above are some of the many reasons why investing in a set of high-quality matte white kitchen cabinets can bring about a wondrous transformation in your kitchen space. However, when making the purchase, you must be careful to only buy your kitchen cabinets from a reputed and established kitchen master such as KSI Cuisine Solutions. This will help you avoid spending money on a flimsy product made from sub-par materials, using outdated manufacturing techniques. For the best results, you must do your homework and only put your faith in the most reputed cabinet brands and companies.