Practical tips for selecting the right kitchen cabinetry. Kitchens in contemporary homes are getting smaller by the day. The space constraint makes it even more important to get the planning right. Modular and ready kitchen designs are extremely popular because they are designed by experts, focusing on the balance of function and style. Cabinets remain the most important component of your home kitchen, and your choice largely defines the use, appeal, and of course, budget.
Cabinets form the backbone of the kitchen. Configure the cabinetry to make the most use of your kitchen's size and floor plan. Consider different layouts and looks.
Base cabinets get the most attention, whereas hanging wall cabinets are sacrificed for aesthetic features—windows, dramatic backsplashes—to create atmosphere and a living room appeal in the kitchen. That said, base cabinets are moving away from doors and toward drawers. Drawers make storage more accessible for more people.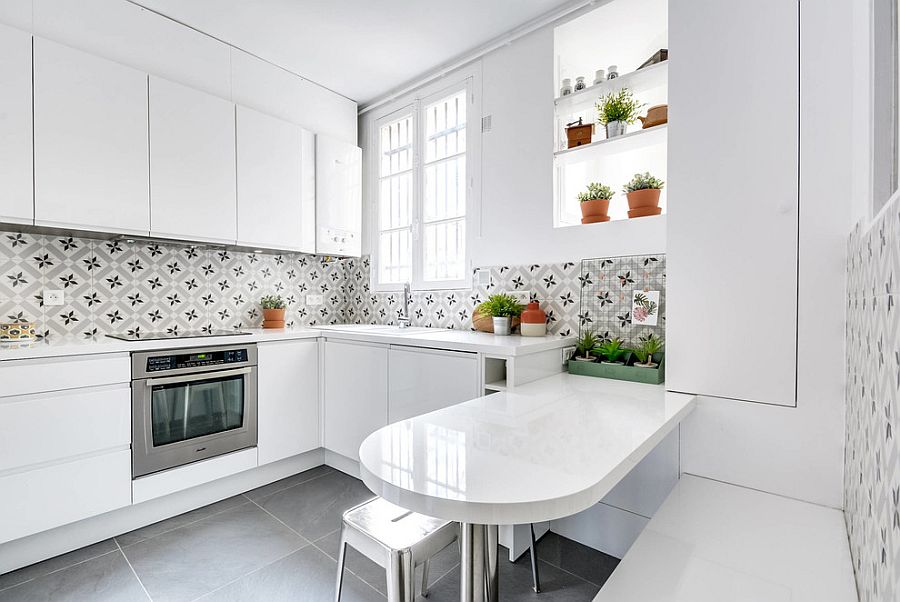 Choosing between popular materials
If you check with popular kitchen experts, such as KSI Cuisine Solutions, you will find two basic choices for cabinetry materials – wood and medium-density fiberboard. Compared to solid wood, medium-density fiberboard or MDF is definitely cheaper and can be used for creating a wide variety of cabinets. Solid wood, on the other hand, is definitely more long-lasting, especially if you treat the wood.
Decide on the right door style
The look of your kitchen cabinetry is largely determined by the door style. For bigger kitchens, you can consider the regular inset design. Flat doors are great for smaller kitchens that are designed with modern themes in mind. Shaker style cabinets are also a popular choice and are ideal for most homes, depending on the functionalities expected.
Be practical with the finish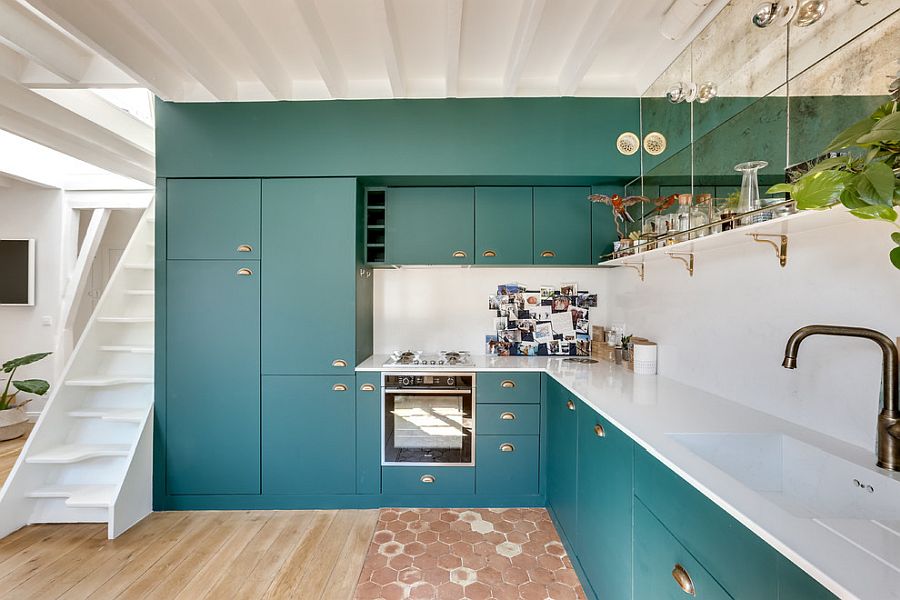 Complete white or glossy light color for the kitchen cabinet may not be the most practical choice. Go for textured finishes, dark & rich colors, and hues, especially if you are going to use the kitchen extensively. White surfaces are hard to maintain, even when you have a reliable chimney and ventilation system in place.
Consider your storage needs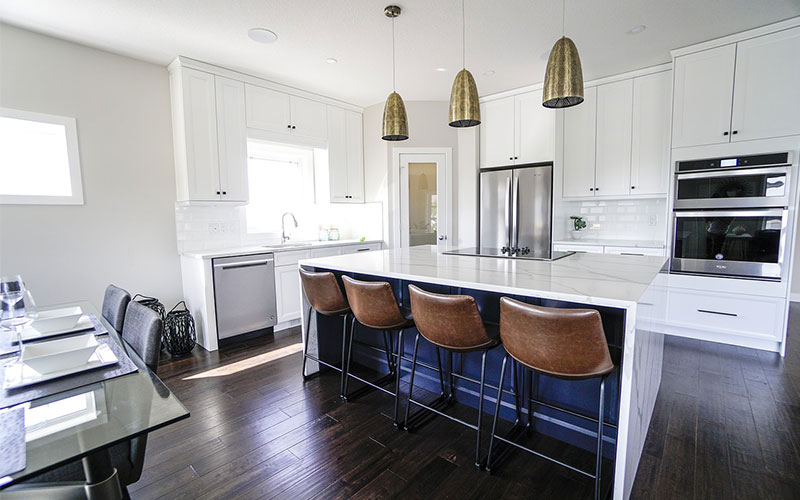 New kitchen designs incorporate cabinetry all the way to the ceiling, and that's a good way to make the most of available space. Ensure that you have enough compartments and racks to store everything, and do include a few pull-out drawers. The good news is many known kitchen cabinetry makers have their own team of designers, who can guide on the most functional ideas, depending on the space available.
Decide on the budget
Eventually, all choices for your kitchen depend on the budget, and it only makes sense that you do your homework and find out what works for your needs. Many companies have ready designs for standard sizes, and you can work with the installers to fix a budget and inclusions according to it.
Do not compromise on installation and materials, because this is an investment that's going to matter for the next decade at the least.
With the many benefits of updating your kitchen, we encourage you to contact us to speak with our KSI kitchen experts.
We are offering a free consultation for your plan and budget control. We can sit down with you to discuss your vision for your kitchen.
Whether you're looking to make the necessary updates to increase the marketability of your home, increase the functionality of the room, or create more storage space to help with organization, we can help you create the kitchen of your dreams.
The best A to Z kitchen renovation turnkey services in the Greater Montreal Area.
SHARE KSI CUISINE SOLUTIONS WITH FRIENDS