If you thought choosing kitchen cabinets was going to be the hardest decision for your home remodeling project, you were wrong. In addition to the color, style, and material you want your cabinets to be, you can also choose special kitchen cabinet features that will enhance your kitchen overall.
Below, we will discuss some of the most commonly chosen features and some of the features that can benefit you.
Feature 1: Appliance Garages
If you currently do not have a place to store your small appliances, they are probably shoved into your kitchen cabinets somewhere or they are sitting right on your kitchen counter creating an eyesore. Besides wasting space, your small appliances can get in the way and cause you frustration when it is time to cook or utilize your kitchen space.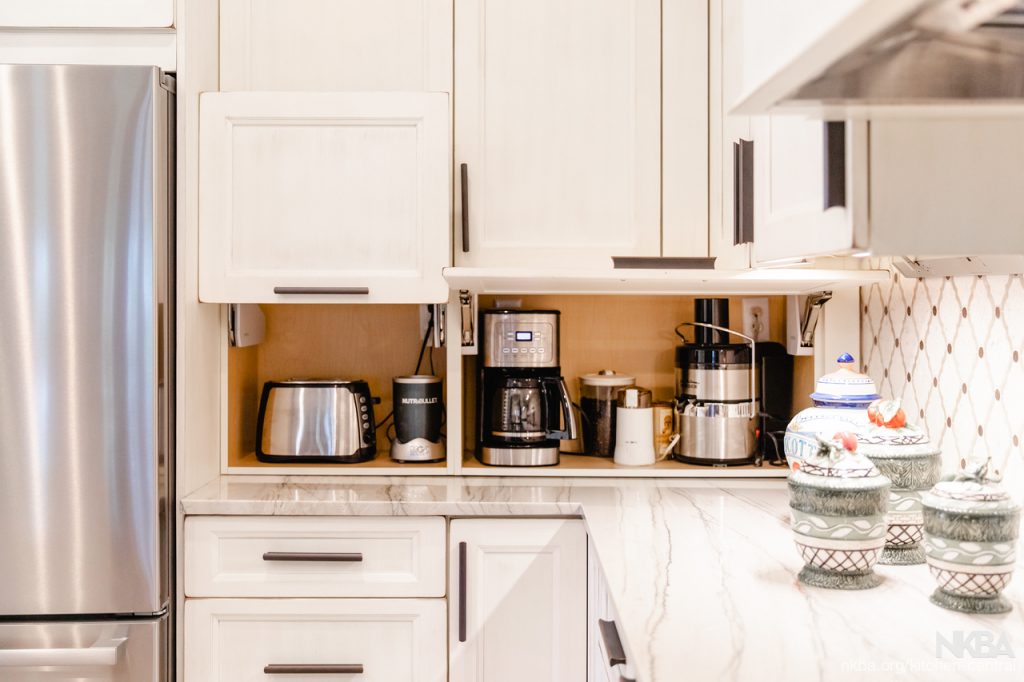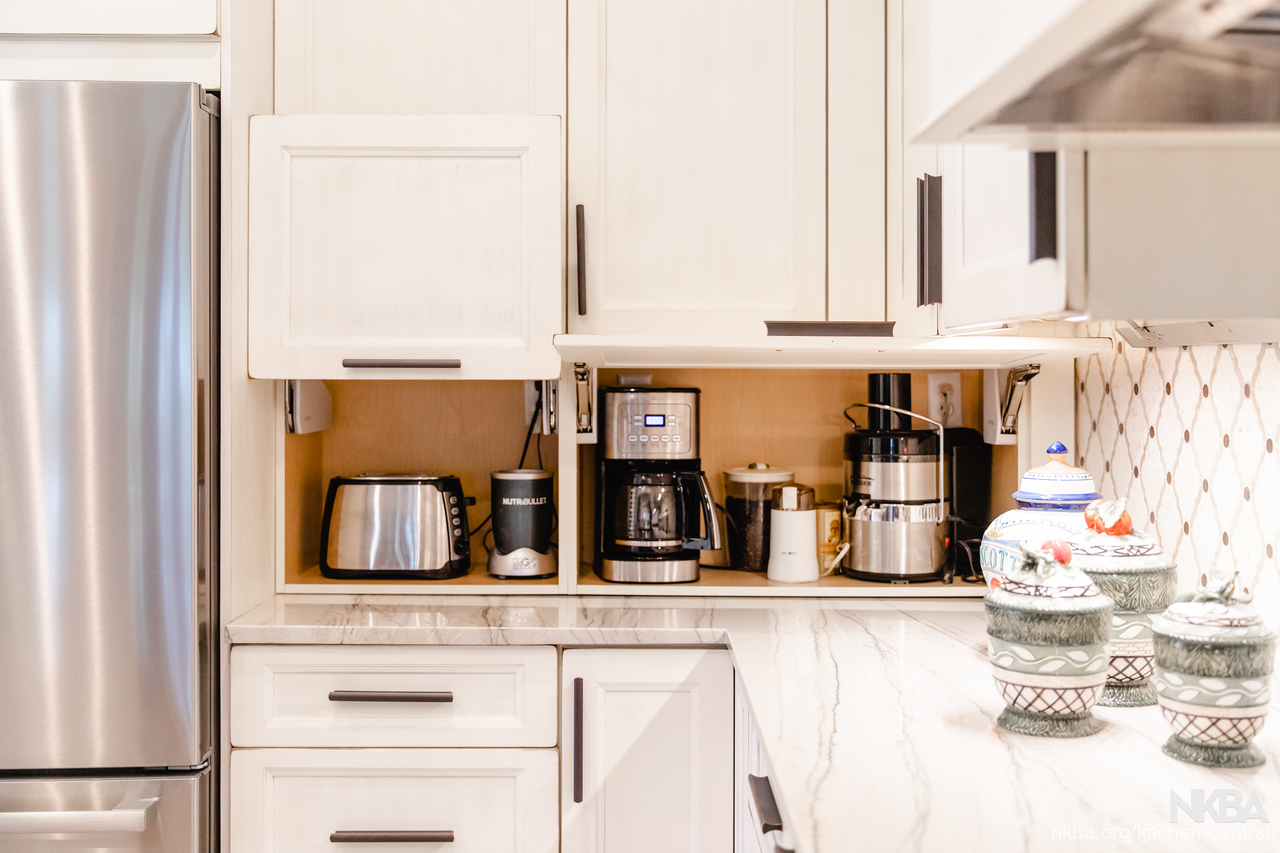 Appliance garages are a great addition to any kitchen cabinetry system and they provide you with a hidden space that can store all of these small appliances that you previously did not have room for. The appliance garage simply pulls down and keeps anything you put behind the door out of sight and out of mind.
Feature 2: Roll-Out, Swing-Out, and Pull-Down Drawers
Drawers are always an issue in a kitchen and there never seems to be enough of them. If you have this problem in your kitchen, consider making use of blank space that cannot be used for other things such as a corner cabinet or the small space between your bottom cabinet and kitchen sink. You can add a tilt tray under the kitchen sink to store your sponges, gloves, and other items. You can also add swing-out, pull-down, and roll-out drawers to your cabinets.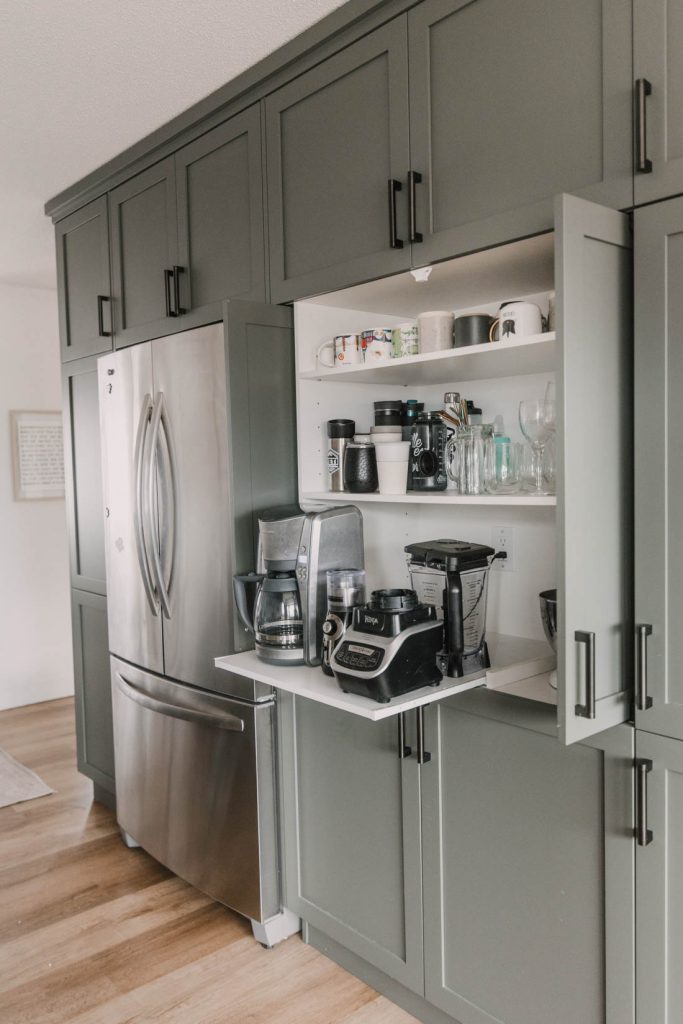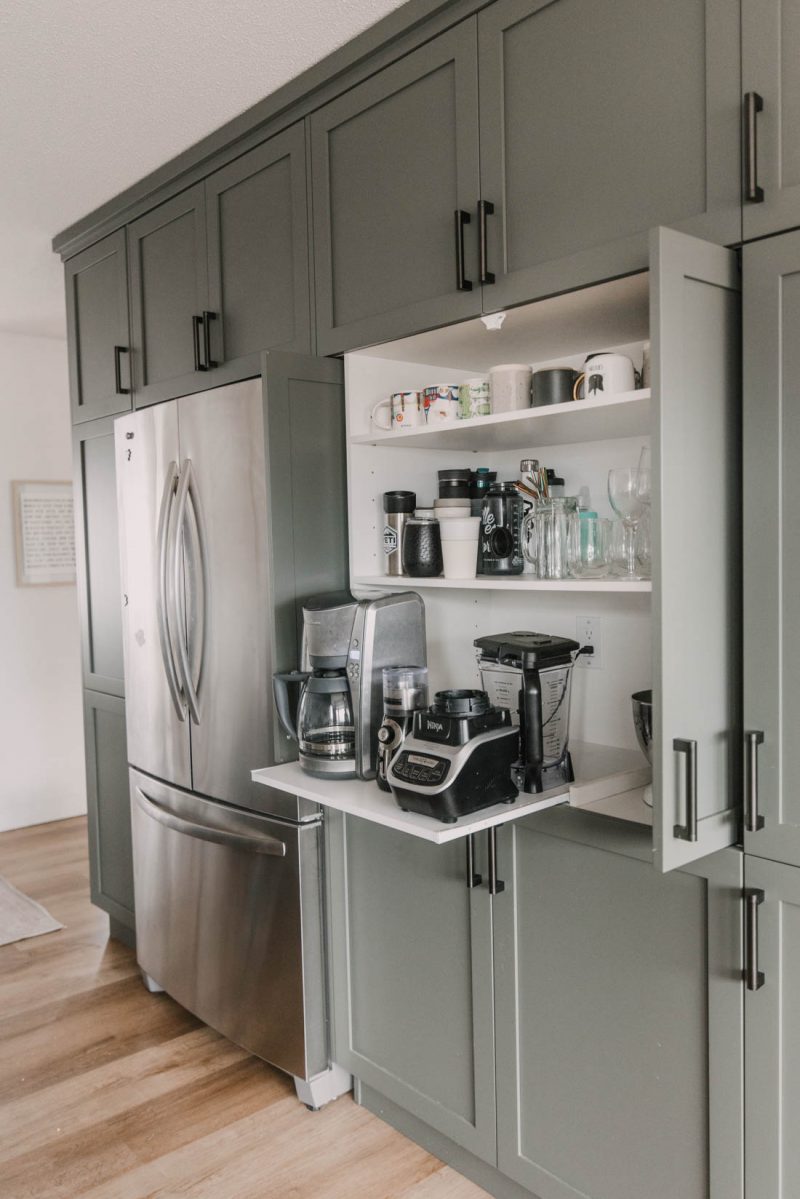 Feature 3: Cabinet Lighting
Kitchen cabinets can be dark and hide some important items that you purchased at the grocery store. If you find that your kitchen cabinets are too dark, you can add lighting into the cabinet, which will illuminate the space and allow you to see better. You can choose from automatic lighting that activates when the cabinet is opened or you can choose manual lighting, which requires you to pull a string or flip a switch to turn on the light.
Trash cans and recycle bins in the kitchen are not something you want on display. Besides, they can attract pests, nasty smells, and simply turn off your guests. To keep these bins out of sight, you can add slide-out baskets to your kitchen cabinets. The bin is placed inside of a cabinet so it is always hidden and only seen when you open the cabinet door.
Feature 5: Lazy Susan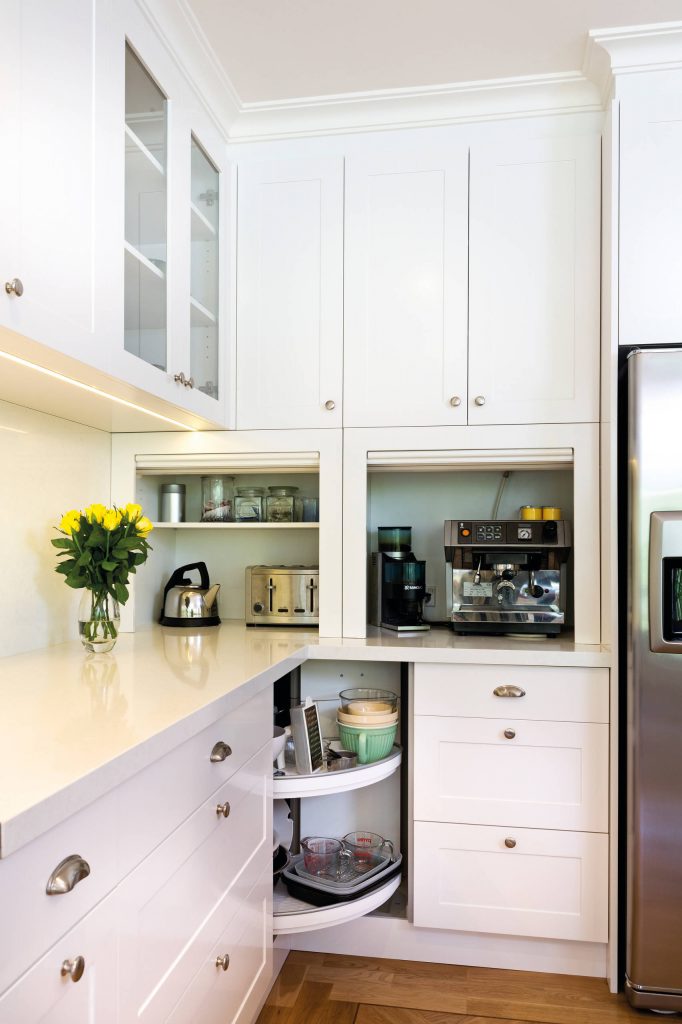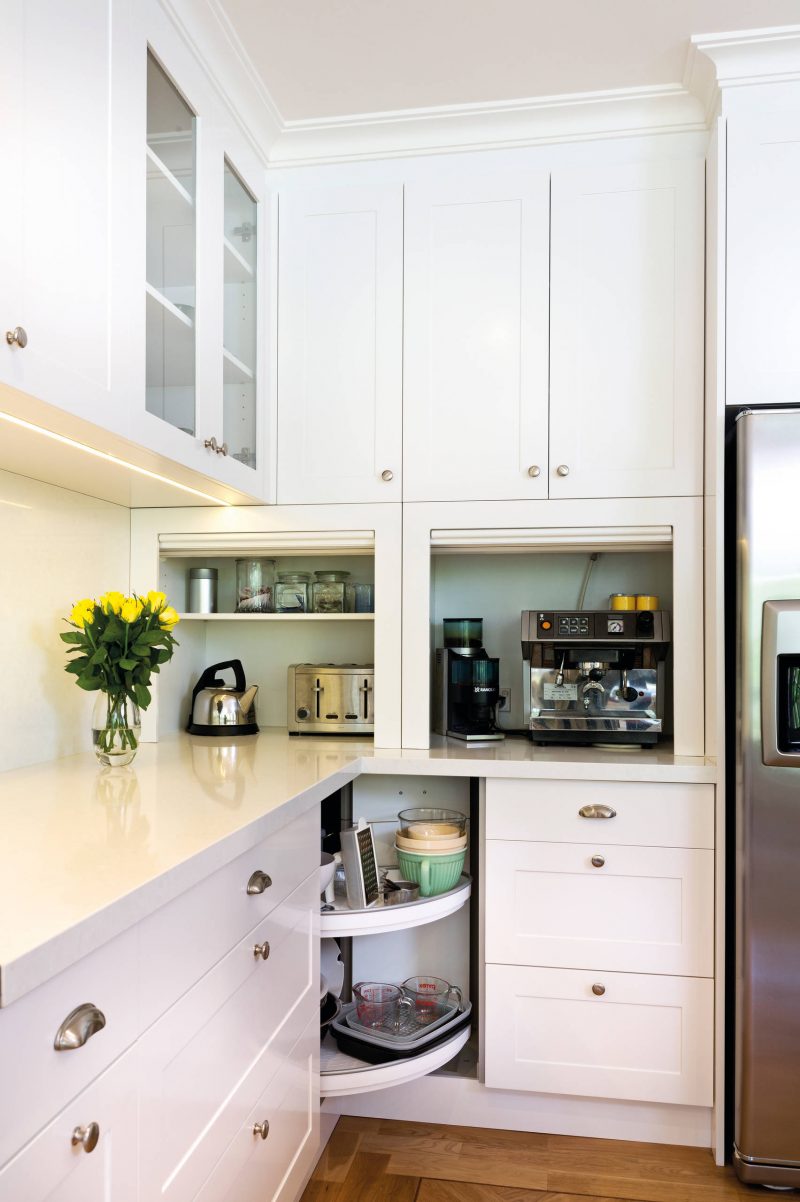 Lastly, if you have a corner cabinet that you cannot make much use out of, you can add a Lazy Susan to your kitchen cabinets, which will allow you to store a wide variety of items, and the Lazy Susan is easily maneuvered within the cabinet.
With the many benefits of updating your kitchen, we encourage you to contact us to speak with our KSI kitchen experts.
We are offering a free consultation for your plan and budget control. We can sit down with you to discuss your vision for your kitchen.
Whether you're looking to make the necessary updates to increase the marketability of your home, increase the functionality of the room, or create more storage space to help with organization, we can help you create the kitchen of your dreams.
The best A to Z kitchen renovation turnkey services in the Greater Montreal Area.
SHARE KSI CUISINE SOLUTIONS WITH FRIENDS