Everything You Need To Know About Wooden And Wood-Like Kitchen Cabinets. Wooden kitchen cabinets look the best whether it's their colour, their strength, their lustre, or their durability. No wonder people prefer them the most. However, not everyone can afford solid wood kitchen cabinets. Such companies offer kitchen cabinets made of different materials that aren't solid wood themselves, but close enough to exhibit the finish and texture of solid wood. Some of the best materials that they use to design wood-like as well as solid wood cabinets are given below.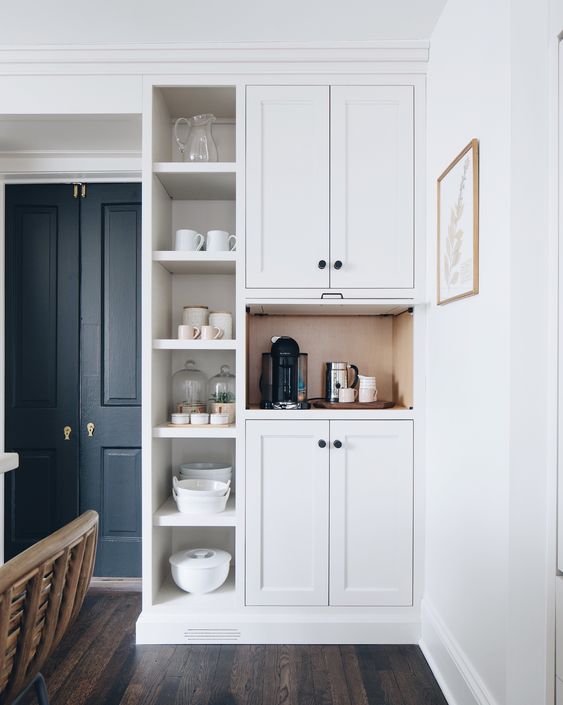 Melamine Kitchen Cabinets
Melamine cabinets are the closest to what you'll get as solid wood because:
They are made of real wood chips and wood fibers.
They are bound together with strong synthetic resin that makes them close to unbreakable.
Some of their best features include the following.
They come in a lot of colors of real wood.
They can be made glossy as well as matte or semi-polished.
They can be cleaned with warm water and a cloth.
Thermoplastic Kitchen Cabinets
One of the best products that are used as a cheap alternative to solid wood, these cabinets are a combination of high-grade MDF body that's infused with a thermoplastic sheet. Benefits? Well, let's just say that thermoplastic sheets make these cabinets moisture resistant. Other features to look out for include the following.
They require very little maintenance.
They do not attract or accumulate dirt and dust.
They are easy to clean.
Polyester Kitchen Cabinets
One of the most elite wood-like cabinets, these are the perfect combination of real melamine and polyester. Precisely, the center of the frame is purely melamine and it is held in place by broad edges that are polyester. As a result, it has the following unbeatable features.
It is scratch-resistant and moisture-resistant to a great extent.
It's so strong that it's actually one of the best impact-resistant wood-like materials.
It doesn't require anything fancy for cleaning and maintenance. Just lukewarm water and a cloth are enough to rub away dirt.
It is available in many colours and textures of real wood.
Lacquered MDF Kitchen Cabinets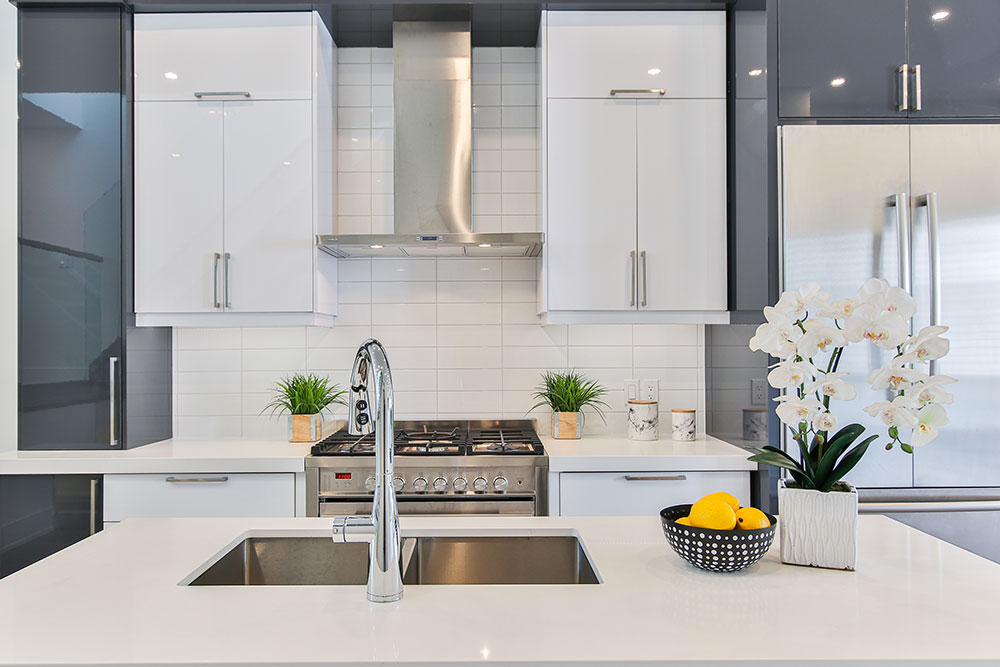 These cabinets have no joint. Besides, they are strong and exhibit the following wonderful characteristics.
They can be painted in colours that make them even stronger than they already are. They are resistant to weather change as well as humidity to a great extent.
These are the 4 wood-like materials that are used to make kitchen cabinets. However, they also make use of solid wood to make actual wood cabinets.
Solid wood cabinets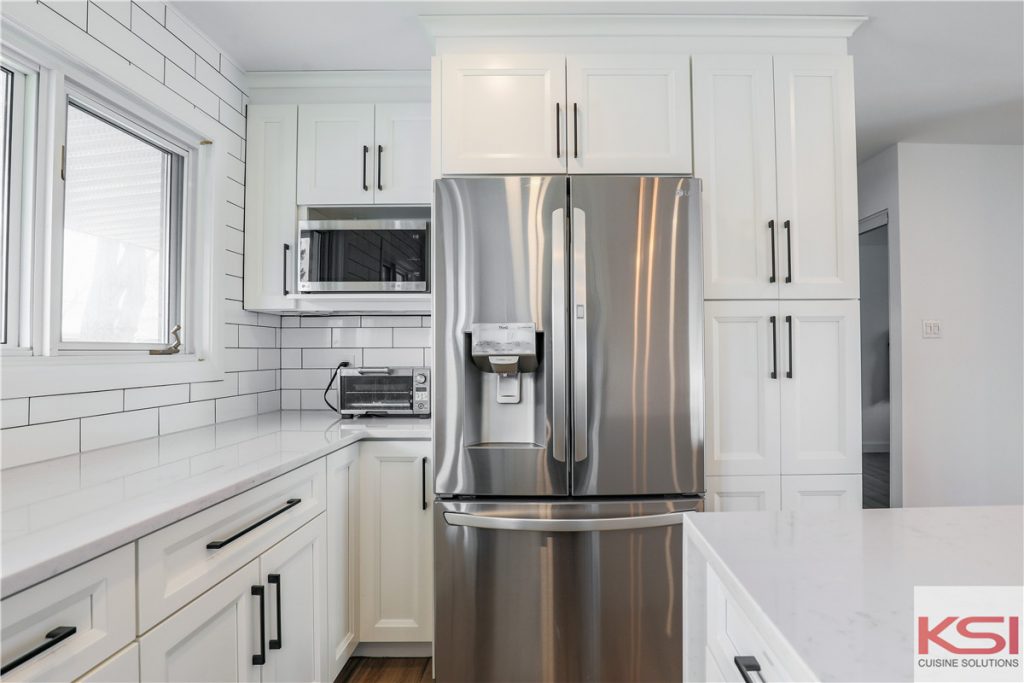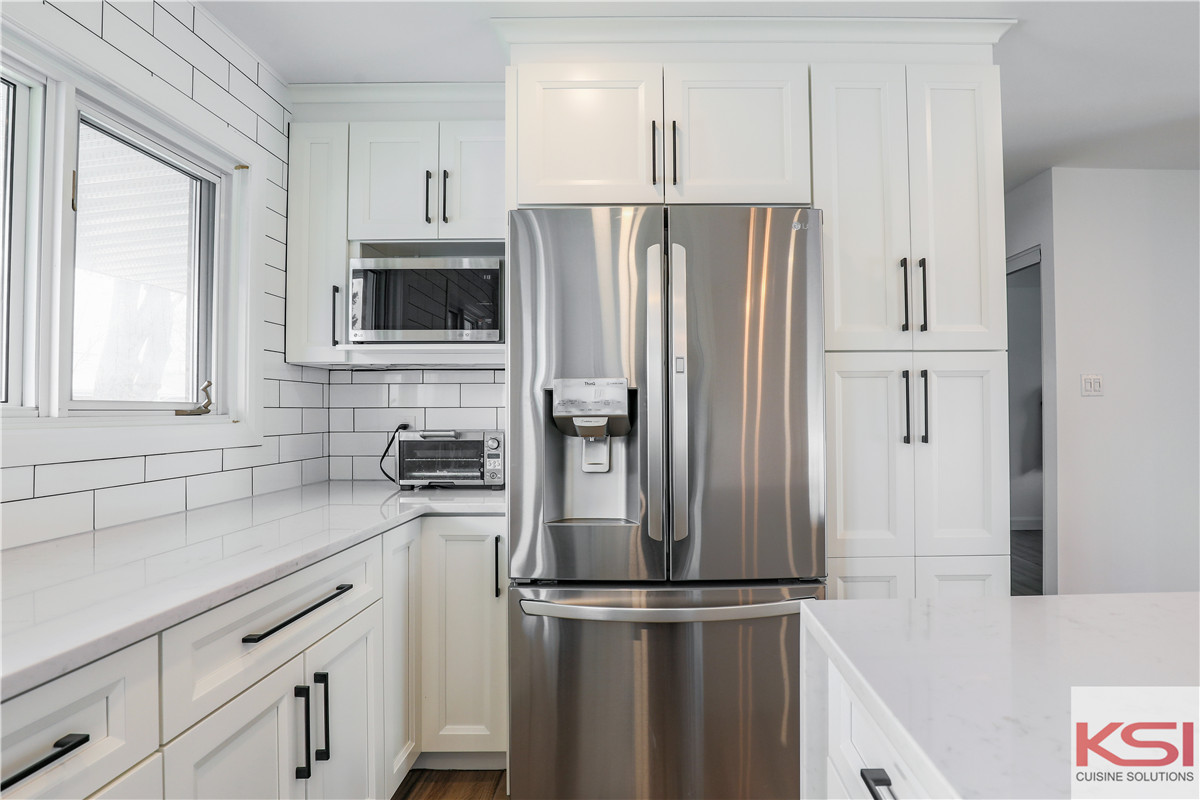 Maple wood
Oak wood
Walnut
These are but a few examples only. The range is endless. So, if your budget allows, there's nothing better than solid wood kitchen cabinets for renovation.
Wood cabinets are a classic feature in any kitchen. When stained or kept natural, wood cabinets pair with nearly every decorating style, making them a popular cabinetry choice for homeowners. Although most cabinets are made from hardwoods, these materials are often applied as veneers over a substrate, such as plywood, to reduce costs. Wood alternatives, such as laminate and Thermofoil, provide another cabinet material option that offers the look of hardwood for an even lower cost.
With the many benefits of updating your kitchen, we encourage you to contact us to speak with our KSI kitchen experts.
We are offering a free consultation for your plan and budget control. We can sit down with you to discuss your vision for your kitchen.
Whether you're looking to make the necessary updates to increase the marketability of your home, increase the functionality of the room, or create more storage space to help with organization, we can help you create the kitchen of your dreams.
The best A to Z kitchen renovation turnkey services in the Greater Montreal Area.
SHARE KSI CUISINE SOLUTIONS WITH FRIENDS