7 Tips For Making The Most Of Elegant White Kitchen Cabinets. White kitchen cabinets are extremely popular with homeowners and interior decorators alike, and they have been for many decades now. There's a reason why white cabinets are considered to be a classic. It is because they can bring out the beauty and elegance in almost any kitchen space, regardless of how big or small it is, or what kind of pre-existing décor it already has. White kitchen cabinets can blend well with all types of surroundings and enhance their beauty exponentially.
Moreover, white cabinets provide the perfect canvas to help you bring out your creativity and decorate your kitchen in accordance with your personal tastes and preferences. Hardware, door styles, and finishes can all be used to make white kitchen cabinets more visually appealing and memorable. These cabinets can, hence, give you the opportunity to turn your kitchen into a creative, unique, and quirky oasis within your home.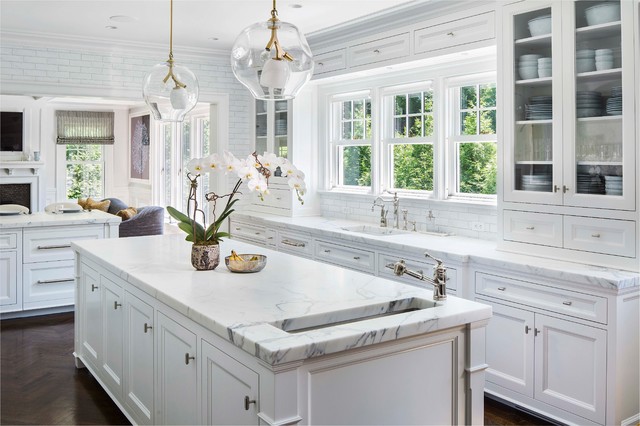 Tips for Making the Most of White kitchen cabinets
If you happen to own a set of white kitchen cabinets or are planning to buy some in the near future, read on to learn how you can make the most of them and use them to enhance the aesthetic appeal of your kitchen space.
Two-Toned Kitchen Cabinets

Installing two-toned cabinets in your kitchen can be an easy and inexpensive way of enhancing the visual appeal of the area and making it more interesting to look at. If you have white kitchen cabinets up top, you can use gray or black base cabinets to anchor the cooking space and add a bit of contrast. The white upper cabinets can be paired with a pristine white countertop to make the kitchen space feel airy, open, and well-lit.
Complimentary Countertops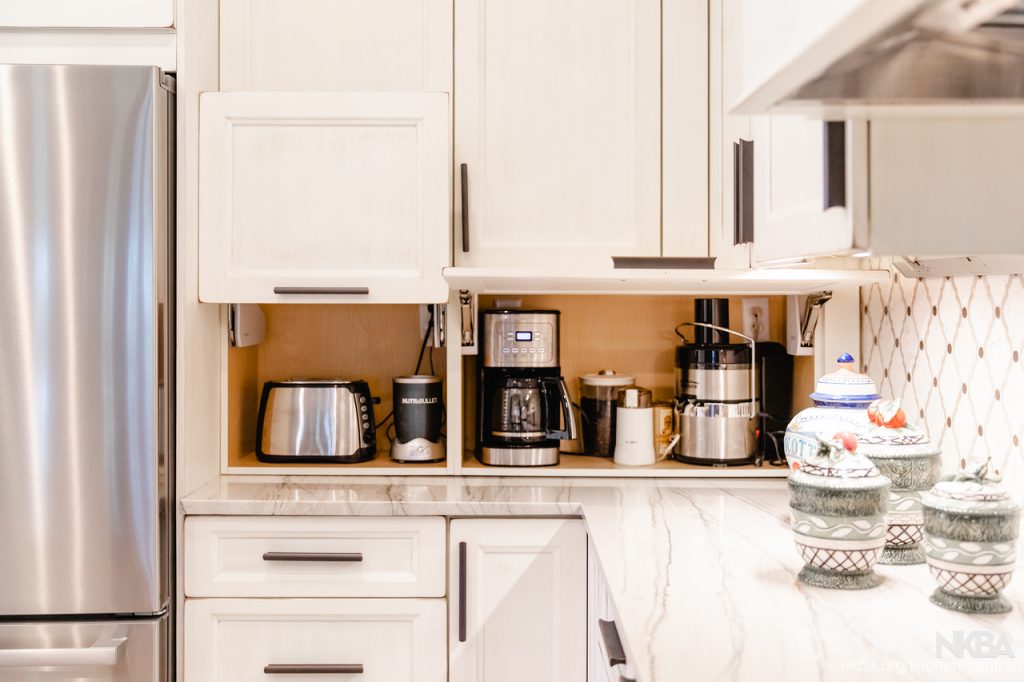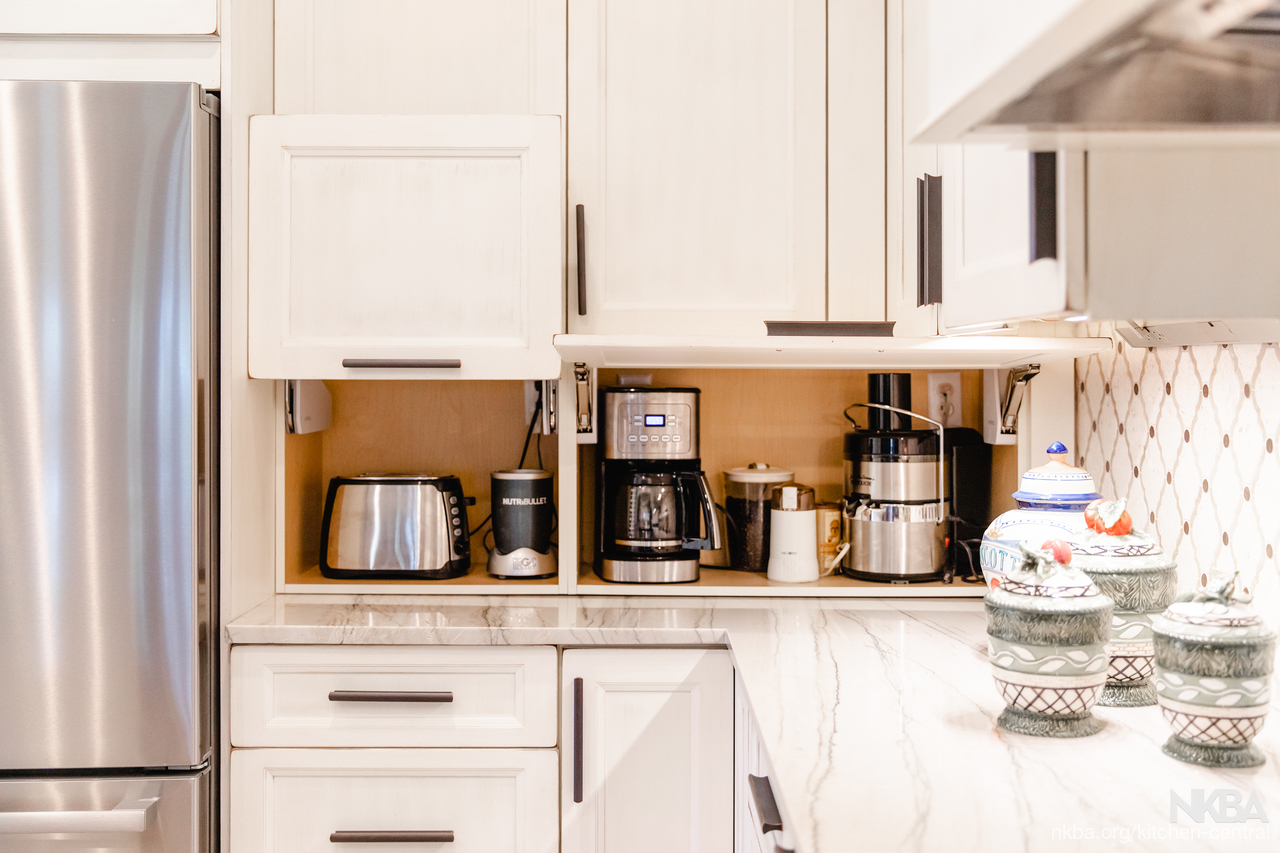 Another popular way of bringing some interesting visual contrast into your kitchen space is to pair elegant white cabinets with stark black countertops. White kitchen cabinets and black countertops can make for a winning combination as they create a stark, minimalistic, and chic ambiance in the kitchen. For a heightened, ultra-modern vibe, metallic accessories and stainless steel appliances should be installed in the kitchen
Antique-Style White Cabinets

On the other hand, if you want to add some old-timey charm and warmth to your kitchen space, then slightly distressed white cabinets are the way to go. This will give your kitchen an aura of sophisticated antiquity and tradition, especially if you can apply a bit of antique glaze to your cabinets as a finishing touch. Overall, this is the perfect décor option for those who want a country or farmhouse kitchen.
White Cabinetry in a Narrow Kitchen

If you have a kitchen space that is a bit small or narrow, then installing a set of pristine, white cabinets can be the perfect way to create an illusion of open and uncluttered spaciousness. Do away with excess accessories and add a lot of built-in drawers for extra storage space, so as to keep the kitchen décor simple, uncluttered, and airy.
Metallic Knobs and Pulls

Metallic knobs pull, and hinges can be included in the white kitchen cabinets in order to add a splash of colour to the otherwise pristine surface. Gold or silver tinted knobs and pulls can easily enhance the elegance and beauty of white cabinetry, without putting a dent in your wallet. They can completely transform the look of the interiors when combined with metallic kitchen appliances.
Texture and Finishing

Depending on the type of finishing you choose, the effect that your white kitchen cabinets will have on your interiors will be completely different. For instance, satin or high-gloss finish might be perfect for a chic and modern kitchen while a matte or distressed finish might be the better option if you're going for a country-inspired décor.
Proper Use of Lighting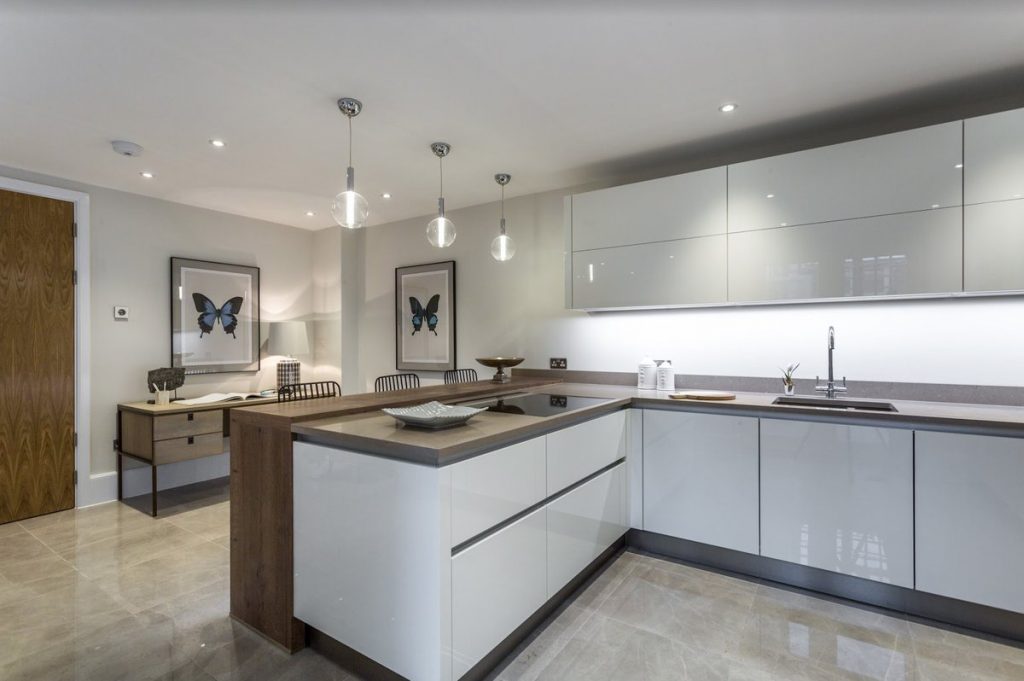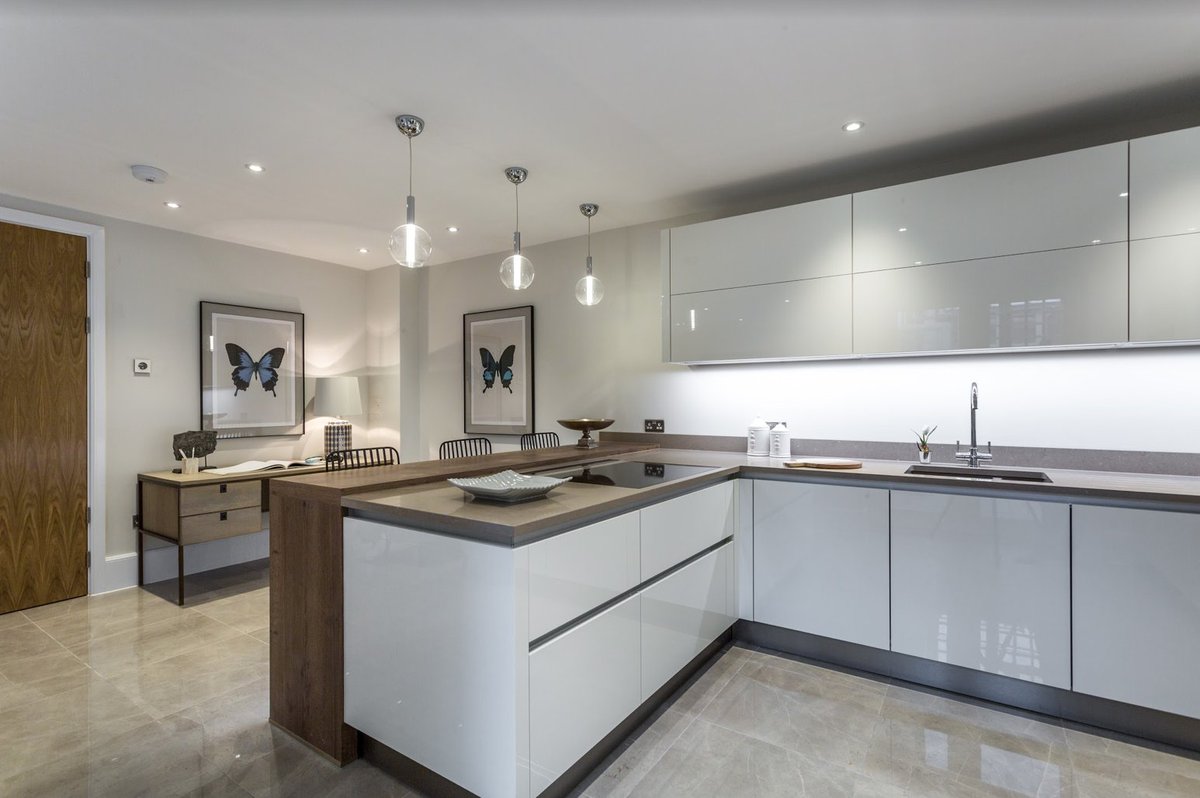 White kitchen cabinets have been an eternal favourite due to their ability to reflect light. Therefore, you should make optimal use of the available natural light when arranging the kitchen furniture. Be sure to have the white cabinets facing the window, so that the sunlight entering the kitchen can reflect off the white surface and illuminate the area. For the nights, install a few attractive pendant lights near the cabinets so that they can help spread the light to the rest of the kitchen through reflection.
In Conclusion
Mentioned above are some useful tips that homeowners and interior decorators often utilize to make the most of white kitchen cabinets, in accordance with the pre-existing style and décor of the kitchen in which they're being installed. For the best results, however, you should only purchase high-quality white kitchen cabinets manufactured by a reputed and trusted company. This will help you ensure that the cabinets were made from durable and authentic materials.
The best A to Z kitchen renovation turnkey services in the Greater Montreal Area.
SHARE KSI CUISINE SOLUTIONS WITH FRIENDS