5 Tips For A Gorgeous Galley Kitchen. Having a good kitchen layout is essential in providing functionality to meet your needs and promote an efficient workplace. The arrangement of countertops, storage areas, and appliances should agree with the given space to enhance the overall design and look of your kitchen area.
What is a galley kitchen and why is it used?
There are different kitchen layouts to choose from, and homeowners are getting particular about choosing what will benefit them the most. While a spacious kitchen with an island and extendable dining table is the norm, many people now prefer a more contemporary and compact layout of a Galley kitchen.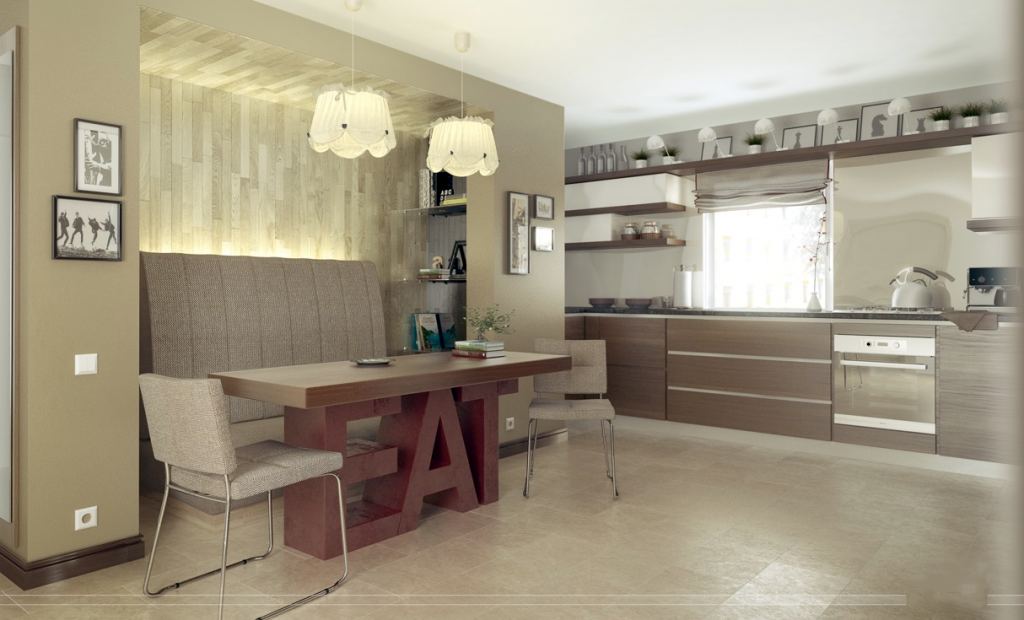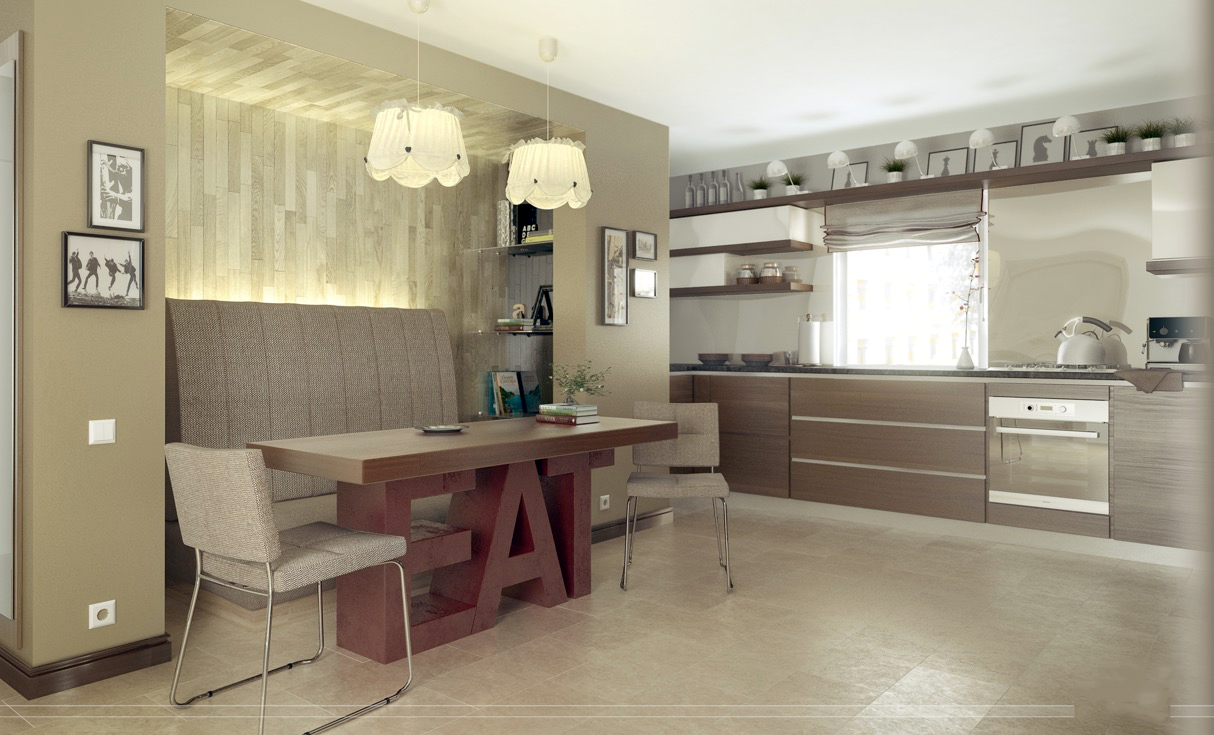 A galley-type kitchen is characterized as two parallel bench spaces or kitchen units facing each other. Some areas in a house are thoroughfares to other rooms, which makes it an ideal layout. Moreover, the galley kitchen is an excellent option for smaller homes and apartments as it takes up less space compared to other kitchen layouts.
A galley kitchen consists of two parallel runs of units forming a central corridor. The name "galley kitchen" is derived from the kitchens on ships, in which everything is in a straight line. It's a great solution when you don't have a lot of space, or if a house tends to belong instead of wide.
A galley kitchen is generally considered a solution for smaller apartments. You can achieve a functional and nicely integrated kitchen, one that works seamlessly with the rest of the decor, with a length of about seven to eight feet.
A galley kitchen is cost-effective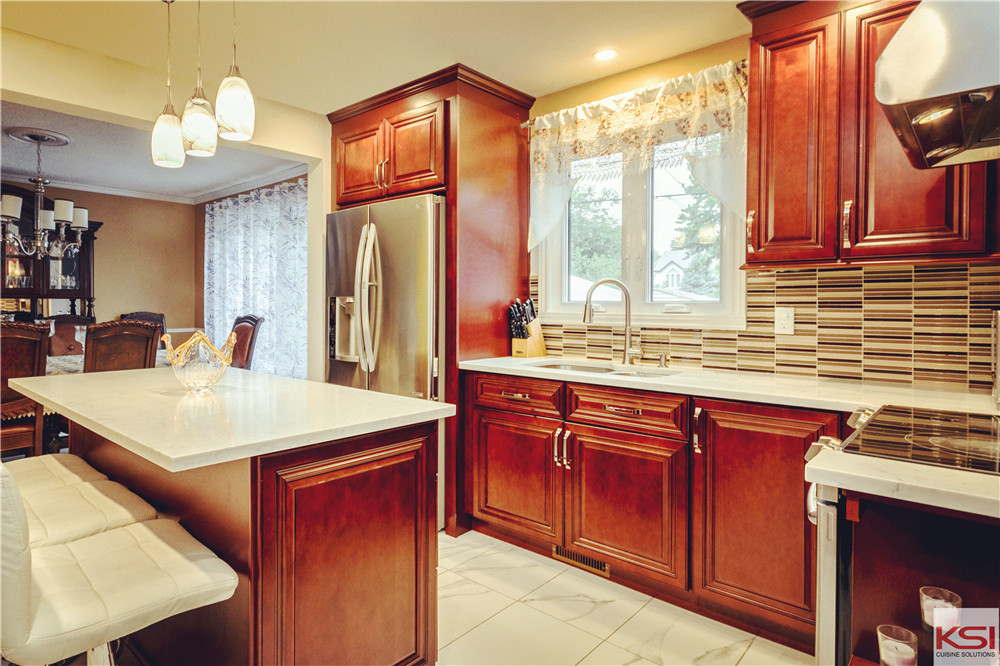 One advantage of a galley kitchen is that it won't blow your budget. A galley kitchen will usually be more cost-effective than a large, open kitchen. You only have two sets of cabinets with simple rectangle countertop slabs. That leaves more money to splurge on the latest faucet trends.
A galley kitchen is efficient
But a galley kitchen isn't only cost-effective. It's also efficient. The appliances are easily accessible. Galley style provides a very efficient kitchen work triangle. In some galley kitchens, the sink, refrigerator, and range are all along the same wall. This can work well as long as there is enough prep space in between work areas.
The different kitchen layouts have the benefit of integrating the kitchen to other living areas; however, it occupies a significant amount of space. On the other hand, galley kitchen offers efficient wall storage which you can adorn with kitchen cabinet.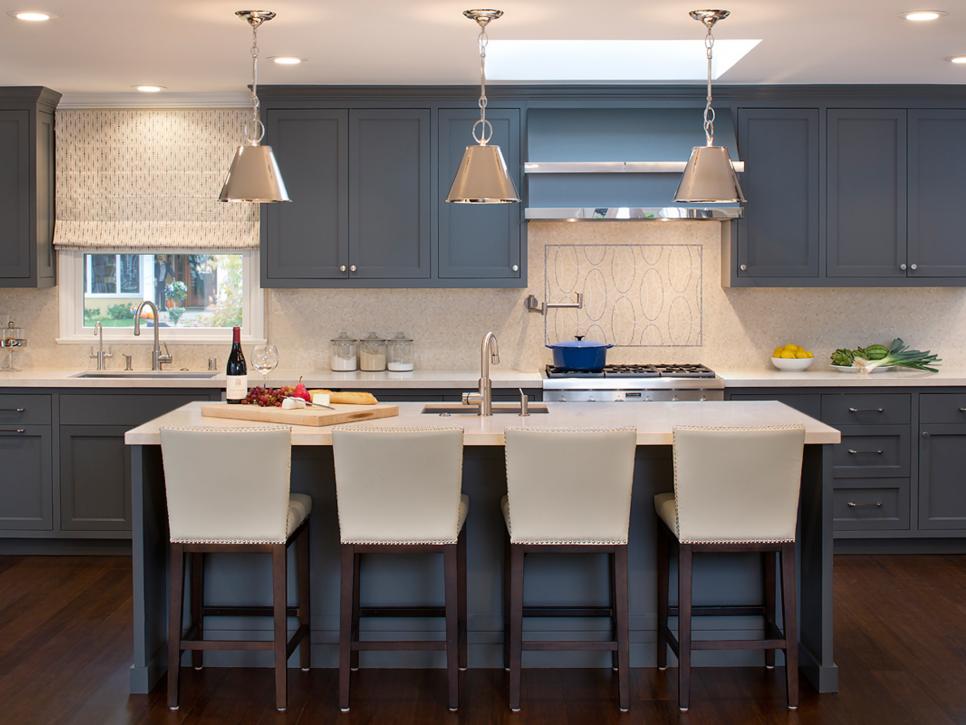 Aside from maximizing the storage area, galley kitchen can promote productivity by being able to carry out kitchen work without the obstruction of a kitchen island or a table given its compact space. Which also means less walking from one appliance to another.
A galley kitchen isn't the best style for multiple people
A galley kitchen isn't typically designed for a lot of — or even a few — people. Due to size constraints, a galley kitchen really can only fit one or two cooks at a time. It will be harder to move around anyone in the kitchen. Proper spacing between each counter is critical to making sure there is comfortable space for people to cook and pass by each other. A galley kitchen is great for small spaces, but can feel like a runway if it's too long. If you have hardwood floors in the kitchen, you may enjoy walking the runway.
It is not only an option for small homes as it is equally functional with large kitchen areas as well. The remaining space is available for building a kitchen island and serve an informal eating area.
Moreover, a galley kitchen is usually closed off from any other living areas making it possible for you to create a distinct design less like the rest of the home. You can use lighting under cabinets and shelves to illuminate the workplace and serve as a visual interest inside the area.
If you are planning for a kitchen remodeling, consider a galley kitchen layout.
The best A to Z kitchen renovation turnkey services in the Greater Montreal Area.
SHARE KSI CUISINE SOLUTIONS WITH FRIENDS