What is the Best Floor for a Kitchen? When it comes to kitchen design planning, the cabinetry and countertops usually steal most of the limelight. Flooring, on the other hand, remains an unsung hero.
Consider this. Kids, partners, friends and family members – even pets – are all part of the colourful cast of characters who'll make good use of your kitchen. So make sure you choose durable kitchen flooring that's also safe (non-slip), suits your lifestyle and looks fantastic.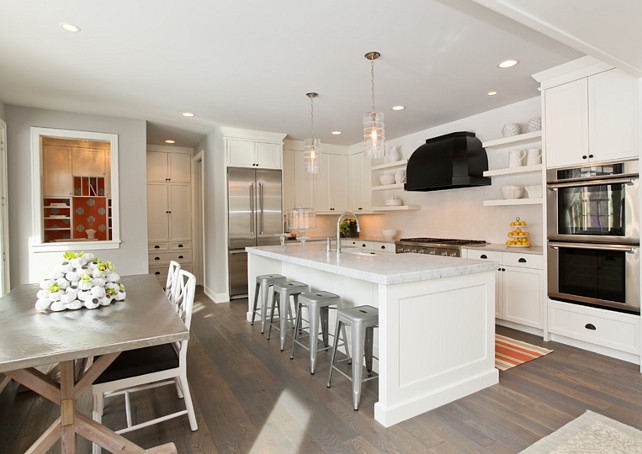 So which is the best kitchen flooring material for you? Given that the floor covers such a large surface area, the answer very much depends on the following factors: personal taste, your kitchen design, and how much of a statement you'd like to make.
What is your favourite kitchen flooring material?
Other considerations include how easy it is to maintain, and how comfortable it is to stand on, especially if you're a fan of cooking who's planning to spend lots of time in the kitchen.
The Most Popular Kitchen Flooring Types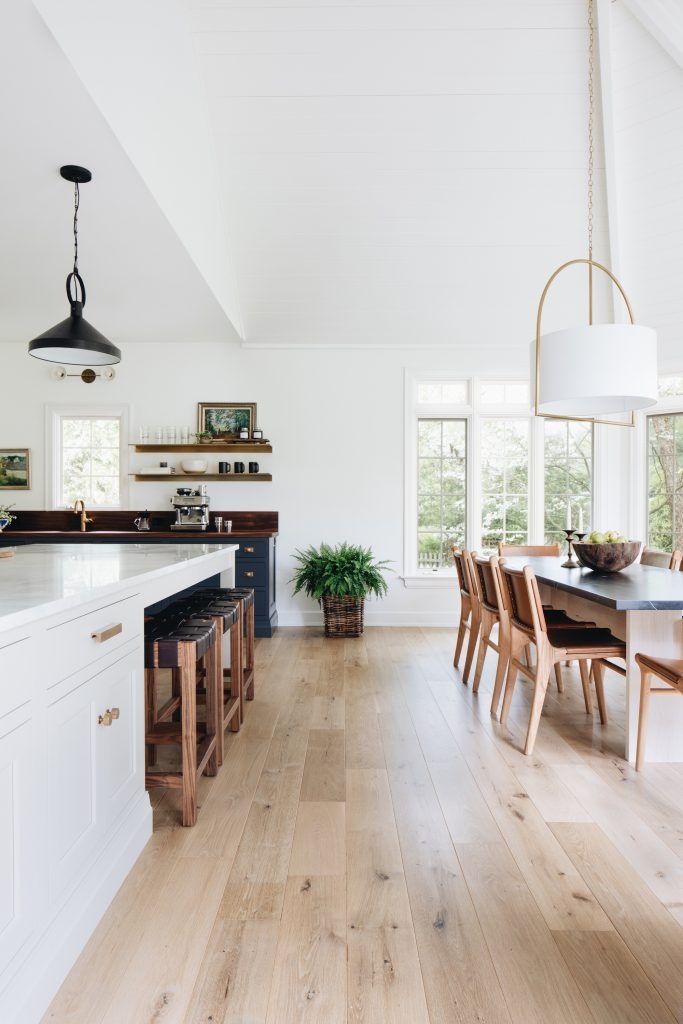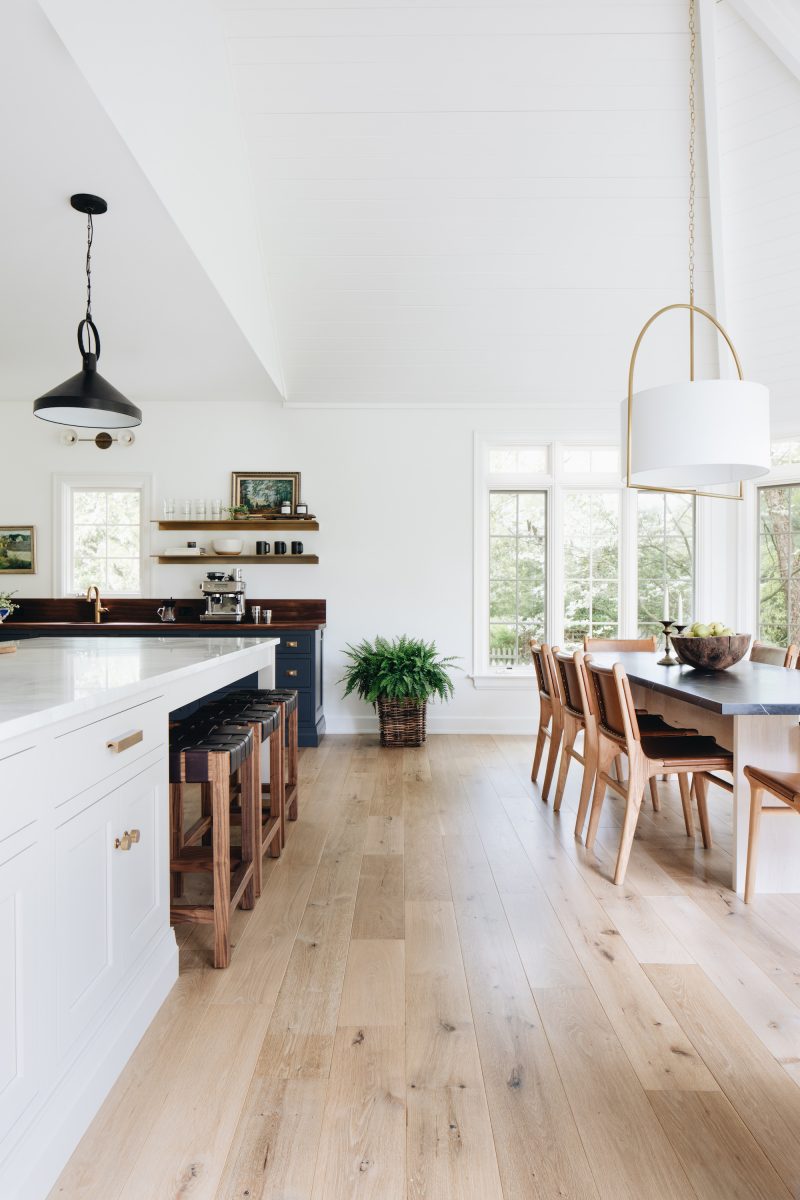 Hardwood flooring in kitchens is an all-round favourite. Exuding character, warmth and a sense of craftsmanship, wood is a beautiful addition to any kitchen. Resistant to stains and spills, this material also works well with rugs and carpets thrown down for extra comfort on the feet. So is hardwood flooring good for kitchens?
In a word, yes. Expect this choice to last for years, with the possibility to breathe new life into the boards down the line by refinishing, painting or staining. There are two kinds of hardwood. Solid hardwood is extracted from a single piece of solid timber, while the engineered version is made with composite layers of thin hardwood.
Bamboo
These days, bamboo is a popular, natural material used in everything from clothing to the premium in durable kitchen flooring. A more affordable alternative to traditional hardwood floors, bamboo not only looks stylish.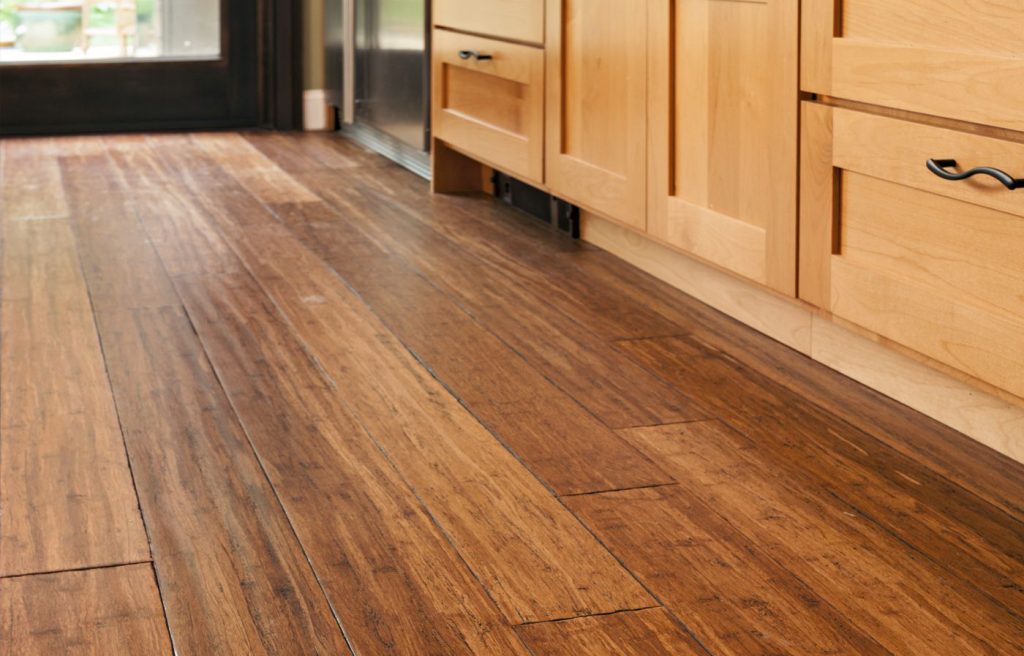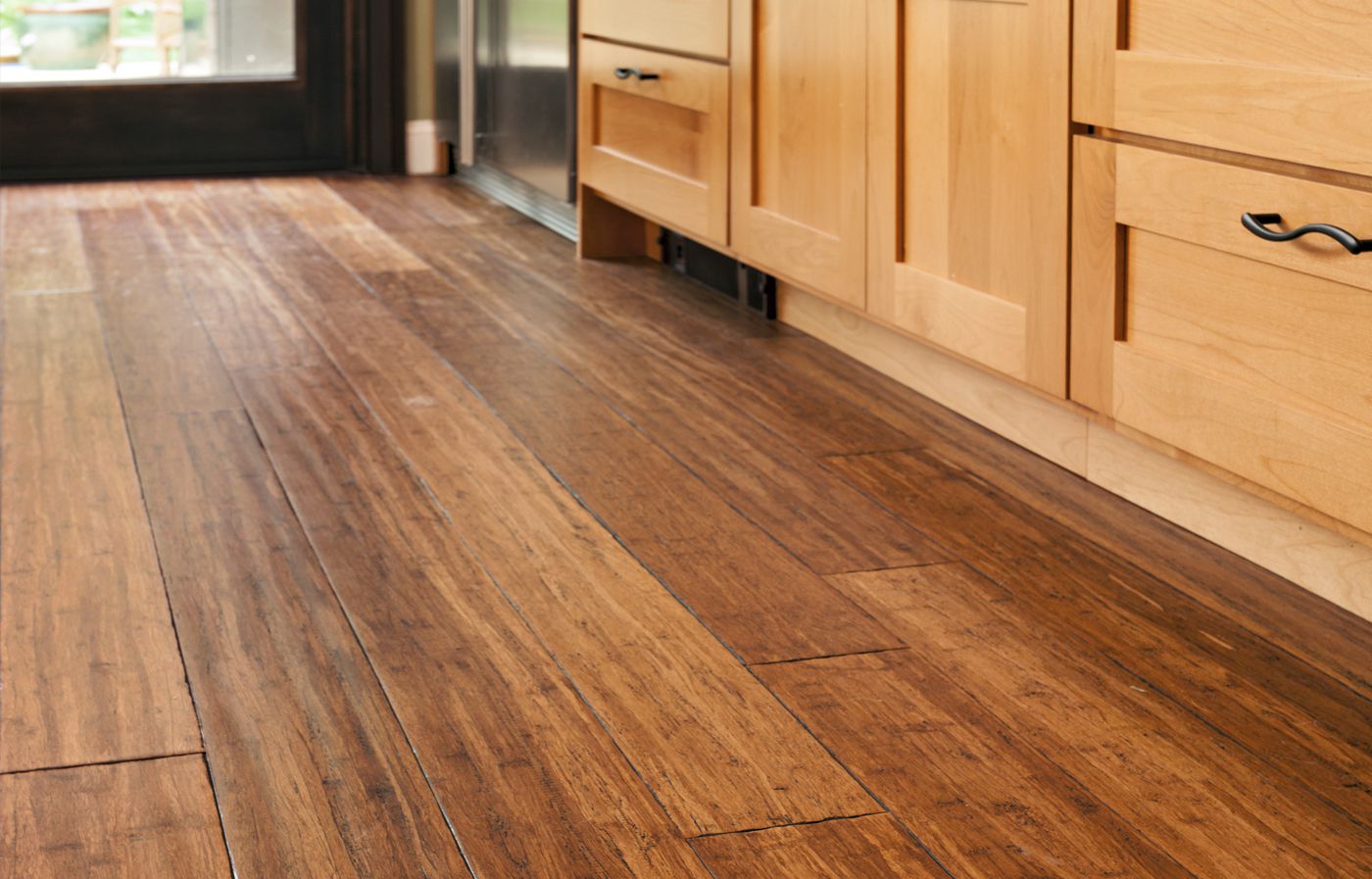 It's also sustainably harvested and grows quickly as a highly renewable resource. Versatility is the name of the game, with bamboo available in a range of sizes, styles, textures and looks. Choose between tiles or planks, solid or engineered, and natural or coloured.
Cork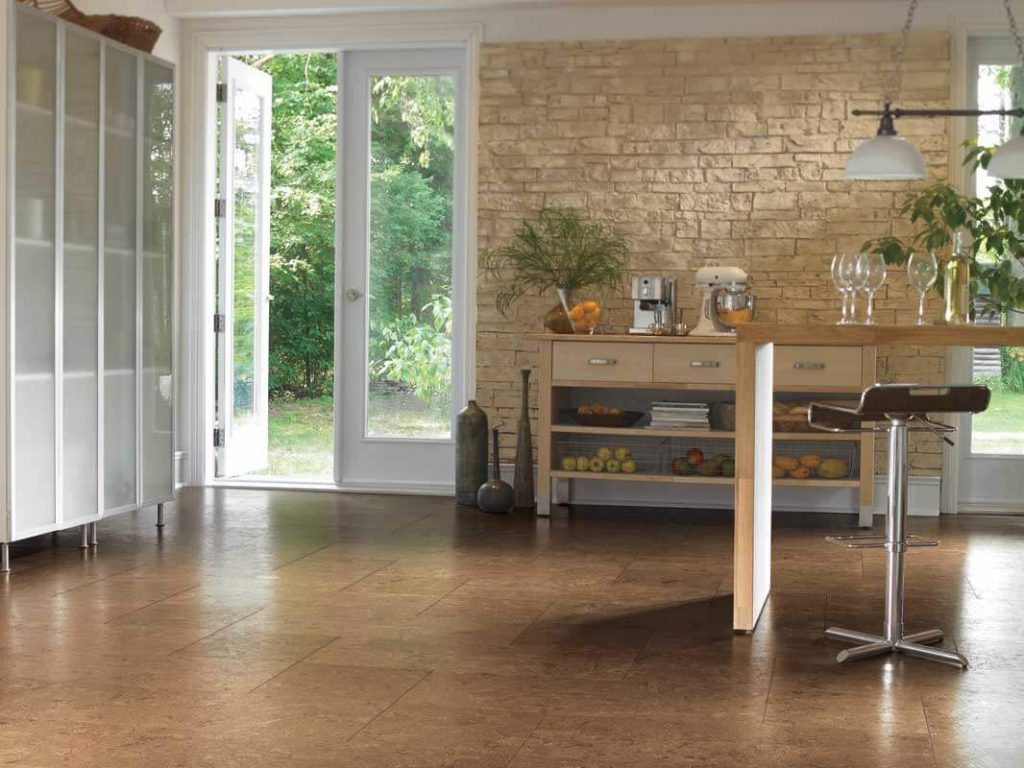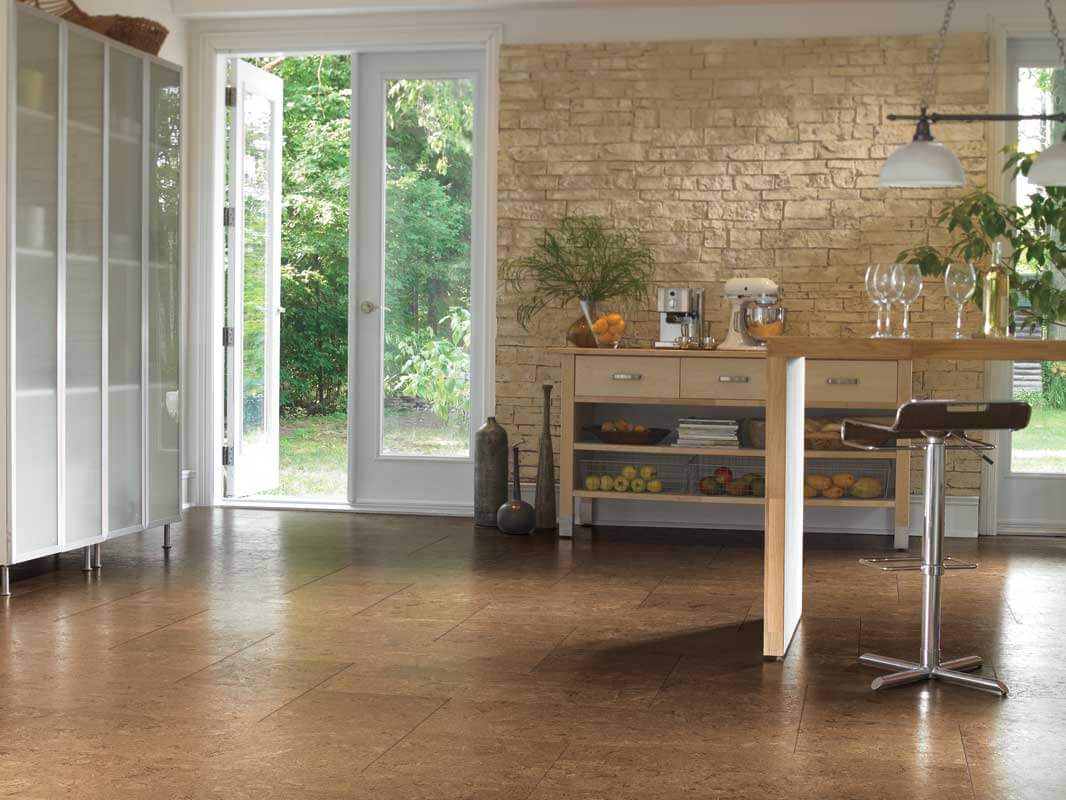 Cork is a buoyant material sustainably harvested from the cork oak tree, which is found in parts of northern Africa and Europe, such as Spain and Portugal. Used for building since ancient times, cork kitchen flooring is winning fans the world over. Not only is it durable, its textured surface makes it visually appealing. Cork is also easy on the body, with its springiness and cushioning abilities. Available in planks or tiles, this material is resistant to moisture, high temperatures and mould. Another thing to mention is the fact cork muffles noise and naturally retains heat.
Ceramic or porcelain tiles
Ceramic and porcelain tiles are considered to be the best tiles for kitchen flooring in Australia. The beauty of tiles lies in their hardiness, and mind-dizzying range of styles. Ponder over glazed or high gloss finishes. Bold geometric patterns in squares, rectangles, hexagons and octagons. Imitations of other materials.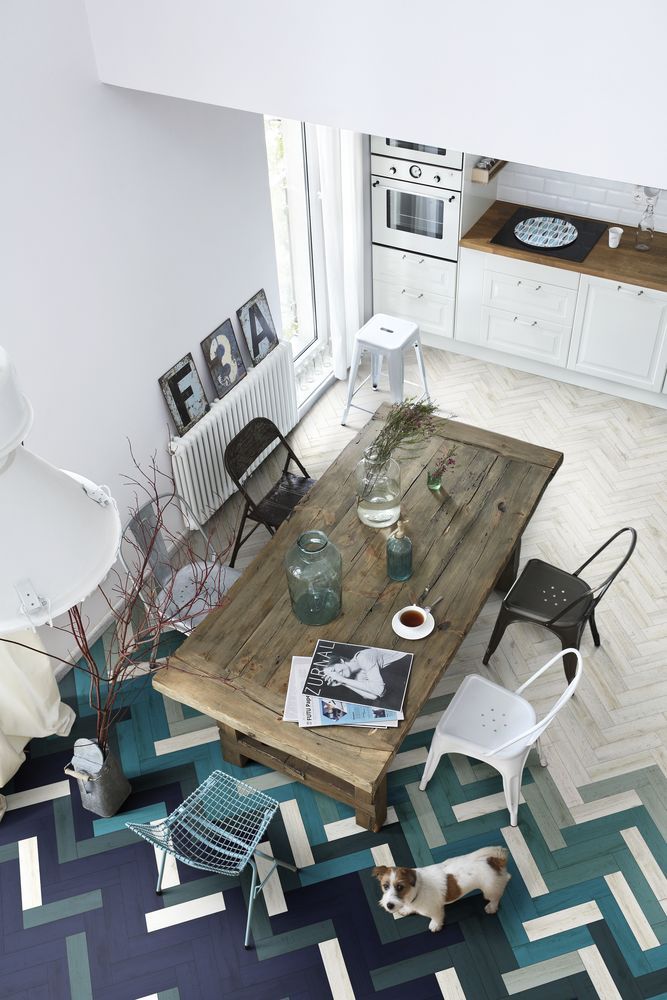 A range of colours (subtle colours still reign supreme). A tiled floor evokes elegance, and can easily be complemented with a throw-down rug or floor mat for extra warmth. For a more luxurious look, stone tiles are available.
Linoleum
If you're searching for kitchen flooring that will withstand lots of wear and tear, linoleum is your solution. At its peak during the 1950s, this style is again enjoying a resurgence amongst homeowners who value the material's softness under the feet, toughness (it can last for up to three or four decades) and easy-to-clean qualities.
As a bonus, linoleum is affordable. Made from natural, renewable and recyclable materials, it's available in a wide range of patterns and colours. With a linoleum floor, you can get away with bright colours and a more extroverted design. Let your inner diva out!
Linoleum Kitchen Flooring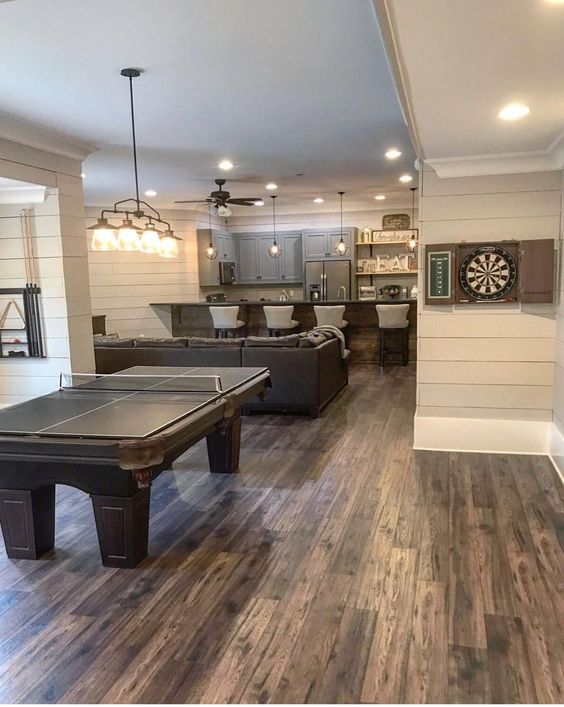 Often confused with linoleum, vinyl is easier on the hip pocket and comes in a rich array of styles and colours. Some people consider it to be the best kitchen flooring material because it's resilient (though not as much as linoleum) and comes with its unique charms. It's an increasingly sophisticated choice for a busy home. Modern-day vinyl does a fine job of imitating different surfaces such as ceramics, wood, leather, slate, stone or metal. It can be installed over an existing floor.
Laminate
Cost-effective and strong, laminate is the kitchen flooring of choice in many high-traffic households. It's hard to tell the difference between high-quality laminates and the real deal of ceramics, wood or stone because the textures are so authentic. Not only that, the laminate is soft to walk on and resistant to moisture. Play around with the way you piece your laminate strips, planks or tiles together to create a singular look. Top it off with a finish of your choice to give this best kitchen flooring material your own touch.
Other options
Rubber kitchen flooring and concrete floors get honorary mentions in this best kitchen flooring material guide. While still growing in popularity, both materials can be ideal in contemporary kitchens. While rubber flooring is usually associated with gyms or weight rooms, its water-resistant, soft surface and elastic nature is starting to attract attention in households across Australia. Meanwhile, concrete floors can be polished, dyed, or textured to act as a head-turning feature in your urban kitchen. They're convenient to clean and don't absorb water.
The best A to Z kitchen renovation turnkey services in the Greater Montreal Area.
SHARE KSI CUISINE SOLUTIONS WITH FRIENDS