Tips On Choosing the Right Sink to Go With Your New Countertop. It's important to create a kitchen that grows with you as a family. The sink you choose must not only serve a functional need but should also complement your countertops. Sadly, many homeowners overlook one of the most important aspects of kitchen design: the sink. The end result is a space that doesn't really flow well. Your kitchen is the center of your home; likewise, the sink should be the center of your kitchen.
Here are some tips to ensure that your kitchen sink will not only serve your needs but match the counter you choose.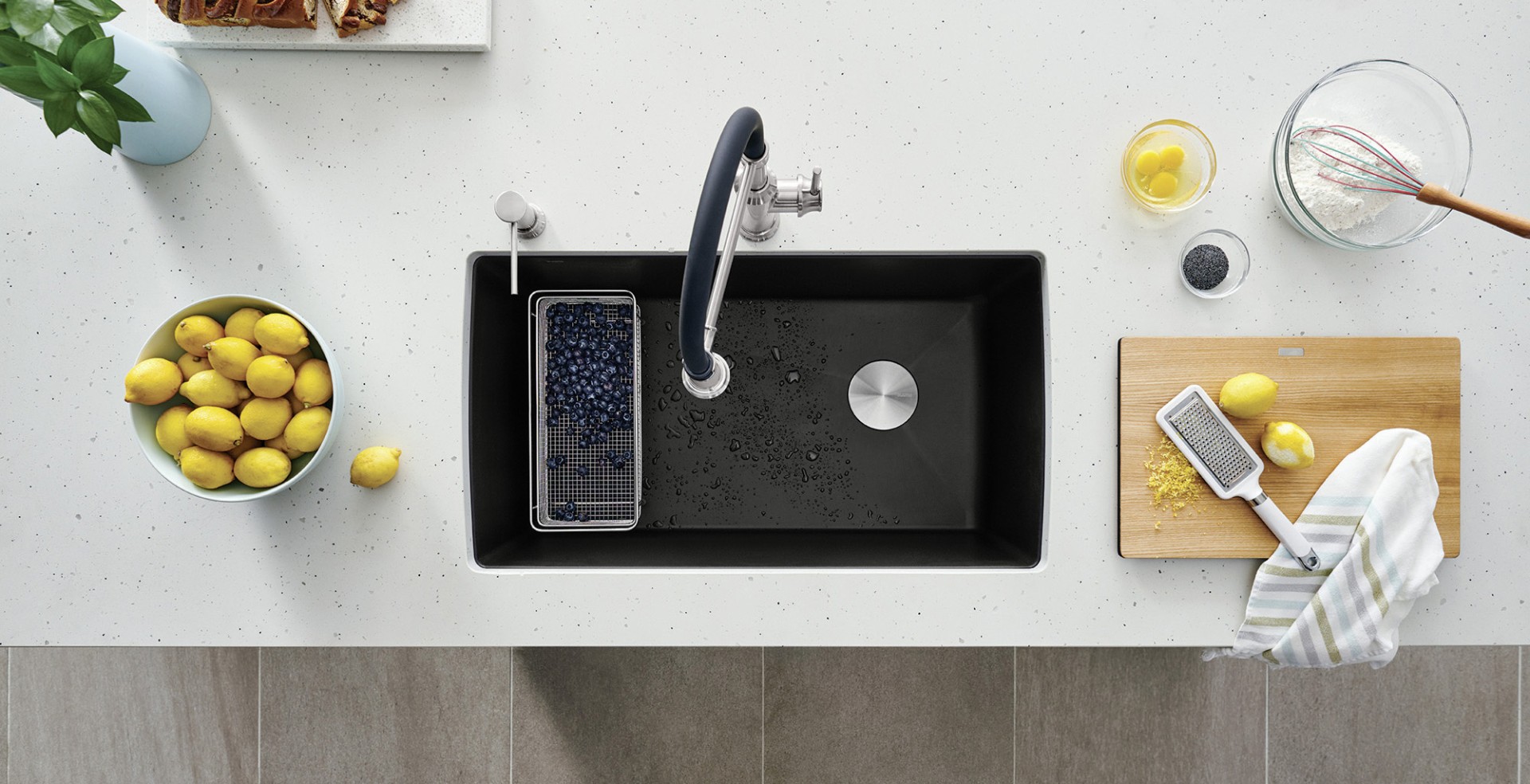 Key Considerations
Size
Kitchen sink sizes will vary by width, height and depth of the basins. Usually, the faucets come separately, so don't forget to take them into account when wondering how much space you'll need. Excluding apron-mounted models that extend past the counter's edge, your sink will work best when you include a small buffer zone surrounding it.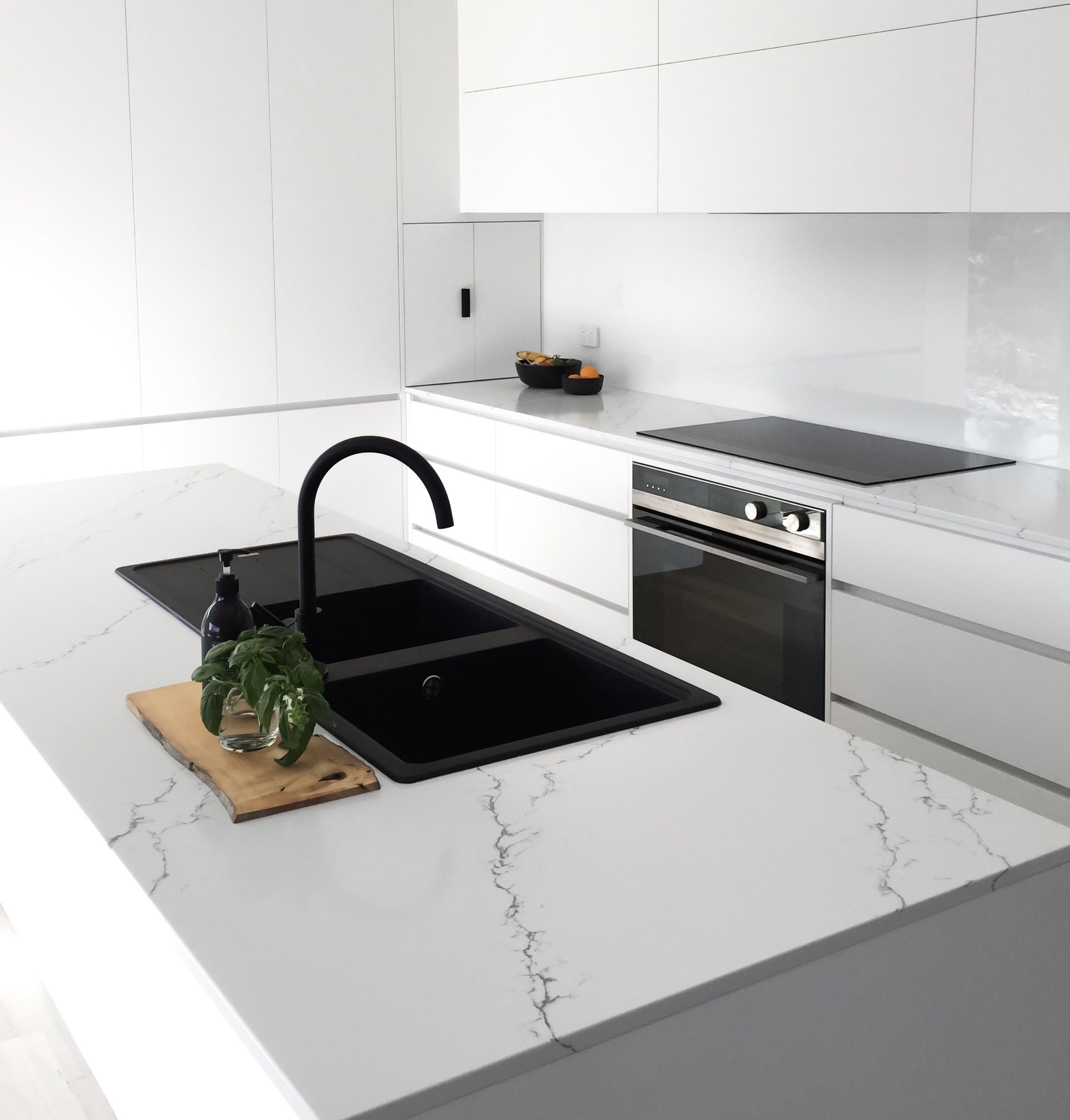 This will give you added space for things like sponges, soap dispenses, and the like. This also ensures your placement won't weaken the countertop, as the sink you choose may require extra bracing or mounting hardware.
Shape
Most sinks are either square or circular. The one you choose will have a big visual impact on the look of your counters. Kitchen islands usually look better when combined with sinks that have a similar length-to-width ratio. If you have longer counters that run alongside the walls, you can get a little crazy with some irregularity as long as the installation is done properly. Standard-shaped sinks such as squares and rectangles will be more affordable to install, at least from a natural stone perspective. The more precise cutting that needs to be done to accommodate the countertop, the more expensive the process will be.
Materials and Colors
Most homeowners these days choose stainless steel sink models, as they're easy to clean, modern and visually appealing. Virtually any stone you choose for the countertops will look good with stainless steel. But you may choose other materials for your sink, such as bronze or ceramics. Matching the counters to darker colours like bronze, for instance, will take some design expertise. For example, black granite and oiled bronze hardware go really well together.
Fixture Compatibility
Sink faucets also come in many shapes, sizes and materials. You basically just have to find a faucet with the appropriate size and number of holes, but remember not all washbasins will be a perfect match for your fixtures.
When selecting sink faucets, it's best to find styles that provide visual contrast. Choose a sink faucet with a colour that matches your countertop, nearby tiling or backsplashes. Bronze or black fixtures go well with light marble countertops, and backsplashes with touches of gray, black and white.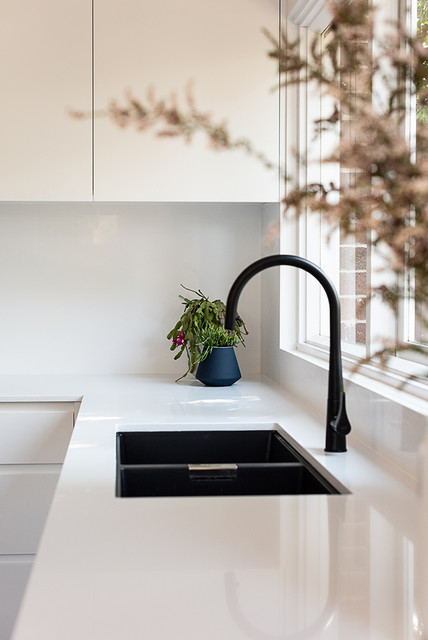 Functional Characteristics
The type of sink you choose should match your functional requirements. Some, for instance, have low-rise rims that make it simple to clean the counter by sweeping dirt and crumbs into the sink. Others feature hidden sound absorbers designed to reduce the amount of noise that arises from washing dishes.
With the many benefits of updating your kitchen, we encourage you to contact us to speak with our KSI kitchen experts.
We are offering a free consultation for your plan and budget control. We can sit down with you to discuss your vision for your kitchen.
Whether you're looking to make the necessary updates to increase the marketability of your home, increase the functionality of the room, or create more storage space to help with organization, we can help you create the kitchen of your dreams.
The best A to Z kitchen renovation turnkey services in the Greater Montreal Area.
SHARE KSI CUISINE SOLUTIONS WITH FRIENDS