Your new home deserves a stunning kitchen. There is no dearth of designs, layouts, ideas, and trends, but what matters as much is function. In this post, let's talk of the factors that matter for the perfect new home kitchen. If you are planning your new home kitchen, you need to know the following factors that matter.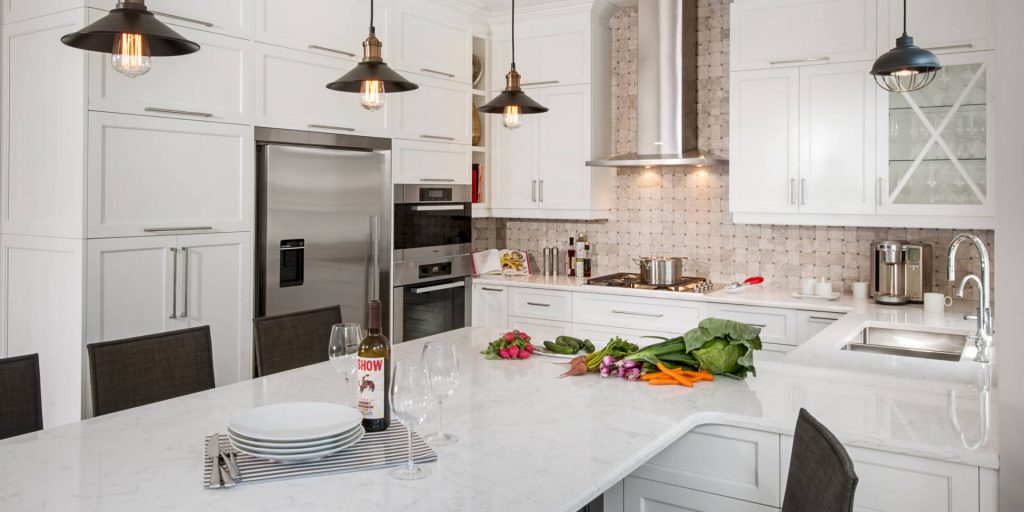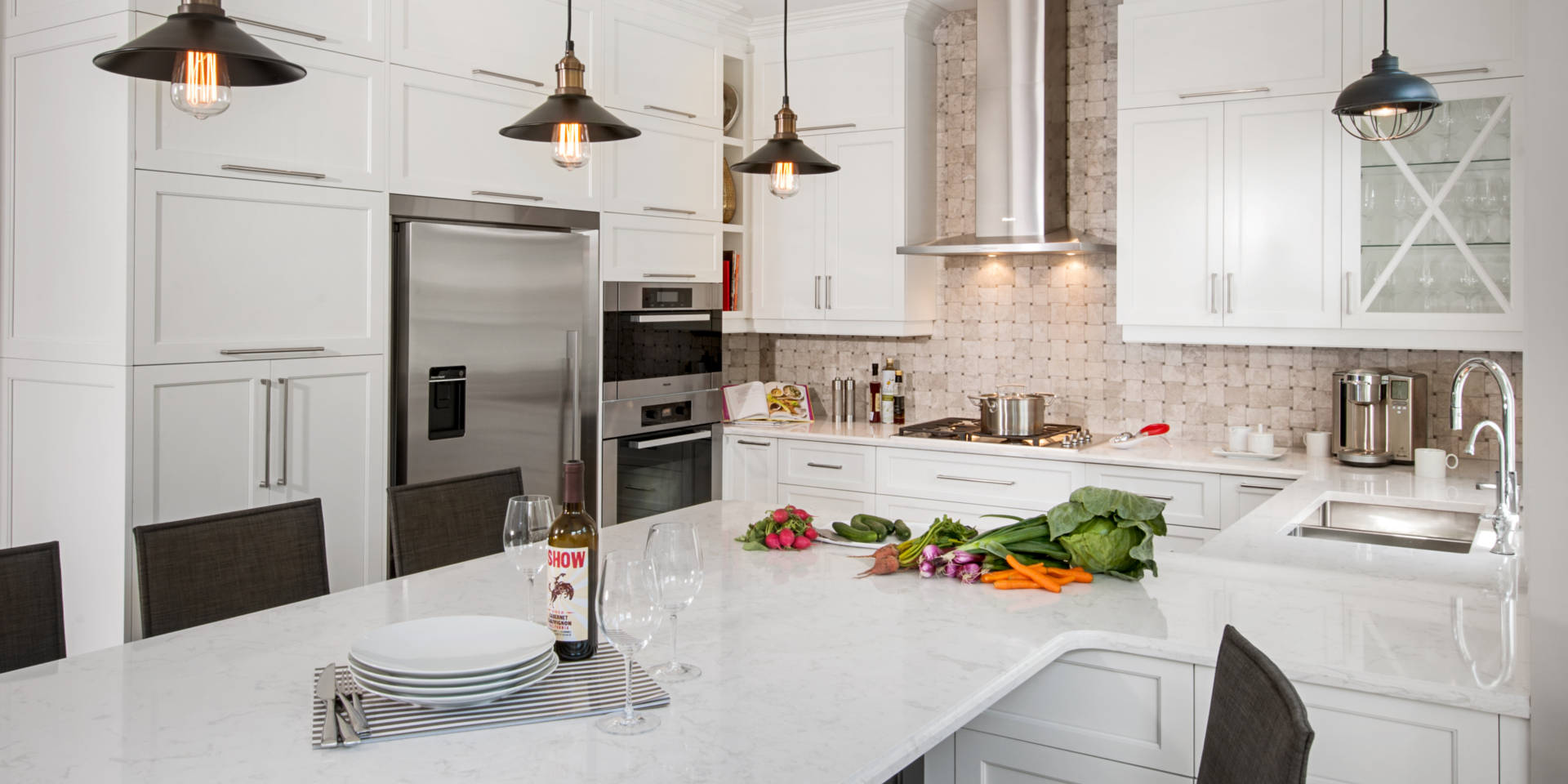 Space usage
If you check for a new home kitchen design, you will realize that this service in Montreal specializes in cabinetry, and they have numerous ideas that can help you maximize the use of space. In general, contemporary kitchens are not that huge, which means that you must use the wall space, to have more floor area to easily move around.
Declutter the design
Keeping things out of sight can help in organizing your kitchen better. Make sure that you have enough cabinets and segments, to store everything from cookware to staples. The design should only show what's ideally is worth displaying. In any kitchen, extra cabinets never hurt and are eventually used, so make that a motive while planning the layout.
One of the biggest complaints about kitchen design is the lack of counter space. Considering all the kitchen activities that require a countertop, as well as appliances that are permanently located there, you want to fit as much open horizontal surface area in a kitchen as possible. An easy way to do this is by adding an island or breakfast bar to an L-shaped kitchen.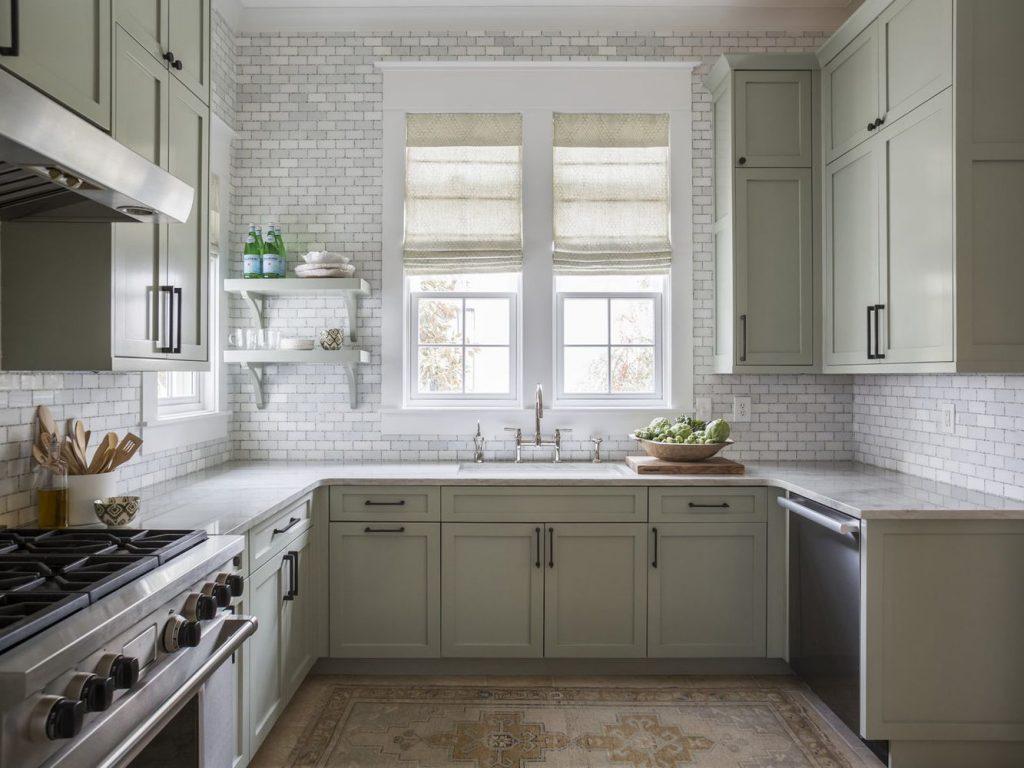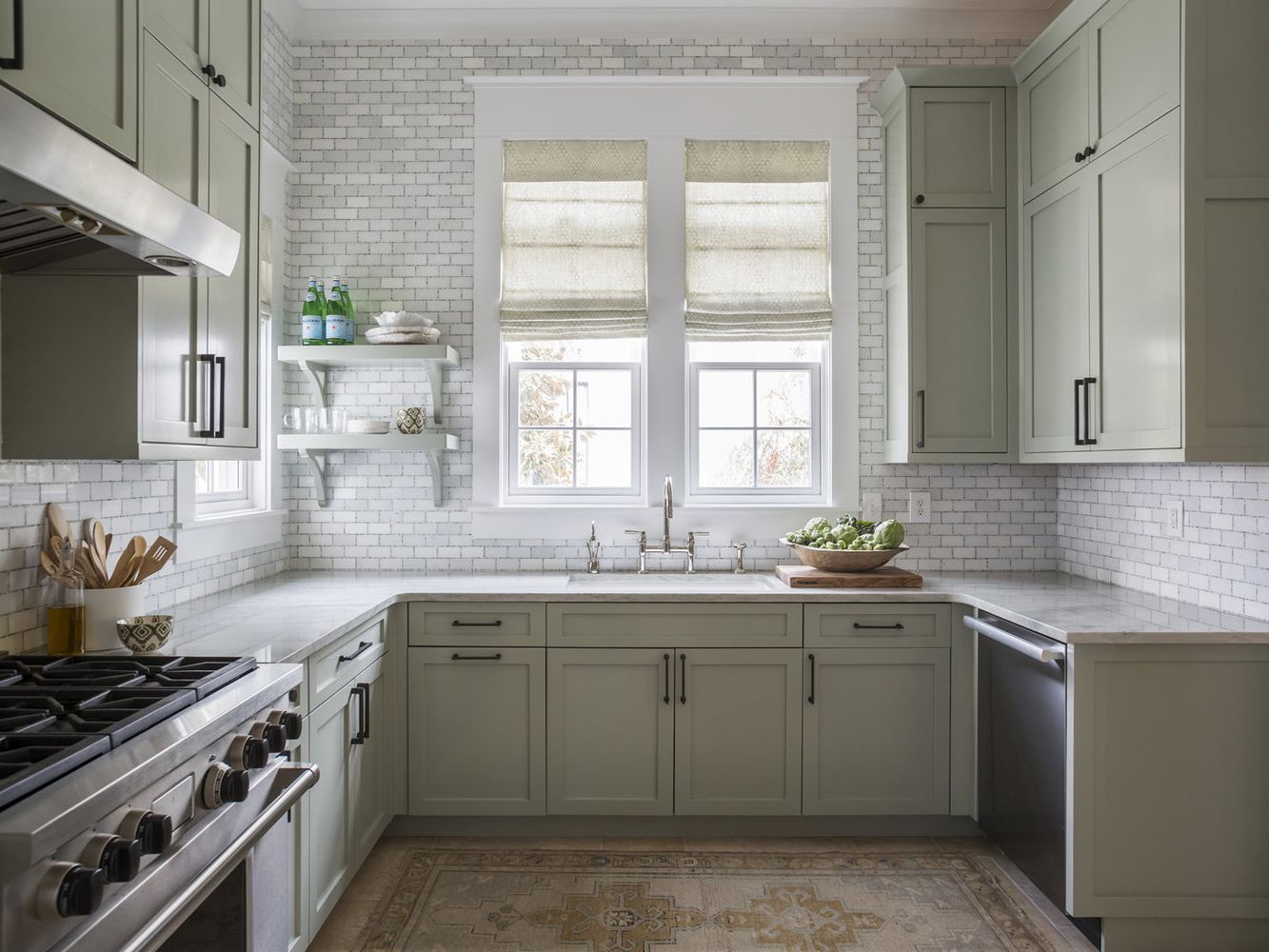 Focus on durability
Whether it is about the kitchen sink, cabinet finishes & textures, or countertops, every element is an investment in a new kitchen. In other words, you have to consider durability as a key aspect for selecting the materials. Ensure that you weigh the pros and cons of each option.
The budget
Eventually, everything is determined by the budget you have. Being realistic and pragmatic is extremely critical in this regard. You want to be absolutely sure that you don't underestimate the costs. A wise idea is to actually consider keeping some part of the budget aside for contingencies.
Don't try many things
It is easy to fall for kitchen design trends but think of practical factors before you make a choice. For instance, unless the kitchen island is being used as a breakfast table or for the hob, you don't really need one for your small kitchen. Secondly, don't try and copy things straight from a magazine. Your home is unique, and therefore, the kitchen should feel like a part of it.
Although it's not necessarily a mistake, the latest kitchen trends and high-end equipment may not be the best choices. Trendy colors and designs have a short lifespan, and you may never see a return on your large investments in the latest kitchenware.
Spend on hardware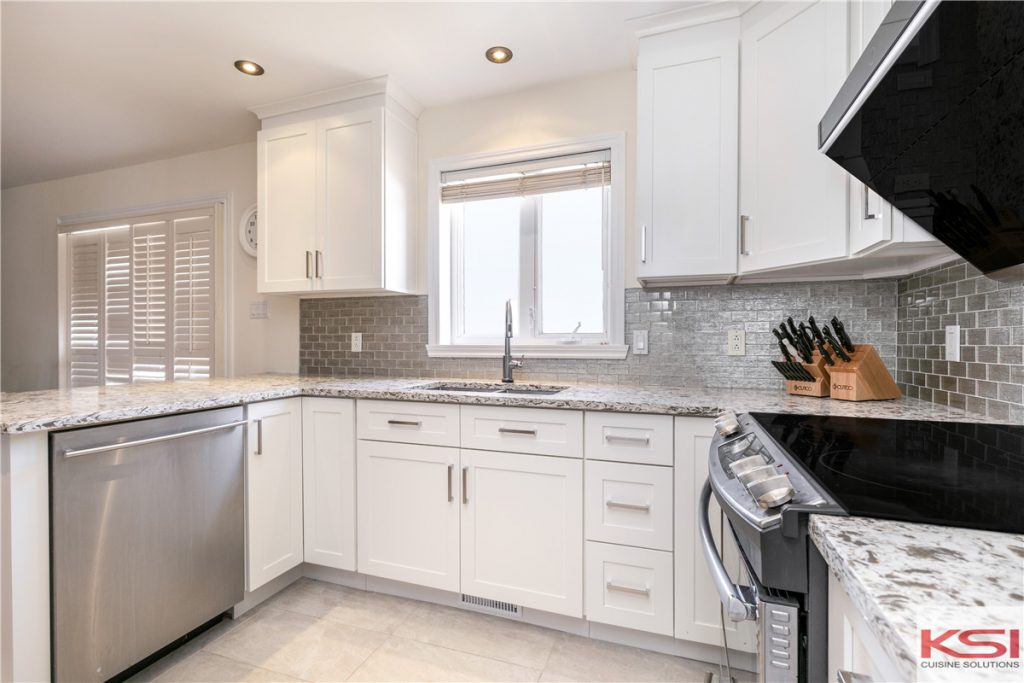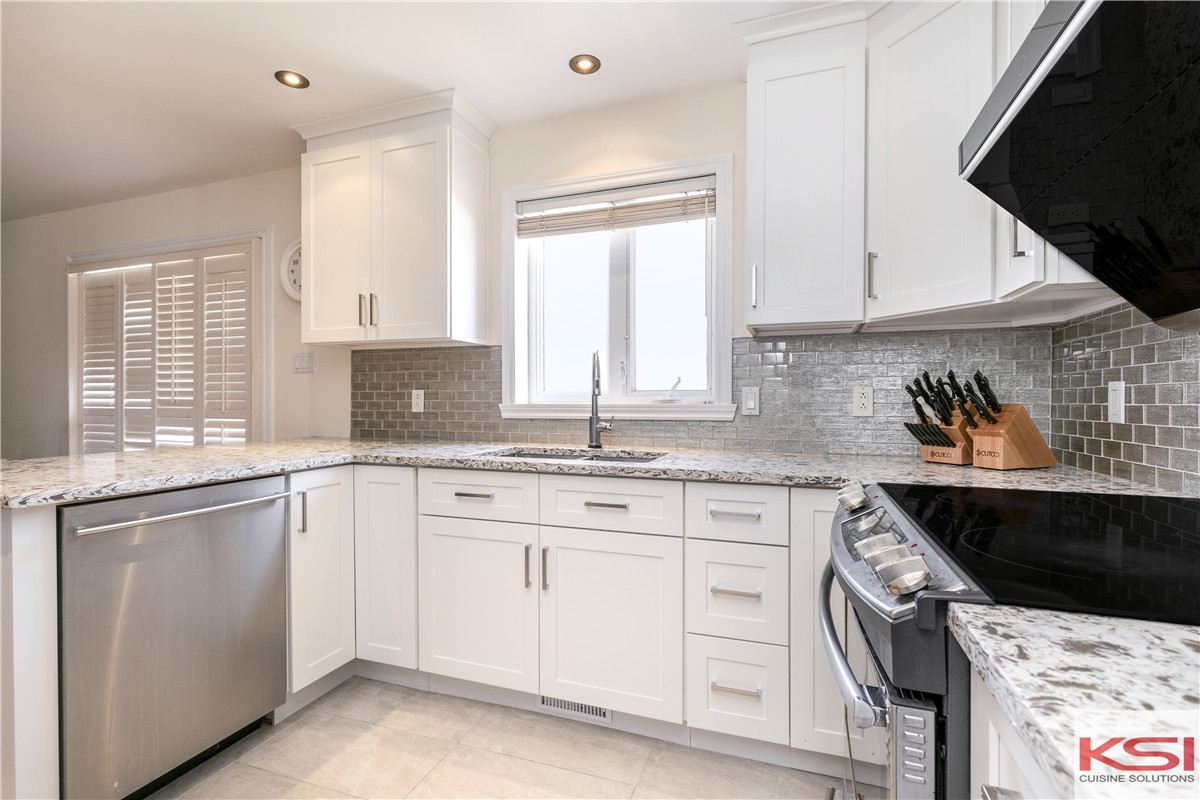 This is one aspect where you wouldn't want to compromise. Ensure that you invest in the best brands and get products that will stand the test of hard. Whether it is about simple hinges or something like stylish kitchen faucets, quality is everything.
Not Working with Kitchen Design Professionals
Starting a kitchen design project to save money is a common mistake; it can actually waste more money, time, and energy if you do it wrong. Professional designers have the latest ideas and information, and they can help you identify your needs and translate them into an efficient plan that fits your taste and budget.
With the many benefits of updating your kitchen, we encourage you to contact us to speak with our KSI kitchen experts.
We are offering a free consultation for your plan and budget control. We can sit down with you to discuss your vision for your kitchen.
Whether you're looking to make the necessary updates to increase the marketability of your home, increase the functionality of the room, or create more storage space to help with organization, we can help you create the kitchen of your dreams.
The best A to Z kitchen renovation turnkey services in the Greater Montreal Area.
SHARE KSI CUISINE SOLUTIONS WITH FRIENDS