Important Questions to Ask Yourself Before Making an All-White Kitchen. When it comes to the all-white kitchen trend, what's not to love? It offers a super-sleek aesthetic, plenty of clean lines and a light, airy vibe that's definitely Pinterest-worthy. We get it! But is the idea of an all-white kitchen better than the reality of one? It depends on your lifestyle.
While this trend is certainly eye-catching, if you're considering a remodel, it's important to first think about how an all-white kitchen might hold up in your day-to-day life.
From your daily cooking routine to how often you like to clean, not to mention normal wear and tear, will your all-white dream kitchen quickly become a nightmare?
If you find yourself tempted by the pristine look, ask yourself these five all-important questions before making the leap.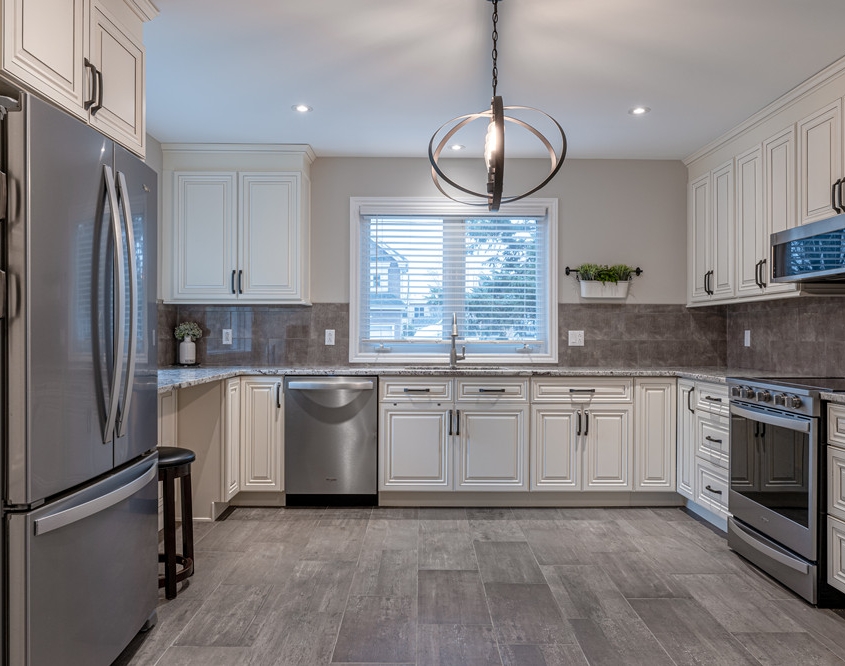 How much do you want to spend?
As with most everything in life, the first question you should reflect on is how much you want to spend on your new all-white kitchen. For example, white cabinets can be beautiful, but if you opt for a low-to-medium quality, the wood won't be as durable in the long run.
Similarly, adding a high-gloss finish can cost major moola, but applying this smooth surface will make the cabinets much easier to wipe down and clean in the future. Take some time to consider your budget, think about all of the hidden costs, and then consider if the final price tag matches your bank account.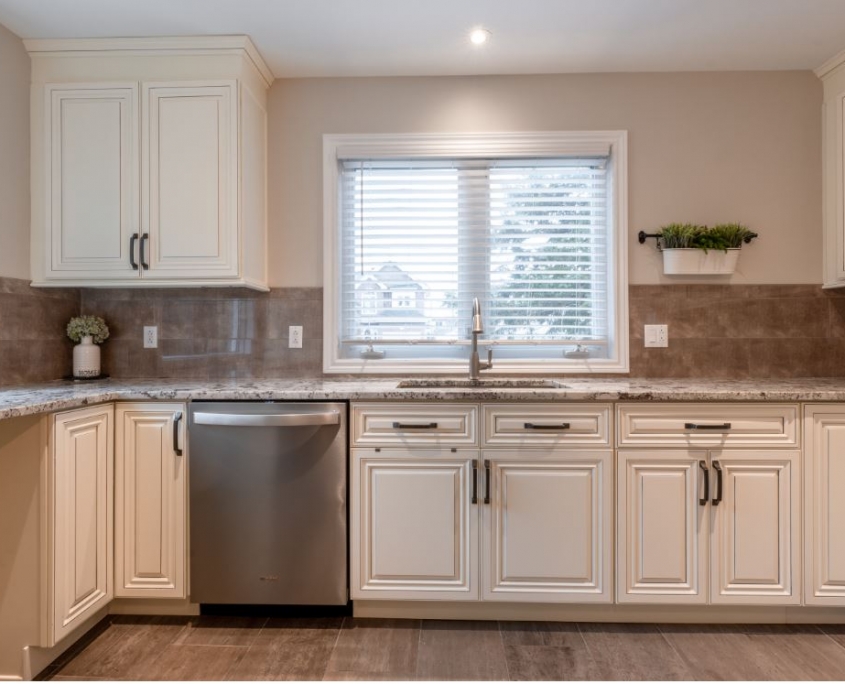 How often do you cook?
While a kitchen's logical function is to prepare meals, not every kitchen experiences the same amount of actual "cook time." Are you someone that enjoys whipping up big meals for your family? Do you love hosting all of your best pals for a monthly Sunday brunch? Or, are you the type that thinks ordering take-out is the best thing since sliced bread?
It's always a good idea to consider how often you will actually be using (and simultaneously dirtying) your kitchen. And while you can definitely make an all-white kitchen work if you love to cook, the more activity it sees means the chances for stains, spills and other marks automatically increase. Are you ready to take on the potential maintenance?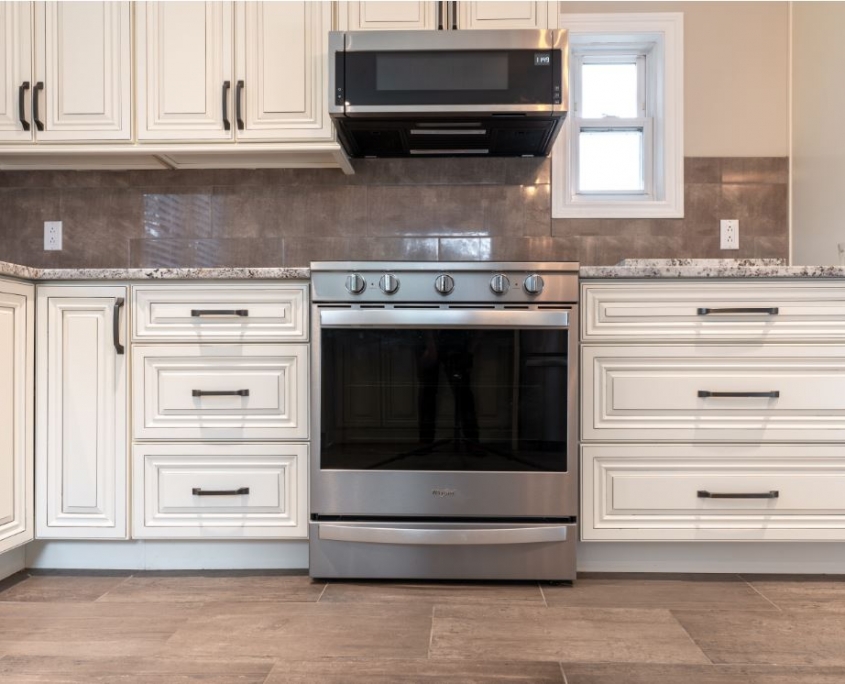 3. How much sunlight does your kitchen get?
All-white cabinets and countertops have a tendency to turn yellow over time when exposed to high amounts of direct sunlight. If not adequately protected, the jaundice-like effect can cause major regret after only a few years.
Before committing to an all-white scheme, try to take note of your kitchen and the cycle of natural light it receives every day. This will help you figure out which areas of the room could potentially be harmed. Installing curtains and shades can be a lifesaver in this situation, and if you are still unsure, don't be afraid to bring it up with your contractor or interior designer.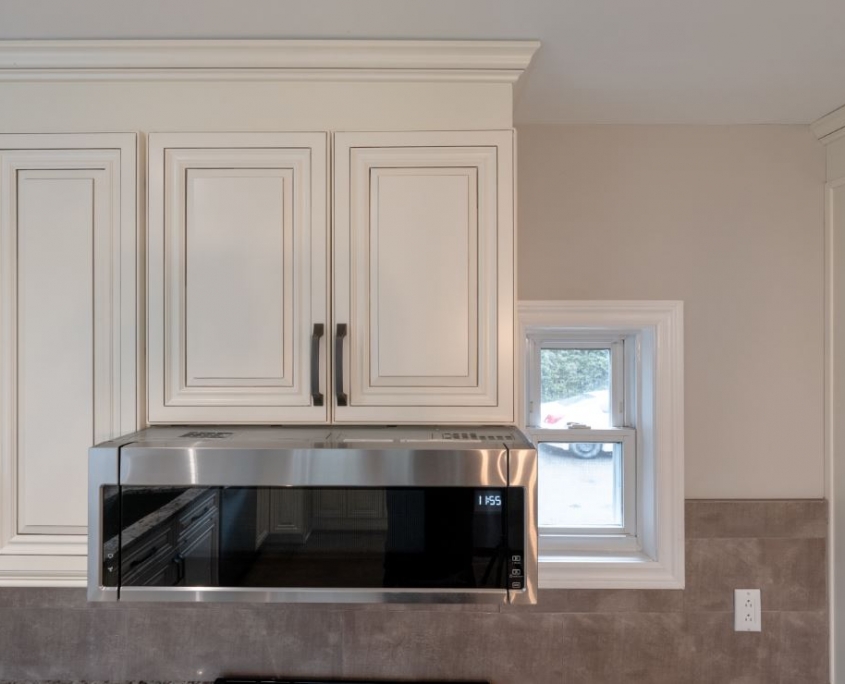 4. How often do you really want to clean?
You may be willing to commit to a rigorous cleaning schedule around the clock now, but are you really going to stick to it in the future? All-white cabinets and countertops are the most high-maintenance option, and there's no getting around that. Darker surfaces won't show every crack and smudge, but lighter options will.
In addition to wiping down the counters regularly, you will also need to dust more than once a week, continuously wipe off fingerprint smudges, and swab up grease and grime as soon as it accumulates. You'll also want to use an exhaust hood each time you cook, as it helps to eliminate airborne particles from attaching and soiling the cabinets.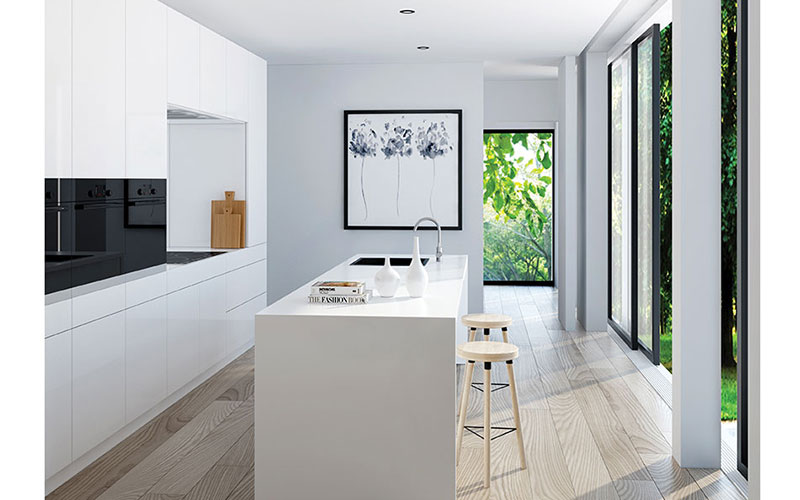 5. Are you invested long term?
At the end of the day, in order to pursue this popular trend, you need to be honest with yourself. It's a big commitment of not only your money but your time, and your list of chores is sure to increase. Will you still be happy with the countertops in five years? Thinking long-term before taking the leap will be the smartest decision you make.
But while an all-white kitchen can be a serious commitment, it's more than doable to maintain one. Still ready to dive in head-first to this gorgeous trend? Go for it! And let us be the first to say, we wish you many happy years enjoying the all-white kitchen of your dreams.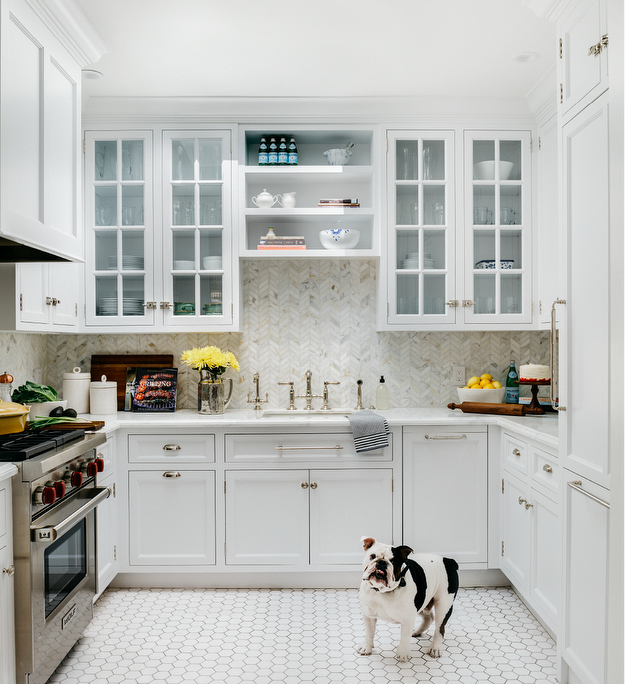 With the many benefits of updating your kitchen, we encourage you to contact us to speak with our KSI kitchen experts.
We are offering free consultation for your plan and budget control. We can sit down with you to discuss your vision for your kitchen.
Whether you're looking to make the necessary updates to increase the marketability of your home, improve the functionality of the room, or create more storage space to help with organization, we can help you create the kitchen of your dreams.
The best A to Z kitchen renovation turnkey services in the Greater Montreal Area.
SHARE KSI CUISINE SOLUTIONS WITH FRIENDS