Millions of people each year tackle home renovations to make their houses more closely suit their lifestyles and tastes. That said, the kitchen tends to be one of the most difficult rooms to redesign because it's such a vital part of the home.
Moreover, remodeling the kitchen can be incredibly stressful, because with it comes the pressure to do it right the first time – a kitchen remodel is not something a homeowner wants to go through twice in short succession.
Cabinets are particularly important in the overall design and are a massive component of the kitchen renovation. If you're worried about getting it right, we have a few tips to ensure you select the perfect cabinets, helping to evolve your kitchen to a new level.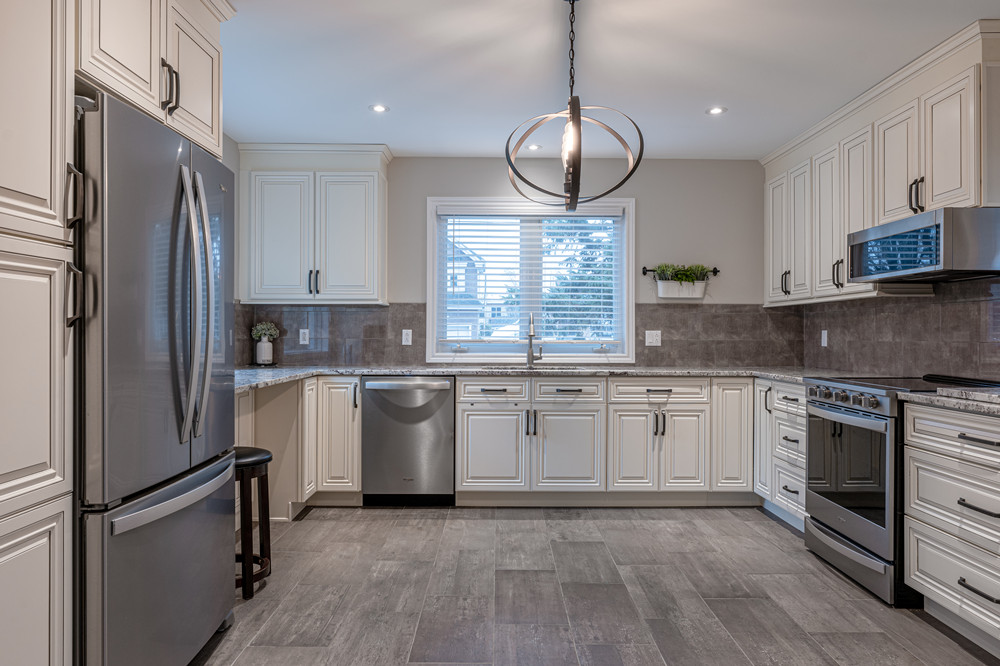 Certified Brands Are Key
A good starting recommendation is to find a certified cabinet brand for your kitchen. Obviously choosing something legitimate over a knock off is always preferable, especially since certified cabinets are tested against high temperatures, regular kitchen wear and tear, and several types of liquid damages. These cabinets can last through years of common use without losing aesthetic or structural integrity.
Know your Cabinet Terminology
An overlooked advantage would be to familiarize yourself with cabinetry industry jargon. Knowing the difference between stock cabinets and semi-custom cabinets is crucial for your kitchen renovation. Stock cabinets are most favored due to their being cost-efficient, arriving quickly due to their being ready-made, and having ever-expanding accessory options. On the other hand, semi-custom models provide a greater lineup of sizes, finishes, and designs to choose from. Custom cabinets are, understandably, the most expensive, and take the longest to arrive due to construction times, but will be tailor-made to fit your space and style.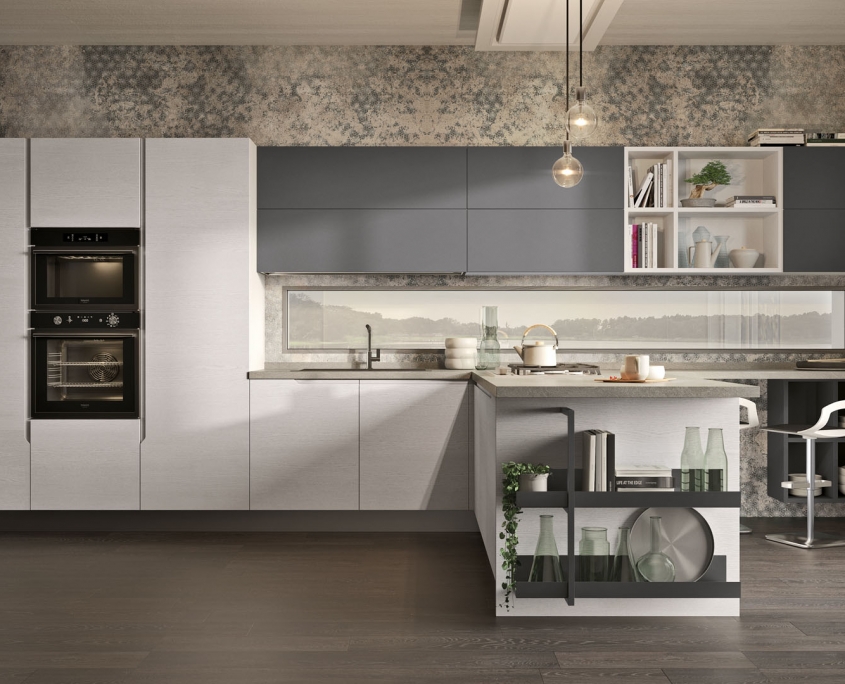 Optimize Cabinet Storage
With many kitchens having limited space, it's highly recommended to you optimize your cabinet's storage. Using pull-out or rotating shelves options make your cabinets more useful, providing full accessibility to items stored at the back of the cabinet, while also organizing your items and looking aesthetically pleasing.
Pick the Right Aesthetic
Honing in on a flawless design for your kitchen is a coveted goal for anyone with kitchen renovation plans. That's why it's important to understand the elements of design themselves.
Lighter colors and woods offer a bright atmosphere and open the room immeasurably, whereas dark, rich colors and woods create a more sophisticated and modern space. If you're looking to break up the bulky look of a large bank of cabinets, consider exploring glass front cabinet doors, which work well with both light and darkly hued cabinets.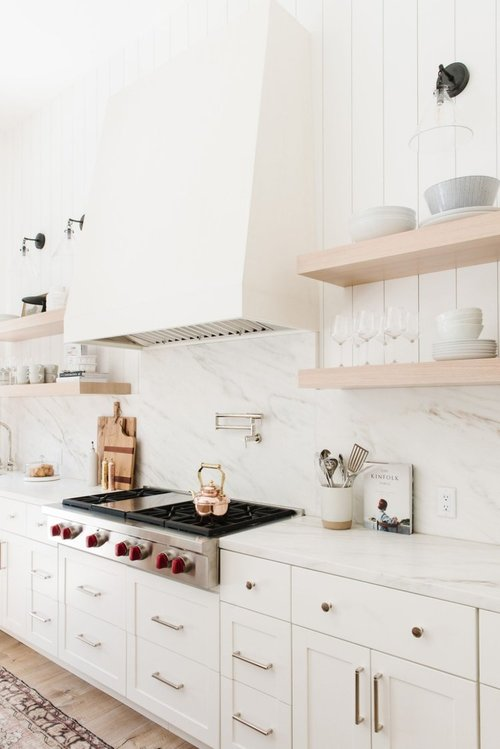 Be Prepared for the Future
The soundest piece of advice is to prepare yourself for any emergency. Knowing that a time will come when all things are in need of fixing, excellent anticipatory action is to acquire a repair kit for your new cabinets while dealing with your cabinet supplier. It will include multiple tools to aid in mending any minor scratches, or damages. Purchasing additional hinges are also a good rule of thumb as having extra on hand can be helpful in a stitch. Lastly, before you finish up with your supplier, be sure to visually confirm the sizing of all your cabinets to eliminate the possibility of beginning the installation process, only to find your new units are the incorrect size.
Donate your Old Cabinets Rather than Throwing Them Away
There are a number of programs that will accept your old gently-used cabinets and kitchen furnishings for resale. Donating your cabinets rather than disposing of them is a great way to recycle effectively. Many of these charitable organizations will come to your home and pick up your donation, which eases disposal methods significantly. Just be sure to take care when dismantling your cabinets.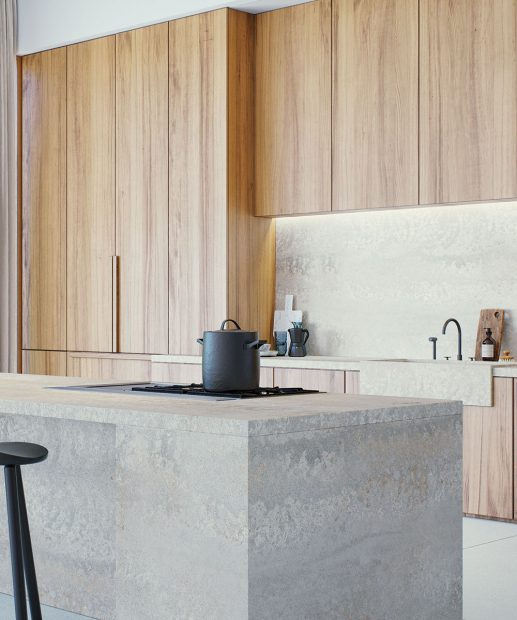 With the many benefits of updating your kitchen, we encourage you to contact us to speak with our KSI kitchen experts.
We are offering free consultation for your plan and budget control. We can sit down with you to discuss your vision for your kitchen.
Whether you're looking to make the necessary updates to increase the marketability of your home, increase the functionality of the room, or create more storage space to help with organization, we can help you create the kitchen of your dreams.
The best A to Z kitchen renovation turnkey services in the Greater Montreal Area.
SHARE KSI CUISINE SOLUTIONS WITH FRIENDS