Eating and the preparation of food is an everyday routine. The places we are dinning can be very nurturing and uplifting about a nature-inspired green colour kitchen.
Green kitchens remind us of the great outdoors, taking us on a refreshing adventure even when we're fastened indoors. These designs show different ways to achieve this look via kitchen cabinets and shades of kitchen paint. Whether it's bright lime, cool mint, olive or sage you prefer, this collection has something to suit all green decor desires.
Outdoor Feel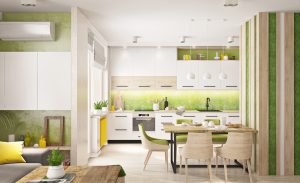 This kitchen theme is like a Springtime nature walk, where dappled sunlight sparkles over dewdrop bejewelled grass. White kitchen cabinets against green walls help a scheme look crisp and airy. Light wood grain adds to the fresh outdoors feel.
Open Kitchen Shelving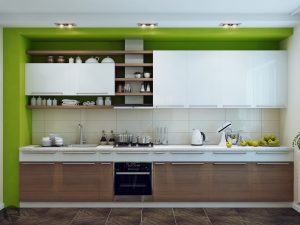 A darker wood tone underlines this white and lime green kitchen. The highly saturated lime shade is used on only a small soffit and behind open kitchen shelving so that the hue doesn't become too overwhelming.
Minimalist Kitchen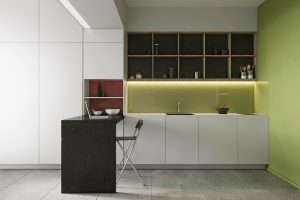 This minimalist kitchen is a good example of how a tiny area of red can achieve high contrast with olive green kitchen walls.
Bold Scheme with Simple Hanging Lights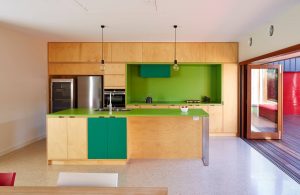 Keep pendant lights simple so as not to overcomplicate a bold scheme. This green bar and backsplash stand out against honey coloured wood. On the front of the central island, a couple of darker green painted cabinets match the extractor fan unit behind.
Glossy Modern Lime Kitchen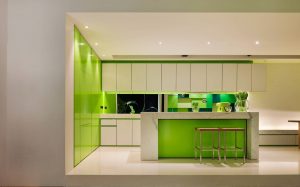 Lime green décor suits a glossy modern kitchen, where spotlights can play over high colour surfaces.
Rustic Contemporary Kitchen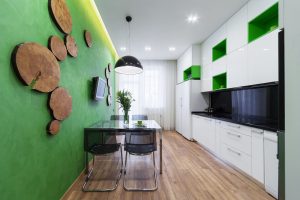 Wooden wall décor adds an earthy rustic side to an otherwise clean and contemporary composition.
Darker Notes VS Bright Ones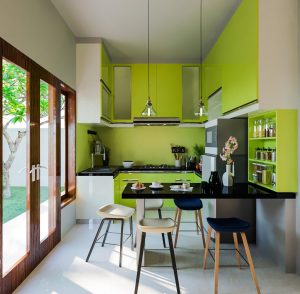 Darker notes give bright schemes more weight and depth, like the black countertop and breakfast bar that cuts across these light kitchen cabinets.
Vibrant All Lime
You can quite easily add a splash of colour to an existing kitchen installation by adding a bright new backsplash. A pendant light in a matching shade would work wonders in uniting an attached dining space too.
An Entire Green Wall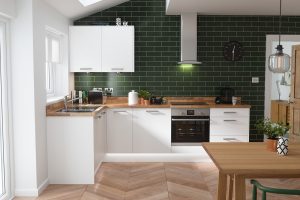 Consider expanding your tiled area to create an entire feature wall from floor to ceiling, like this tiled backsplash wall.
Special Mint Green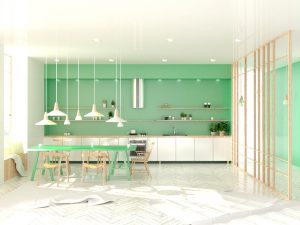 Paint your dining table to match your décor. This open-plan space sees mint green wall paint spill out into the hallway décor too.
Grey and Green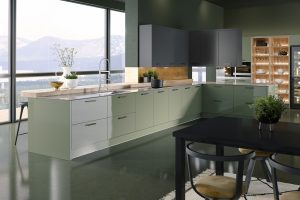 Grey and green kitchen cabinet combinations make for a sophisticated scheme.
Lime kitchen with free wall art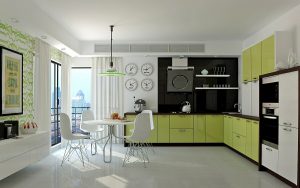 Lime green kitchen decorations can come in the form of zany wallpaper and typographical wall art.
Play Quirky with a Garden Hammock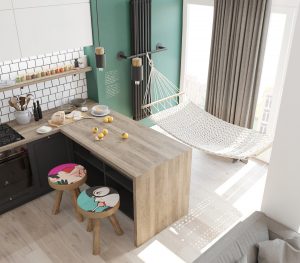 Looking for something a bit quirky? The link with the great outdoors is taken one step further here, with the introduction of a garden hammock in the kitchen!
Highlighted Lights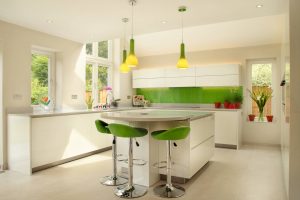 These kitchen pendant lights look plump and ready for the chopping board.
Simple Green Blinds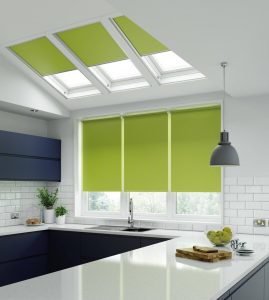 Blinds are the main play here. Another simple fruit bowl adds an effortless accent to this blue and green kitchen.
Big Green Curtains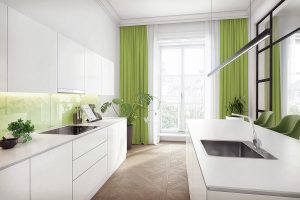 Again green window treatment hogs the limelight in this kitchen. Indoor plants greenly feather the edges of monochrome modern units, like these crisp white cabinets beneath a black linear suspension light.
With the many benefits of updating your kitchen, we encourage you to contact us to speak with our KSI kitchen experts.
We are offering a free consultation for your plan and budget control. We can sit down with you to discuss your vision for your kitchen.
Whether you're looking to make the necessary updates to increase the marketability of your home, increase the functionality of the room, or create more storage space to help with organization, we can help you create the kitchen of your dreams.
The best A to Z kitchen renovation turnkey services in the Greater Montreal Area.
SHARE KSI CUISINE SOLUTIONS WITH FRIENDS