A Few Tips to Make Your Kitchen Appear More Spacious. Nowadays, people are getting accustomed to living within a small space and this trend is slowly increasing. While the micro-lifestyle may be a little odd for people who have been living in traditional big homes with wide-open spaces, however, now it is becoming popular.
If you are also thinking of downsized living, or you have very small space at home and you want to accommodate your kitchen design then in this article we have provided a few smart ideas that you can implement.
Often in such kinds of homes, the kitchen size will be quite small. Therefore, you can implement the following few ideas.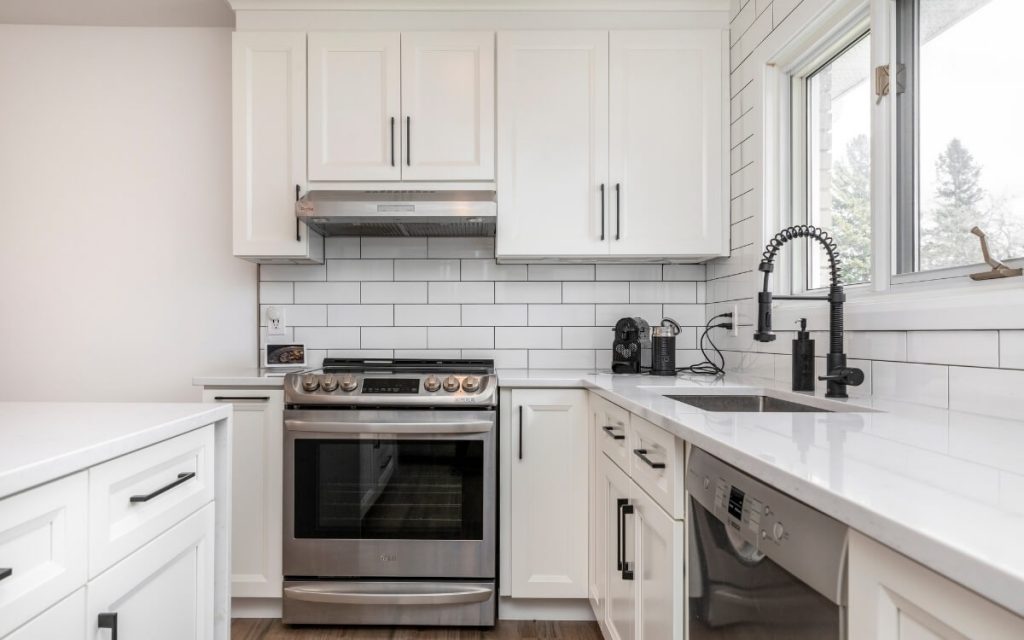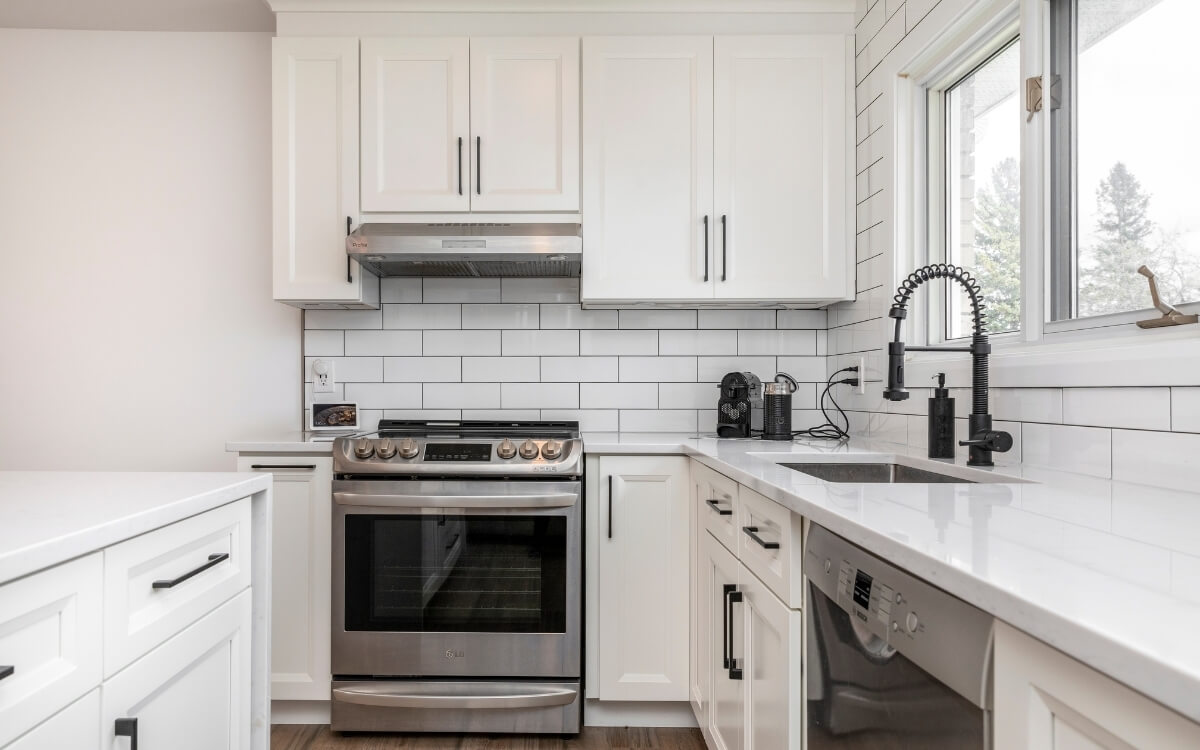 Connect your kitchen to your dining room
Mostly for many houses, there is a divider between your kitchen area and dining room. Therefore, if your kitchen size is quite small then you can remove the barrier between your dining space and the kitchen.
This will easily create the impression that you have a larger kitchen, when in fact your kitchen size is the same but dining space has also been included within the kitchen space.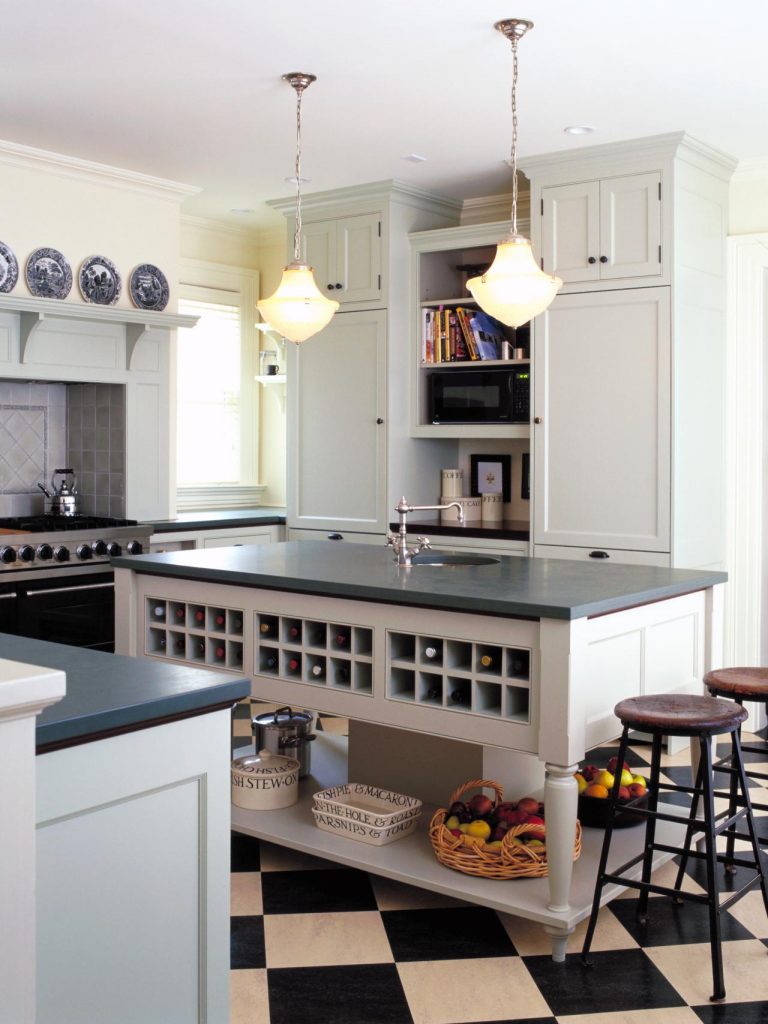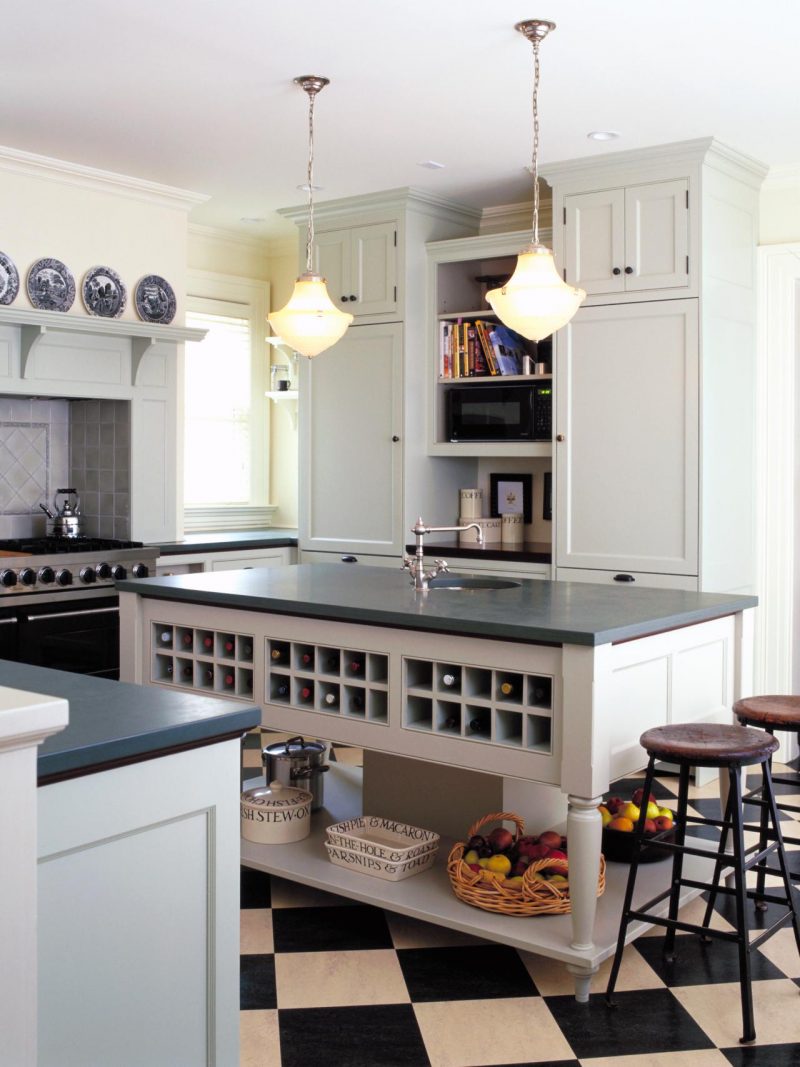 Go vertical for your kitchen cabinets
Rather than consuming the horizontal space of your kitchen do a little kitchen renovation so that you expand vertically.
Better consider for overhead or having ceiling kitchen cabinets. This can be one of your best kitchen ideas for your storage, especially if you have got a limitation in terms of enough space.
So, make maximum utilization of your area above the kitchen work surfaces. You can put several very functional pull-down types of cabinets that you can find on the market.
Unclutter the kitchen counters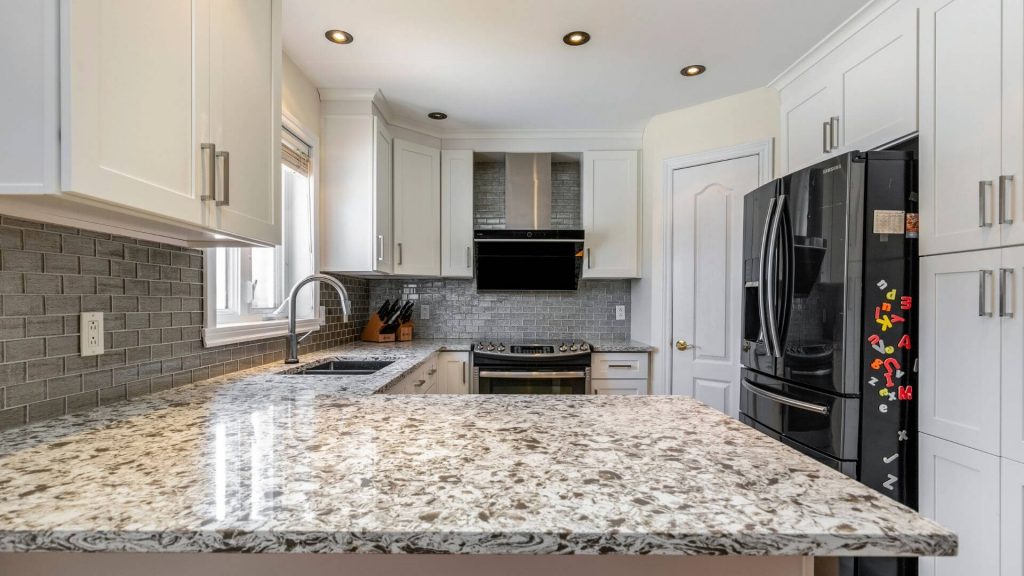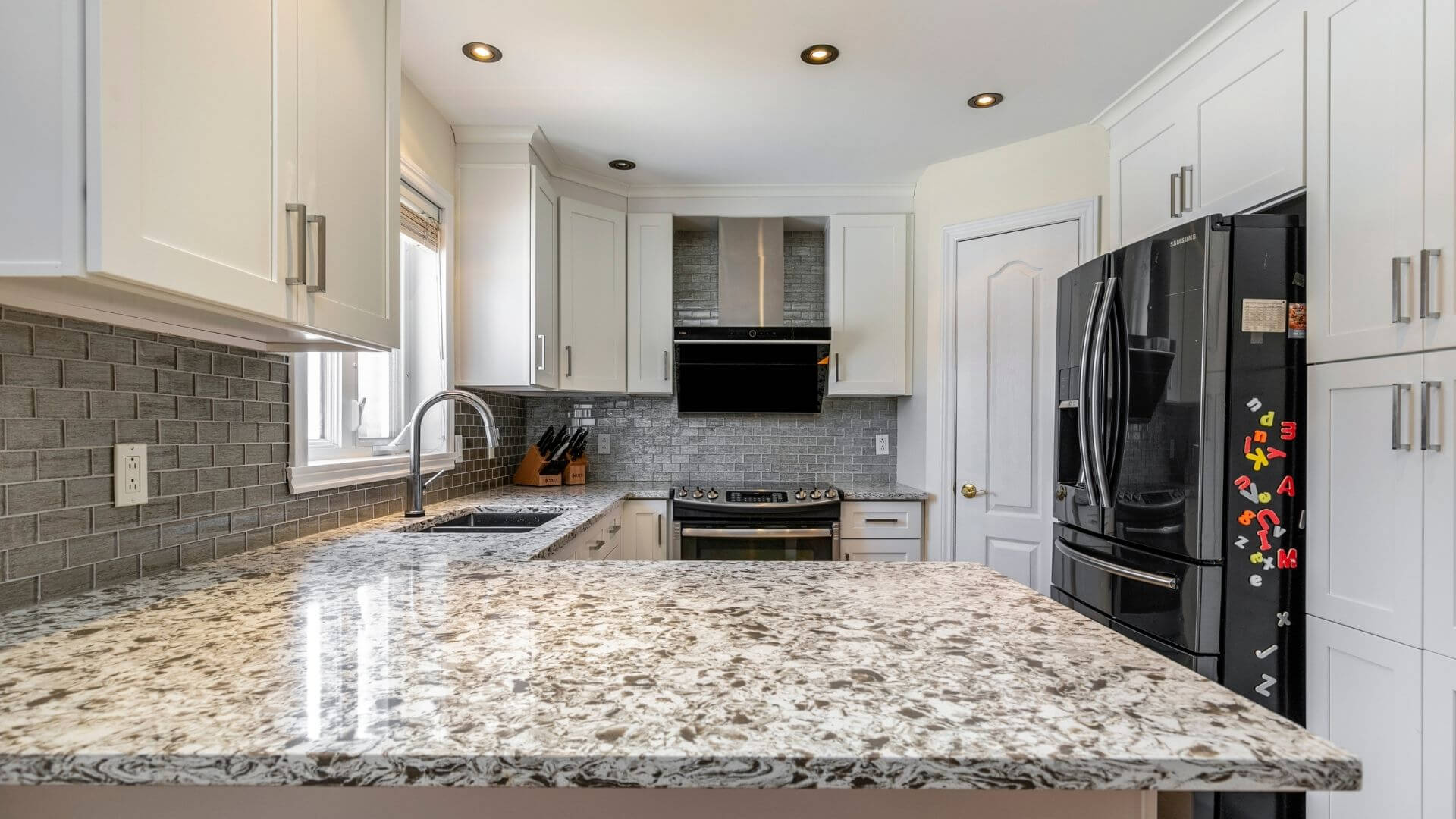 Another helpful tip to offer you the more space appearance will be to keep a few items on your kitchen countertops as possible. Cluttered spaces will automatically offer the impression that your space is too limited.
People think that you have insufficient storage capacity so better to keep all your stuff somewhere else. Make sure that all the items lying on your countertop should be only those that you will use very frequently, and then tuck the rest of the items out of sight.
Improve your lighting
Though this will not help in increasing your kitchen space but can offer you the illusion that you have plenty of space in your kitchen. Having a good and strong light will also help you to illuminate even your dark corners, and as a result, your kitchen will look more spacious than before.
Foldable kitchen design
You can contact any kitchen company that may be designing a folding type of kitchen which has also become quite a popular concept to maximize the kitchen space.
You can get a fully functioning kitchen, which can conveniently fold up and turn into a stylish-looking box, which can be easily kept in the corner when not in use.
You can find a kitchen contractor in your area that can help you to implement such ideas for your kitchen.
With the many benefits of updating your kitchen, we encourage you to contact us to speak with our KSI kitchen experts.
We are offering a free consultation for your plan and budget control. We can sit down with you to discuss your vision for your kitchen.
Whether you're looking to make the necessary updates to increase the marketability of your home, increase the functionality of the room, or create more storage space to help with organization, we can help you create the kitchen of your dreams.