3 Simple Ways to Give Your Kitchen a Makeover. If you are someone who spends lots of time in the kitchen, you want it to be in tip-top shape. Whether you've moved into a new home that needs some sprucing or you simply want to update your current digs, here are 3 simple ways to easily create the cooking space of your dreams.
Update Your Appliances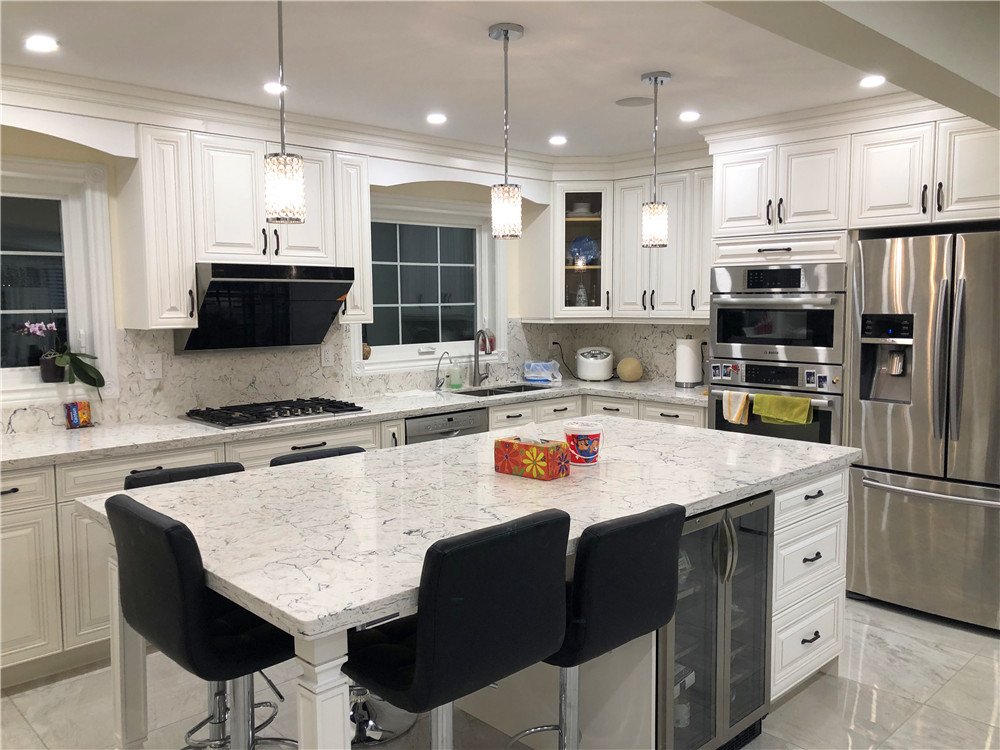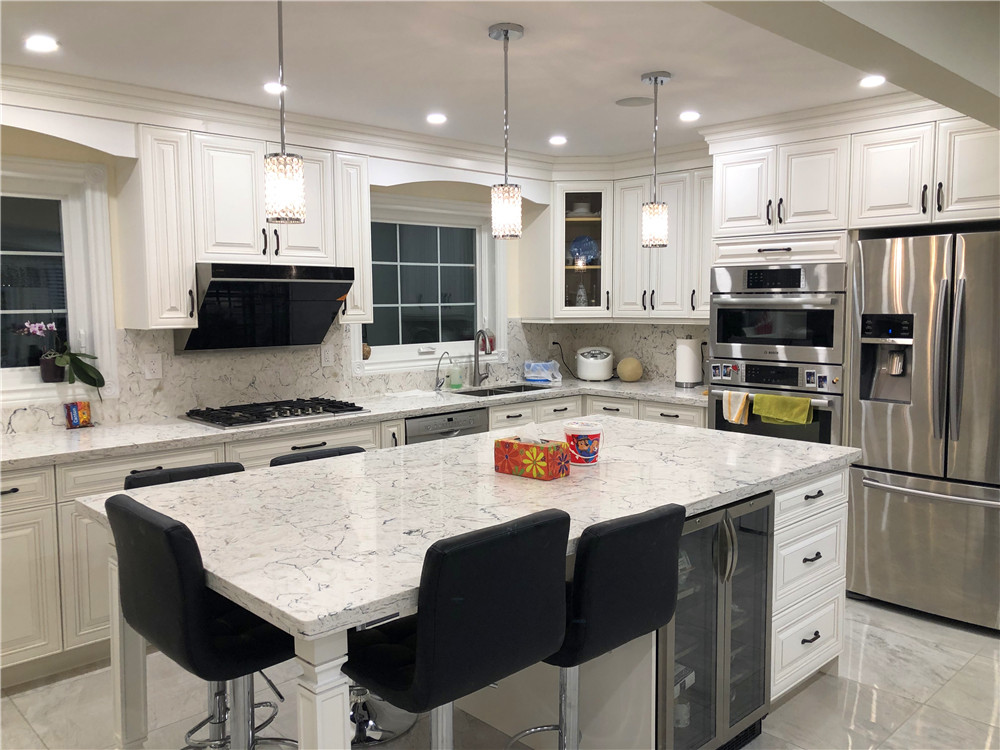 There are several simple ways to give your kitchen a makeover. Perhaps your fridge doesn't match your other appliances or your dishwasher could use an update. It is amazing just how simply updating your appliances can change the entire look and feel of your kitchen. Choose matching exteriors, like the popular stainless steel, to give your kitchen a refreshed and classic vibe.
Clean Up Old Cabinets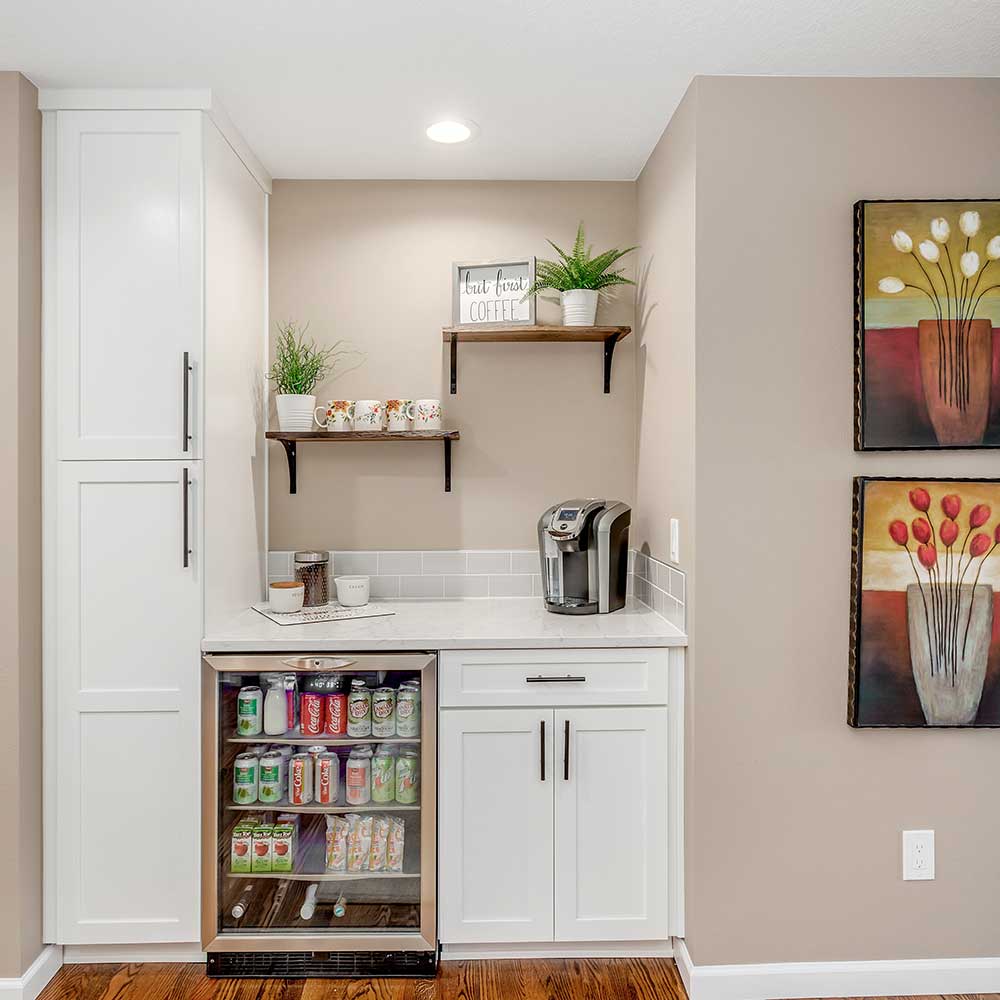 If your budget is not exceptionally high, you can still do simple things like adding new hardware to your old cabinets or adding a fresh coat of paint. Drawer pulls come in all shapes and sizes, and simply going from a knob to a flat bar may be all you need to enhance your kitchen. If you have dark cabinets, paint them white-you will be amazed by just how different this can make your room look.
Your cabinet handles and drawer pulls may seem insignificant, but they make a big impact on your kitchen's appearance and style. With your new hardware, a few tools and a bit of time, you'll add personality and style to your kitchen. The average kitchen has 40 drawer pulls or knobs, so browse your local big box store for an affordable set of hardware.
A coat or two of paint or stain allows you to update your cabinets on a budget. Refinish all the cabinets in the kitchen with a kit, or focus only on the doors, trim, or shelves to cut costs. For best results and to maximize your time and money, spend adequate time on prep and follow these tips:
Thoroughly clean each surface.
Fill in nicks or holes with wood putty.
Sand the surfaces between paint or stain layers.
Allow the paint to dry completely.
Customize Your Storage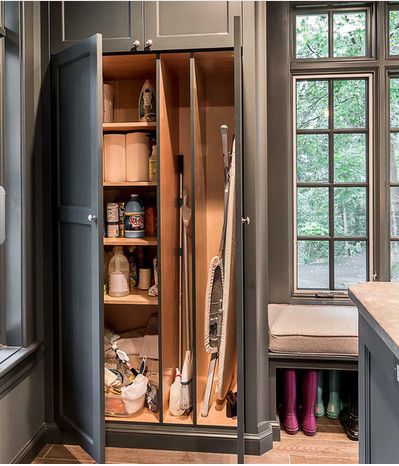 If you currently have all of your cooking supplies thrown messily in cabinets and drawers, it is time to invest in some helpful storage solutions. Purchase cabinet organizers, such as tiered shelving systems, so you can store everything neatly and never have any trouble finding what you need. Buy a spice rack so you can organize your spices, and also consider acquiring multiple utensil holders so you can keep your daily-use utensils separate from things that you don't use as frequently.
When it comes to redoing your kitchen, the sky is the limit in terms of budget and ideas. Follow these easy tips and you'll enjoy your home even more than you already do.
Customize your kitchen and maximize its space when you transform an empty wall, cluttered drawer, or unused cabinet into storage for pantry items, cookbooks, or pans. The cost of this kitchen improvement depends on the size, type, and finish of the shelving units, single shelves, pull-out trays, lazy Susans, and other storage options you choose.
With the many benefits of updating your kitchen, we encourage you to contact us to speak with our KSI kitchen experts.
We are offering a free consultation for your plan and budget control. We can sit down with you to discuss your vision for your kitchen.
Whether you're looking to make the necessary updates to increase the marketability of your home, increase the functionality of the room, or create more storage space to help with organization, we can help you create the kitchen of your dreams.
The best A to Z kitchen renovation turnkey services in the Greater Montreal Area.
SHARE KSI CUISINE SOLUTIONS WITH FRIENDS