A basic smoothie is a healthy snack, but the right add-ins can make any smoothie recipe a nutritional powerhouse. Here's what to put in smoothies to add flavour and nutrition, too. So here are the tips we recommend to elevate your favourite smoothie recipes with these 10 healthy smoothie add-ins.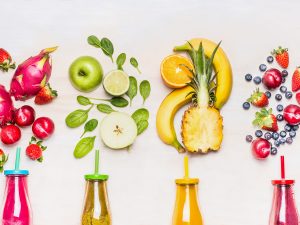 Cocoa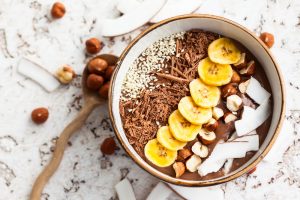 A chocolate milkshake might not be the healthiest breakfast pick, but for those mornings when you need some comfort food, try adding cocoa powder or ground cocoa nibs to your smoothie recipe for a healthy pick-me-up.
Cocoa blends well with almond butter, banana and coffee for a healthier take on a mochaccino, or pick your favourite chocolate-friendly fruit-try raspberries or orange-for a lighter blend.
Spinach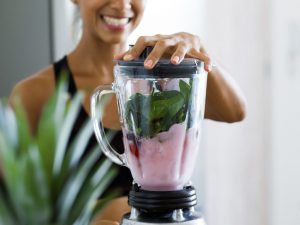 Don't be afraid of adding spinach in your smoothie. The truth is, a standard blender just chops the spinach into tiny pieces within the smoothie and you can't even taste it. Try starting with about a cup of fresh baby spinach leaves in a smoothie for two and work your way up from there. And just think of how good you'll feel knowing you've gotten in a serving or two of green vegetables for breakfast.
Ginger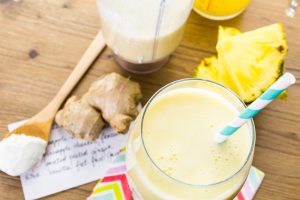 Fresh ginger makes a flavourful and warming addition to smoothies, perfect for cooler mornings. (Plus, you can't beat the health benefits!) Depending on your preferences, try adding about a teaspoon of grated fresh ginger per serving of smoothie. It blends well with pears and strawberries.
Protein powder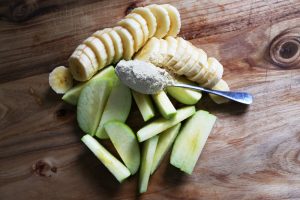 To make your smoothie more filling and increase your protein intake, try adding a scoop of protein powder. They're available flavoured or plain, with protein bases including whey, soy and hemp.
Bee pollen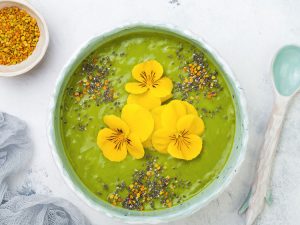 Bee pollen is one of the most nutrient-dense foods on the planet. You'd be surprised by how much protein is in it – making it the perfect smoothie booster.
Acai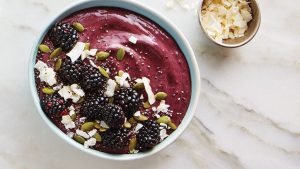 Acai berry is one that's a delight to eat—sweet-meets-tart with a flavour somewhere between blackberry and dark chocolate. Acai is known for its high level of antioxidants (which help fight damage to cells caused by external stressors like UV radiation and pollution), fibre, healthy fats and calcium, plus it's low in calories. Add it to your smoothies in liquid or powder form.
Nut butters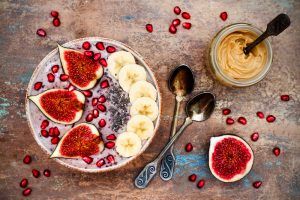 To make smoothies more filling and creamier and add flavour, too, add a tablespoon of your favourite nut butter. Peanut butter goes well with frozen grapes or raspberries, almond butter with cranberries or blueberries, and cashew butter has such a mild taste it goes well with just about anything. Just make sure to choose natural nut butters with no added sugar, salt or oils-they might cost a bit more, but they're the most nutritious, too.
Flaxseeds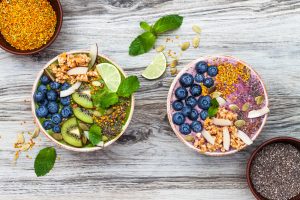 Flaxseeds will add healthy fats and fibre to your smoothie-two things just about all of us need more of. But do make sure to grind them first, either in a blender or coffee grinder, so that your body can digest them. Another, trendier option is to add chia seeds, which are high in omega-3 fatty acids and contain antioxidants.
Cinnamon
Cinnamon is pretty much a superfood. Its health benefits range from reducing inflammation and lowering cholesterol to fighting acne and freshening your breath.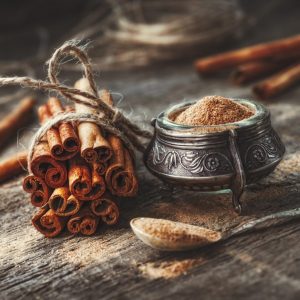 Collagen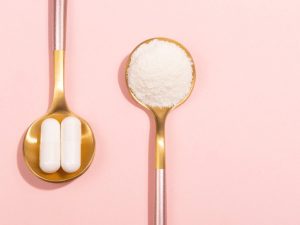 Collagen, the single most common protein in animals, is best known for giving structure and shape to the skin—through it's also present in bones, muscles and connective tissues. As we age or are subjected to external aggressors like UV radiation, pollution and poor diet, collagen starts to break down. "Supplementing with collagen has research-proven benefits for skin including improved hydration," says Joy McCarthy, a certified holistic nutritionist and Genuine Health spokesperson. "There are also benefits for joint health, cardiovascular function, bone mineral density and overall well-being."
The best A to Z kitchen renovation turnkey services in the Greater Montreal Area.
SHARE KSI CUISINE SOLUTIONS WITH FRIENDS