You Don't Want to Miss These 12 Stylish Kitchen Trends in 2023
The kitchen is the heart of the home, and it's no wonder that homeowners are always looking for ways to keep it stylish and up-to-date. With each new year comes new kitchen trends, and 2023 is no different. In this blog post, we'll explore 12 stylish kitchen trends that are sure to be popular in 2023.
12 Stylish Kitchen Trends 2023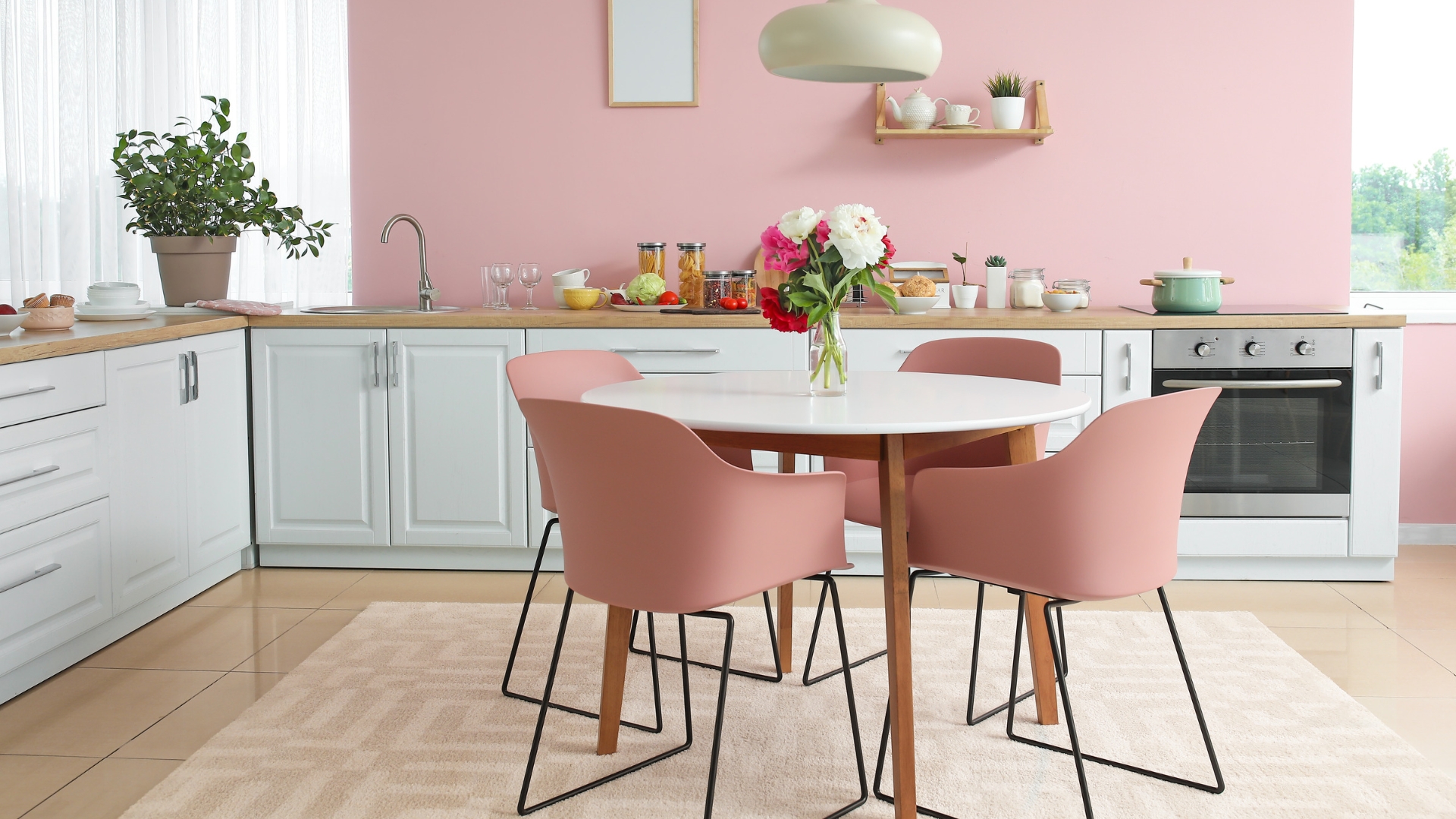 Mixing and Matching Materials
Multi-material kitchens are the top kitchen trends for 2023. Two-tone wood kitchens are already popular, but it's not just the contrast that makes them appealing. Kitchen remodel ideas for 2023 predict an increase in using different materials in kitchen designs. This means wood, stone, ceramics, and other new and upcoming mediums will all have their place in creating unique and visually stunning spaces. With a variety of materials to choose from, homeowners can mix and match to achieve a personalized look that reflects their style and taste while staying on top of the latest kitchen trends.
Light-filled Kitchen Trends
In 2023, light-filled kitchens are set to dominate the scene. Homeowners are increasingly opting for brighter and airier spaces, regardless of the specific design or style they choose. While maximizing natural light has been a popular trend in kitchen design for some time now, this year takes it a step further. Expect to see larger windows, lighter color palettes, and reflective matte finishes that will enhance the glow even more. These elements will work together to create a welcoming, sun-drenched space that will be a hallmark of kitchen trends in 2023.
Family-friendly Kitchen Design
Residential kitchen designs will prioritize comfortable and cozy spaces with ample seating for families in 2023. However, achieving this balance between comfort and style is crucial for creating family-friendly spaces that will stand the test of time. And it's not just humans who get a spot at the table – four-legged family members are also getting their own designated areas in the kitchen. Improved kitchen islands now come equipped with neatly built-in pet-feeding stations that can either be fitted to a kitchen island or incorporated into a side cabinet. This thoughtful addition ensures that the whole family can gather together and enjoy mealtime in a comfortable and stylish space, a key element of kitchen trends in 2023.
Small-Scale Bespoke Kitchen Ideas for Short-Term Rentals
In 2023, short-term rentals are receiving a luxury upgrade, particularly for those seeking quick getaways. Creating a small, personalized interior can significantly enhance the appeal of your vacation rental, while also making it easier to adhere to a kitchen remodel guide. By focusing on a specific corner of the kitchen and incorporating statement finishes, such as bold cabinet colors or eye-catching countertops, you can achieve a luxurious and high-end feel in even the smallest of spaces. These small-scale, bespoke kitchen ideas will be a kitchen trend to watch in 2023 for those looking to elevate their short-term rental game.
Embracing Organic and Eco-Friendly Green Kitchen Design
Kitchen trends 2023 is all about embracing organic and eco-friendly green design. Plastic, unless it can be properly recycled, is being phased out in favor of natural, sustainably sourced materials. With a growing understanding of the environmental impact of design, the green movement is sure to stay and gain even more momentum in the coming years. To align with this trend, homeowners should choose ethically sourced and eco-friendly materials in their kitchen designs for 2023 and beyond. This approach will not only benefit the planet but also create a warm and inviting space that promotes health and well-being.
Maximizing Space Kitchen
As we move into 2023, kitchen trends are focusing on maximizing compact interiors. With highly populated metropolises always in need of space-saving and innovative designs, stowaway kitchens have become increasingly popular in tight spaces. This allows a room to have more than one function and offers a practical solution to limited space. If you're considering a renovation, it's worth exploring some up-and-coming space-smart alternatives that combine functionality and style to make the most of limited space.
Bringing Back the Classics
To stay current with the kitchen trends of 2023, it's important to make the most of what you have. Gut renovations are not necessarily key to your kitchen revamp in the next few years, as some styles, like cottage design, are making a comeback. This means that you can simply modernize other details and still be on trend. Lighting, tilework, and cabinets always have great potential to update the interior and keep your kitchen looking fresh and fashionable in 2023.
Personalizing Your Kitchen with Striking Stone Accents
Looking ahead to kitchen trends 2023, it's clear that personalization is a top priority in kitchen design and countertop selection. From the cabinets to the wall color, homeowners are seeking unique ways to add character to their space, and stone surfaces offer an excellent opportunity to do just that. While there are always new materials and styles emerging, the trend for 2023 is leaning toward calm and neutral designs with subtle accents of interest. For a striking detail, consider deeply veined countertops to elevate the look of your kitchen in the year ahead.
Purchasing an Ex-Showroom Kitchen
In the context of 2023 kitchen trends, buying a second-hand kitchen is becoming an increasingly popular choice. Thanks to ex-showroom designs, you can purchase a complete kitchen that is not only cost-effective but also on the cutting edge of what's currently trending. Opting for a second-hand kitchen is an environmentally friendly and financially sound decision, as it allows you to reuse products while minimizing your impact on the planet. So, if you're looking to update your kitchen with the latest trends in a sustainable way, purchasing a second-hand kitchen is definitely worth considering.
Non-Toxic Surfaces and Top Hardware Ideas
As we look ahead to kitchen trends in 2023, it's clear that non-toxic surfaces will be imperative to creating a healthy environment. Countertops made from solid natural stone, marble, wood, and metals offer not only safety benefits but also the potential to complement the top kitchen hardware trends of the year. By opting for non-toxic materials in your kitchen, you can ensure a healthy space for cooking and food preparation while also keeping up with the latest design trends.
The Top Stainless-Steel Cabinet Trends for Kitchens in 2023
The use of minimal yet welcoming stainless-steel cabinets is set to be one of the most attractive kitchen trends in 2023. With the ability to give the entire kitchen a full-metal treatment, these cabinets come in a range of finishes, including brushed, mirrored, laser-printed, and matte, adding variety to suit a range of interior styles. By incorporating stainless steel cabinets with these different finishes, you can create a modern and sophisticated look that is sure to make a statement in any kitchen.
Matte Black Kitchen Trends in 2023
Looking ahead to kitchen trends in 2023, it's clear that black will be more than just a deep contrasting base or accent shade. With a variety of finishes and materials available in this darkest hue, you can create a layered interior that features black as the primary color. However, it's worth noting that black tends to stand out most when paired with a contrasting color, and fortunately, the trending kitchen paint colors for 2023 will include dozens of attractive black tints. By mixing black with woody tones, you can create a blissful neutral picture that is sure to impress, making this trend a great option for anyone looking to create a modern, sophisticated kitchen design.
With 2023 just around the corner, it's the perfect time to start thinking about how you can incorporate the latest kitchen trends into your home. There are many exciting trends emerging in the world of kitchen design. From the rise of minimalist stainless-steel cabinets to the use of statement stone surfaces and the growing popularity of vintage-inspired tiles, there are plenty of ways to create a stylish and functional kitchen that meets your needs and fits your personal style. By incorporating some of these 12 stylish kitchen trends of 2023 into your design plans, you can create a space that feels modern, welcoming, and timeless. So, whether you're planning a full kitchen renovation or simply looking to update a few key elements, there's never been a better time to explore the latest kitchen trends and start planning your dream kitchen.
With the many benefits of updating your kitchen, we encourage you to contact us to speak with our KSI kitchen experts.
We are offering free consultation for your plan and budget control. We can sit down with you to discuss your vision for your kitchen.
Whether you're looking to make the necessary updates to increase the marketability of your home, increase the functionality of the room, or create more storage space to help with organization, we can help you create the kitchen of your dreams.
The best A to Z kitchen renovation turnkey services in the Greater Montreal Area.
SHARE KSI CUISINE SOLUTIONS WITH FRIENDS