Remodelling Guide with Modern White Kitchen Cabinets. Are you looking for inspiration to remodel your kitchen? Are you considering modern white cabinets to go with the new design? Well, you have already taken the right step ahead.
Undeniably, white kitchen cabinets have been one of the first picks when it comes to the interior decoration of a kitchen.
For ages, white has gained supremacy over other shades of colour and continues to be trendy even today. They are classic to the core and extremely versatile to be used across kitchens of any size or shape.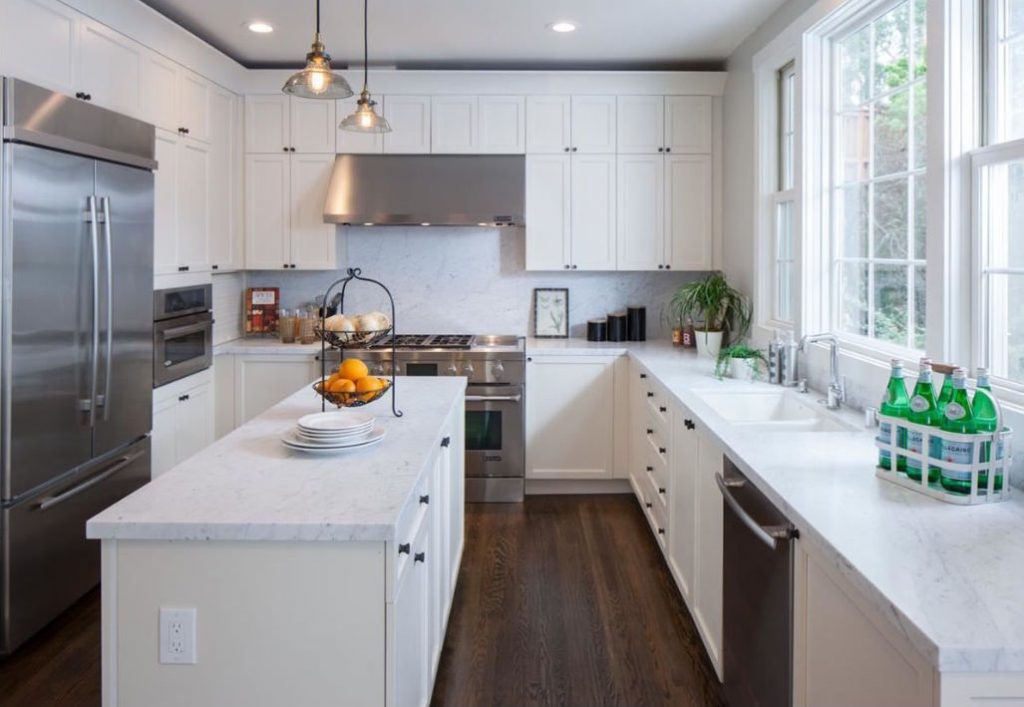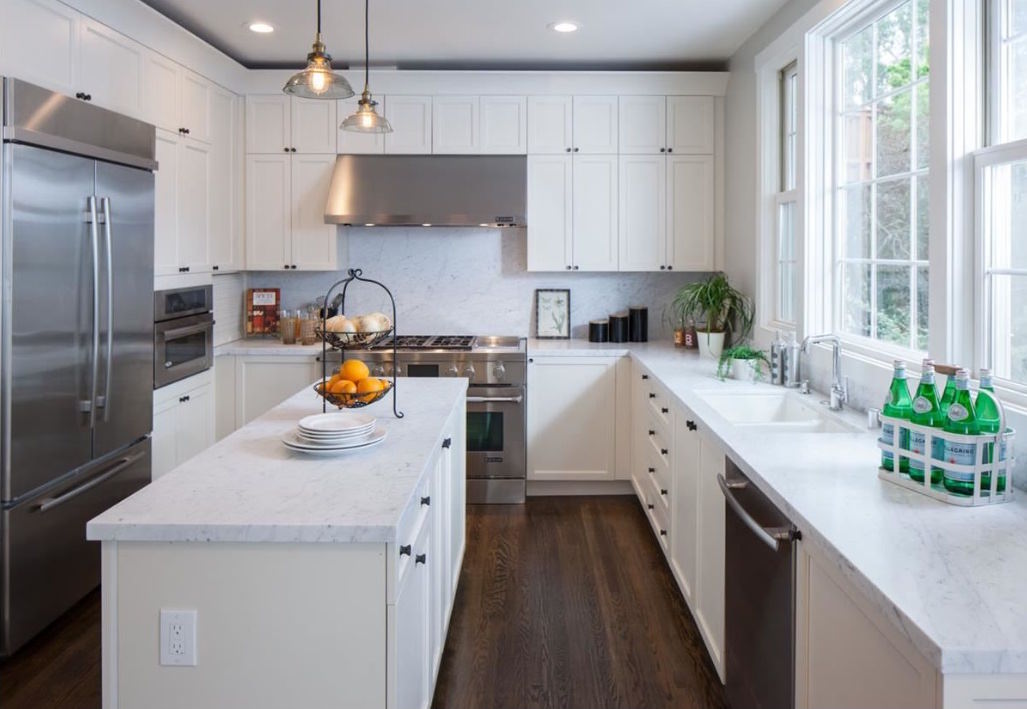 It is this very adaptability that renders them seamless across all culinary spaces adding to their character. Whether you prefer a high gloss design or a country-style kitchen, modern white cabinets appeal to both minimalists at heart and anyone who craves a clutter-free look.
Nevertheless, working to remodel your kitchen with modern white cabinets can be a tad bit tricky, and it all boils down to choosing supporting elements for warmth and style.
This post discusses some of the best ideas to work with modern white kitchen cabinets– colours, choice of cabinetry, tiles, accessories, other supporting elements, and everything else in between.
Texture Play

The love for everything white can be a little boring. At times, choosing to go all white for your kitchen may end up giving the appearance of a clinical room. This is where the textures come into play.
The key to play with textures lay in contrast. A good way to go about it is to work with matte cabinets alongside backsplashes with a shiny appearance. Otherwise, you can pair gloss cabinets in contemporary style with worktops crafted out of industrial stones.
Let There Be Light

Is your kitchen deprived of natural light? Or perhaps the walls are painted in dark shades and shy away from reflecting.
No matter what, such a scenario can be instantly transformed by introducing modern white cabinets. White as a color not only reflects ambient light but also gives the illusion of a wider space.
Besides, one also needs to pick a pale shade for kitchen flooring to make the white cabinetry stand out. To add more character to space, you might as well bring in some pendant lights and invest in a clean, non-accentuated countertop.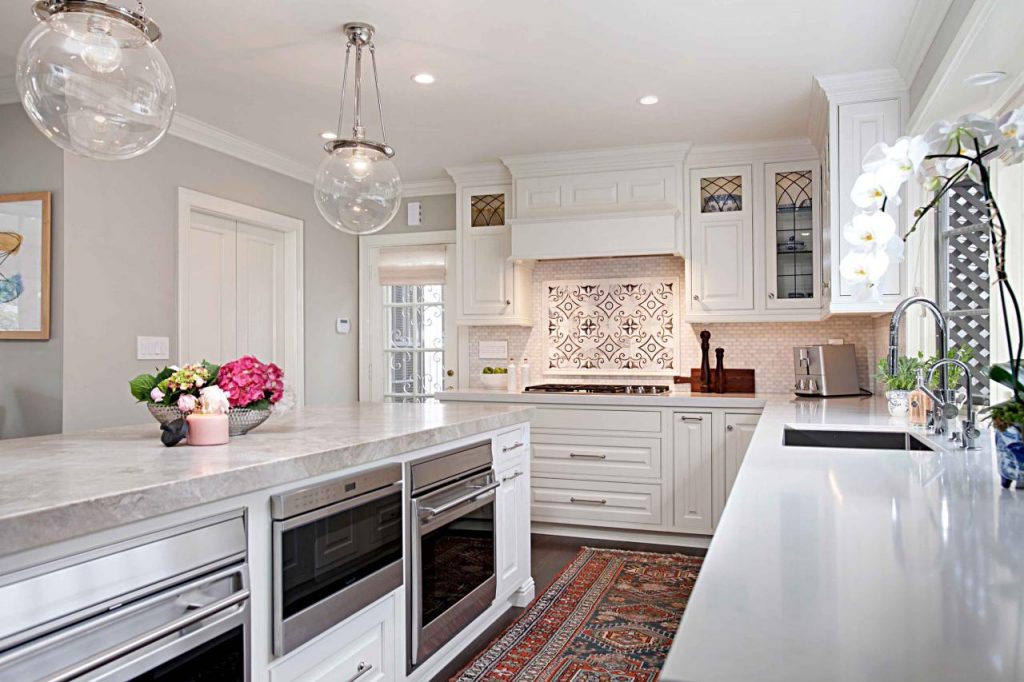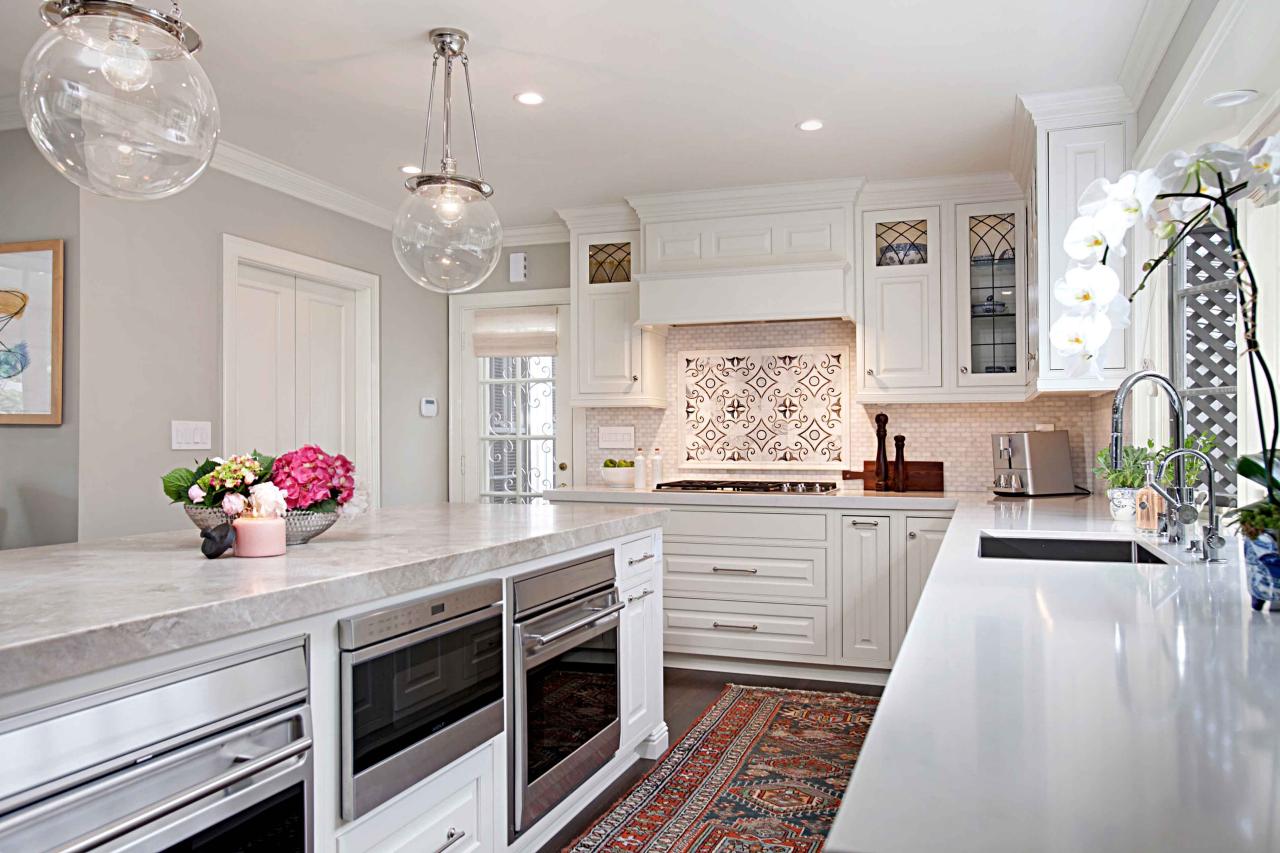 The Magic of Tiles

When it comes to kitchen remodeling, the concept of contrast can't be stressed enough. Creating the right contrast is an element of art, and when done right, it brings character and vitality to just about any space.
For kitchens, the idea of contrast can be touched upon gracefully using artisanal tiles, handle-free units, and ceramics to your advantage. With a modern door to supplant the use of such elements, your kitchen area is sure to elevate itself beyond your expectations.
When looking to add a dash of colour to an all-white kitchen area, tiles in geometric motifs or patterns can be used to create an array of designs. For complementary tones, all you need to do is to add crockeries in an open-shelf display.
Furthermore, to add a link between the contrasting elements, you can consider incorporating a marble countertop.
Because Wood is Always Good

When craving for a sleek and minimalist appearance using modern white cabinets, timber has a significant role to play. Shades like pale oak for wooden furniture and white worktops carry an inherent charm to cozy up the entire setting.
Working With Dual Tones

Kitchens that exhibit dual tones like white and beige depict an integral symmetry at work. Sure, white and beige, when looked at individually can be boring color choices, but a clever juxtaposition is what makes the difference.
When looking to make the most out of modern white cabinets, going frameless can be a good option. It not only renders a different touch to the whole place, but it also creates a distinguished appearance against its only other supporting color.
For any dual-toned kitchen, staying away from bright or bland shades of white can be a good idea.
Redefining Depth With KSI Cabinetry
KSI Signature solid wood white cabinets can be a worthy choice for small-sized kitchens. The style not only helps to reflect light and brighten up the otherwise dark kitchen, but it also conjures into believing the kitchen is a tad bit bigger.
In other words, it adds to the character, depth, and warmth changing its degree as ambient light fades throughout the day.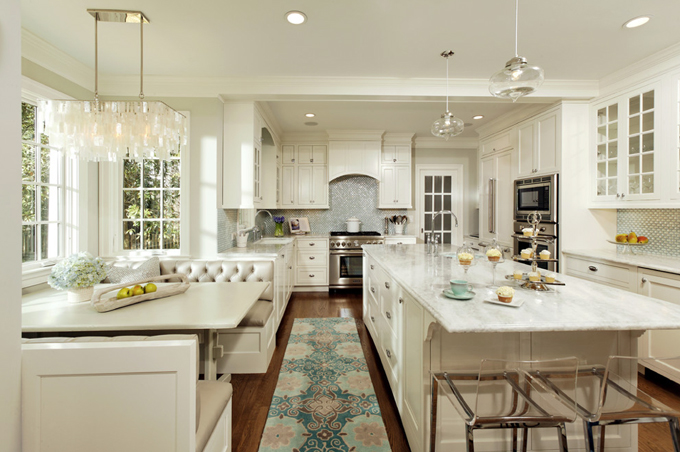 Choosing The Right Shade Of White

With never-ending shades of white available in the market, it can be a challenge to pick "your-kind-of-white" for kitchen cabinets.
For the majority of kitchens, white itself is the base colour further accented by colourful accessories, furniture, and a choice of appliances. Together, they make way to add texture to the whole setting.
The best way to choose the right shade for modern white cabinets is to feel the hue yourself. Is it too warm, or is it too bland, too cold?
Usually, muted shades of white are known to bless just about any kitchen and impairs a rich and more contemporary outlook.
Wrap Up

Undoubtedly, modern white cabinets with their elegance and timelessness can easily transform just about any culinary space into something special. All you have to do is to make intelligent choices, and voila! the game's half won.
The best A to Z kitchen renovation turnkey services in the Greater Montreal Area.
SHARE KSI CUISINE SOLUTIONS WITH FRIENDS