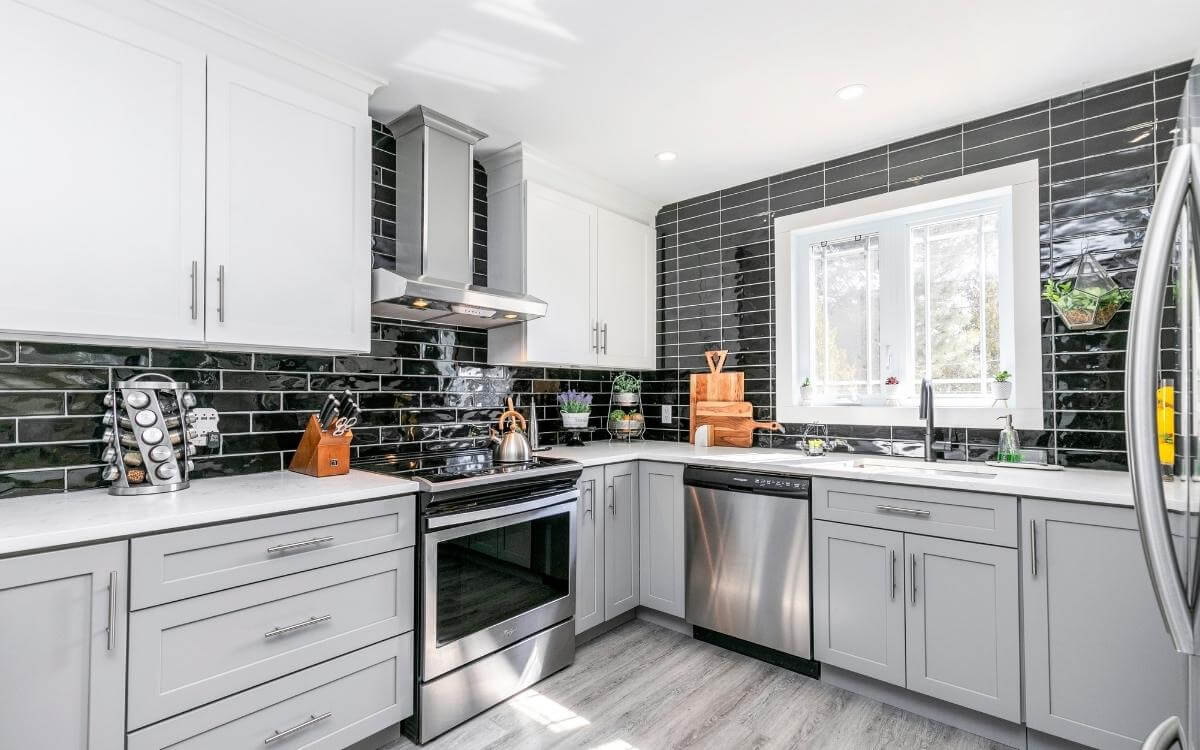 Included: Solidwood cabinets, Quatrz countertop, handles, Kitchen faucet, Kitchen sink.
Excluded: Kitchen appliance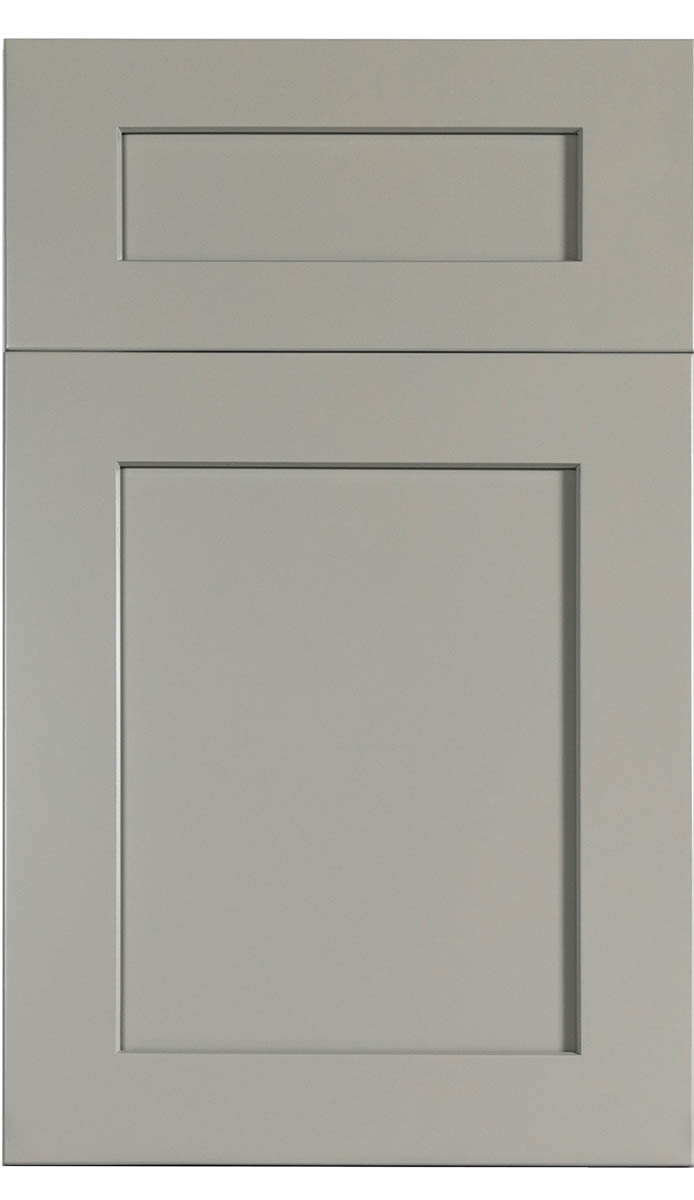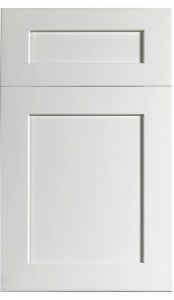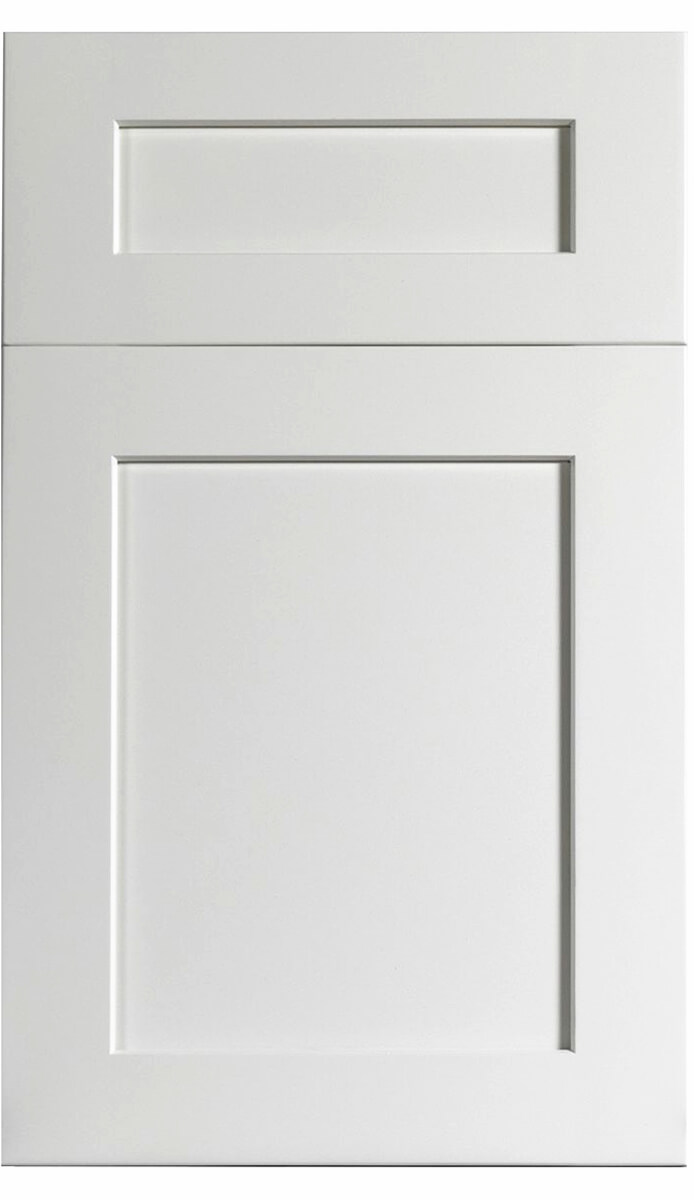 Professional FREE kitchen design in 3D
Our team is experienced in kitchen renovation design.
We can optimize designs to maximize efficiency and save you money. We prepare professional and council approved drawings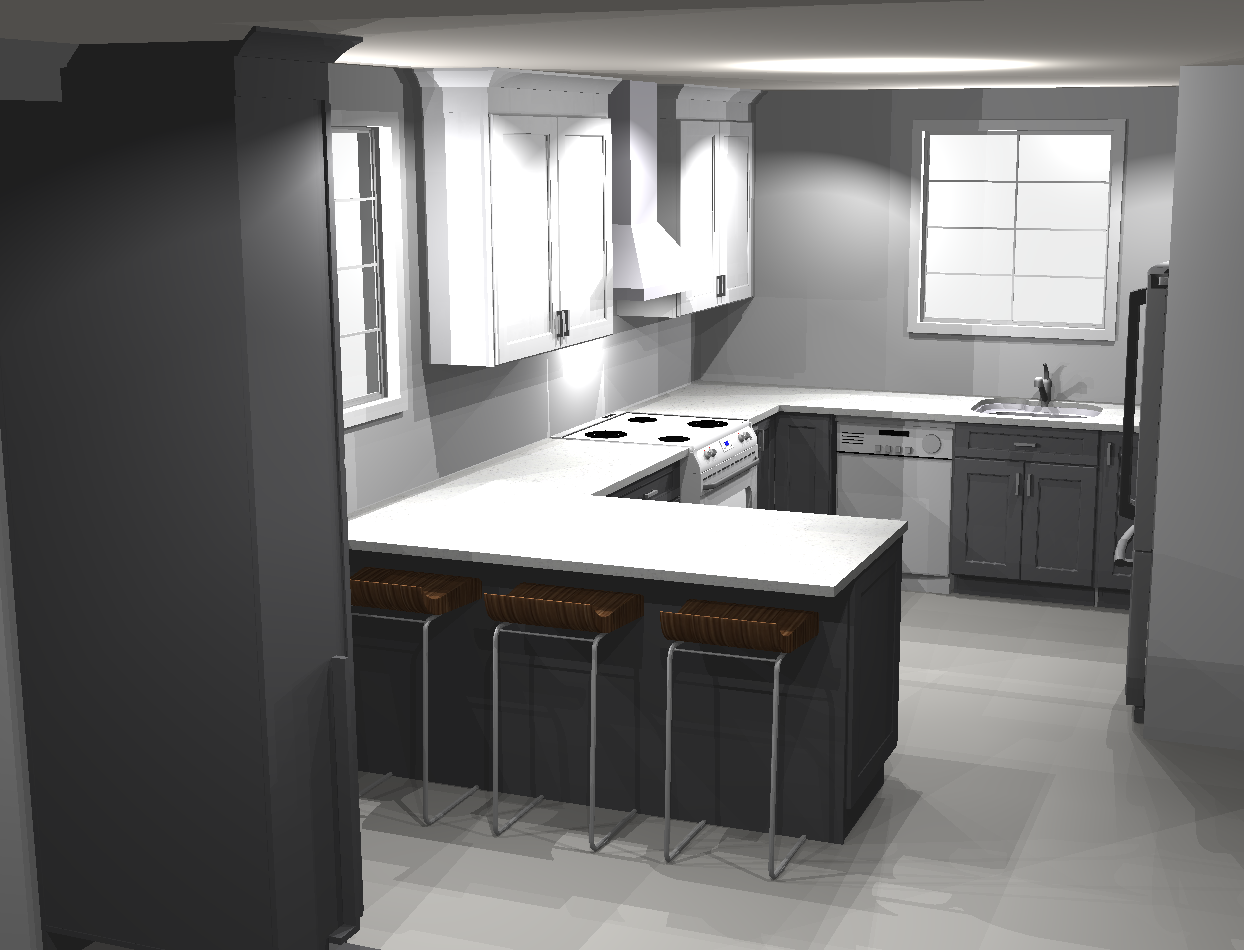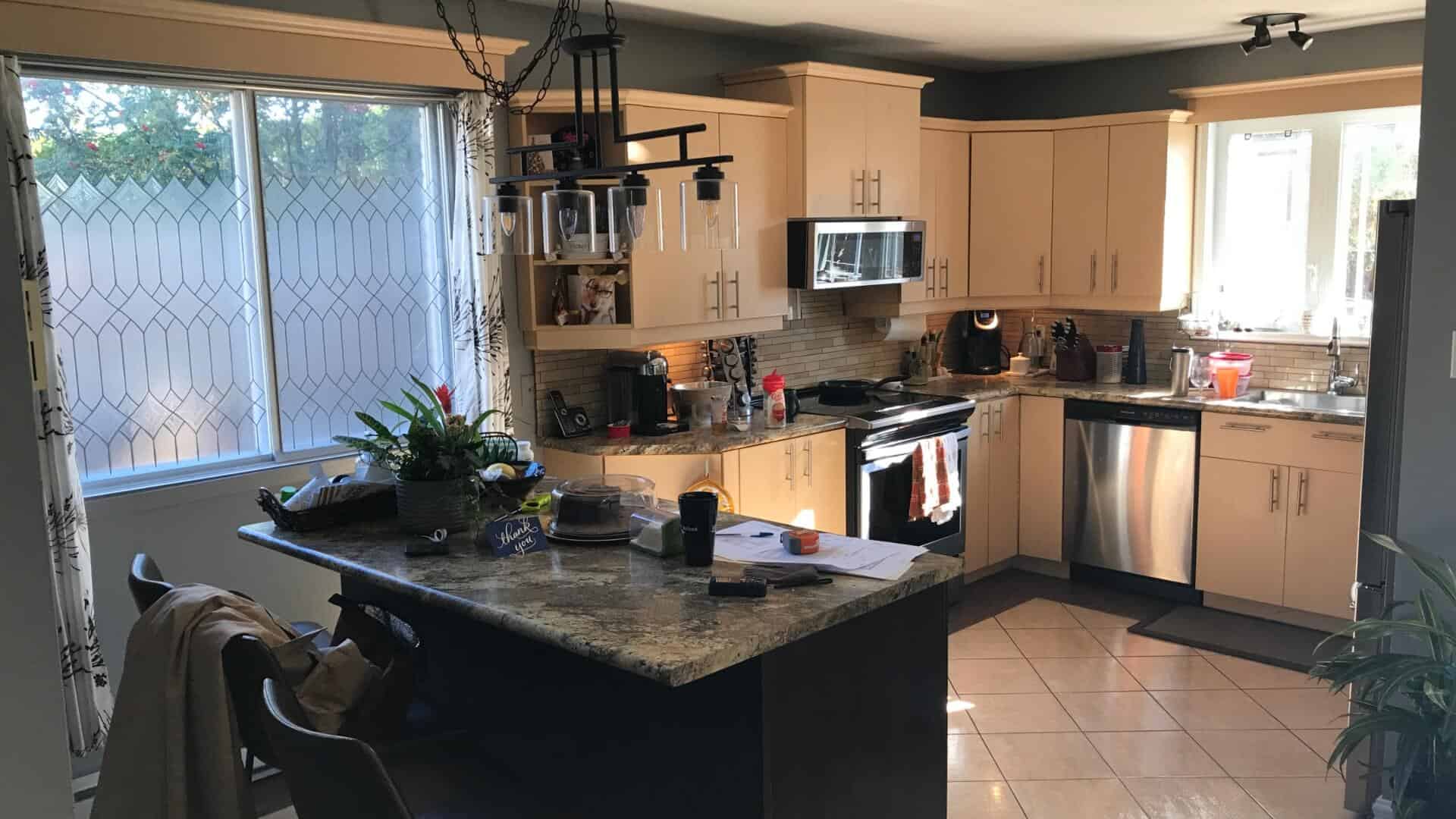 This kitchen started out dark and secluded. All of the natural light was absorbed by the dark cabinets and countertops, making the space appear much smaller than it was. In addition, the unfinished backsplash gave the kitchen a disjointed appearance, removing any real sense of continuity. Thankfully, all of that was remedied by implementing a well-thought-out design that prioritized the family's needs while preserving their desired aesthetic.
The homeowners desired a larger and brighter kitchen. Tuxedo cabinets were the way to go to achieve this effect! The use of light upper cabinets and dark base cabinets makes the kitchen appear much larger than it is. The upper cabinets lift the room, drawing the eye up to the ceiling, while the lower cabinets bring it back down to ground the entire space. The white backsplash extending to the ceiling emphasizes this effect and, because the tiles match the uppers perfectly, creates a sense of continuity throughout the kitchen.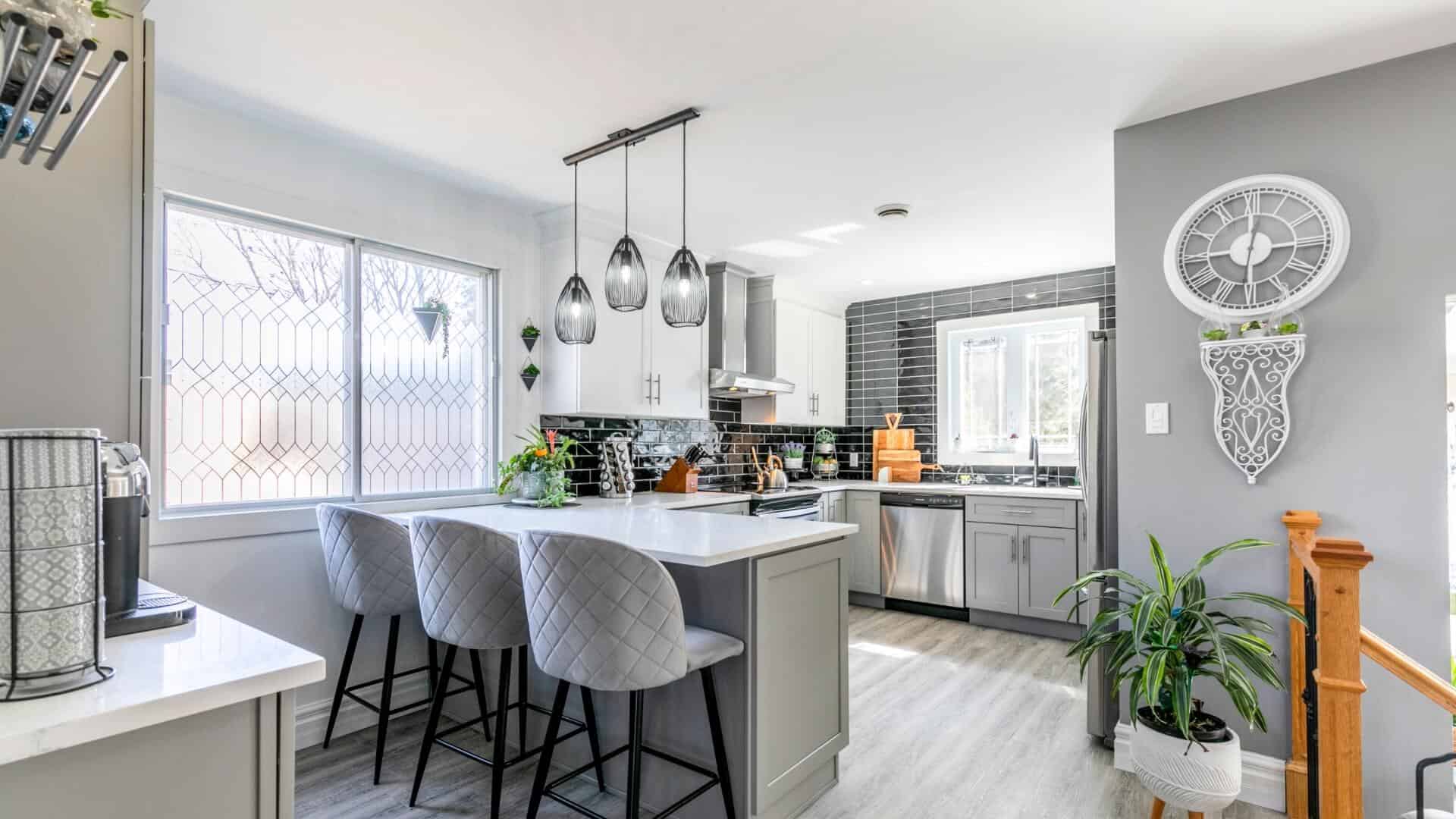 Free kitchen design. $0 Down payment. 0% APR installment payment.
The Best A to Z Kitchen Renovation Turnkey Services in the Greater Montreal Area.
SHARE KSI CUISINE SOLUTIONS WITH FRIENDS