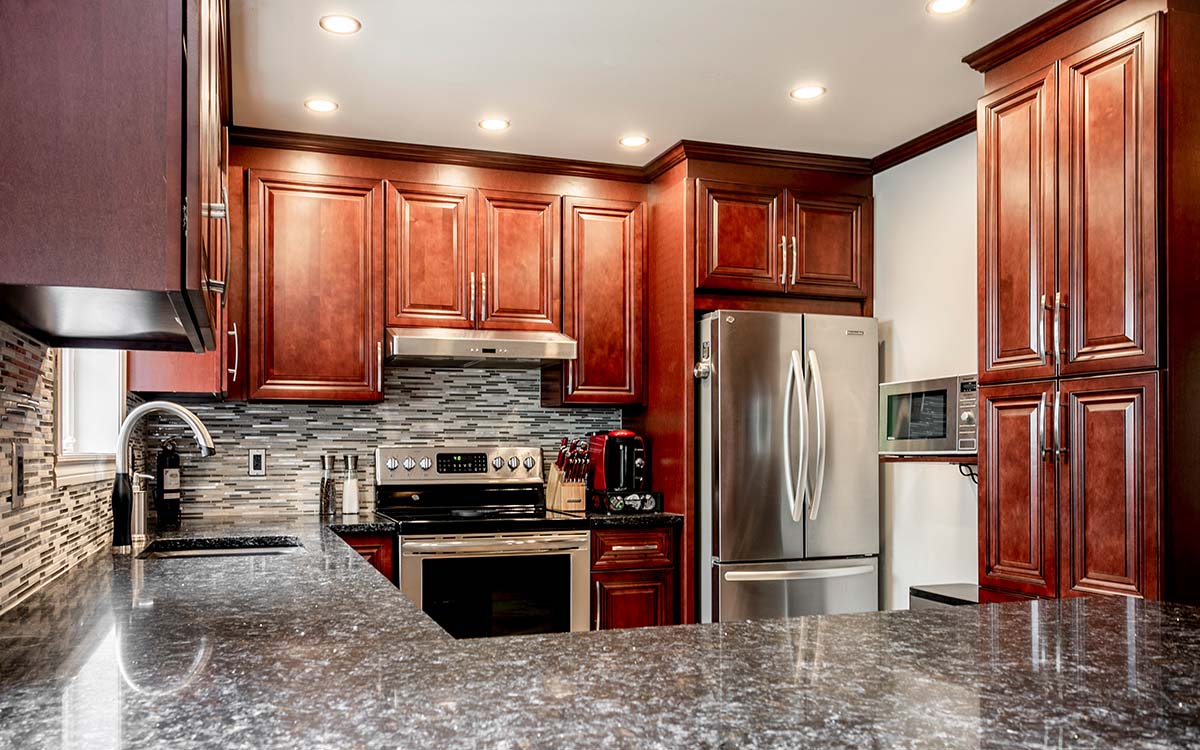 Included: Solidwood cabinets, Quatrz countertop, handles, Kitchen faucet, Kitchen sink.
Excluded: Kitchen appliance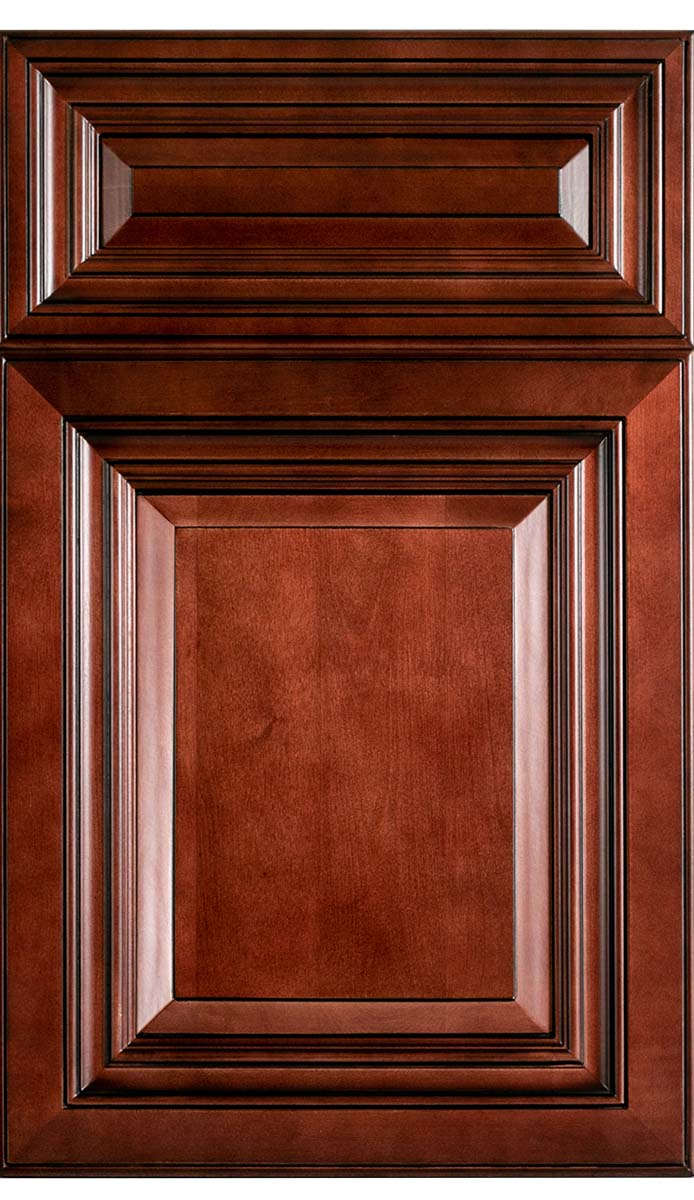 Classic Raised Up Kitchen
Professional FREE kitchen design in 3D
Our team is experienced in kitchen renovation design.
We can optimize designs to maximize efficiency and save you money. We prepare professional and council approved drawings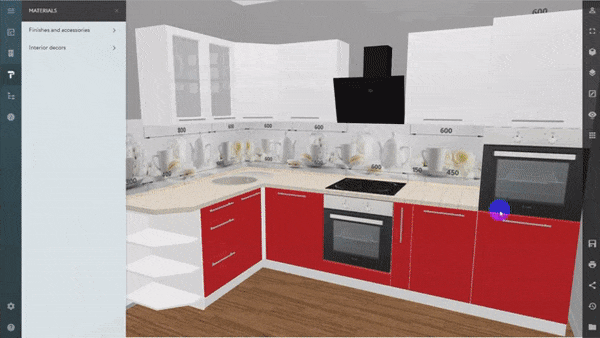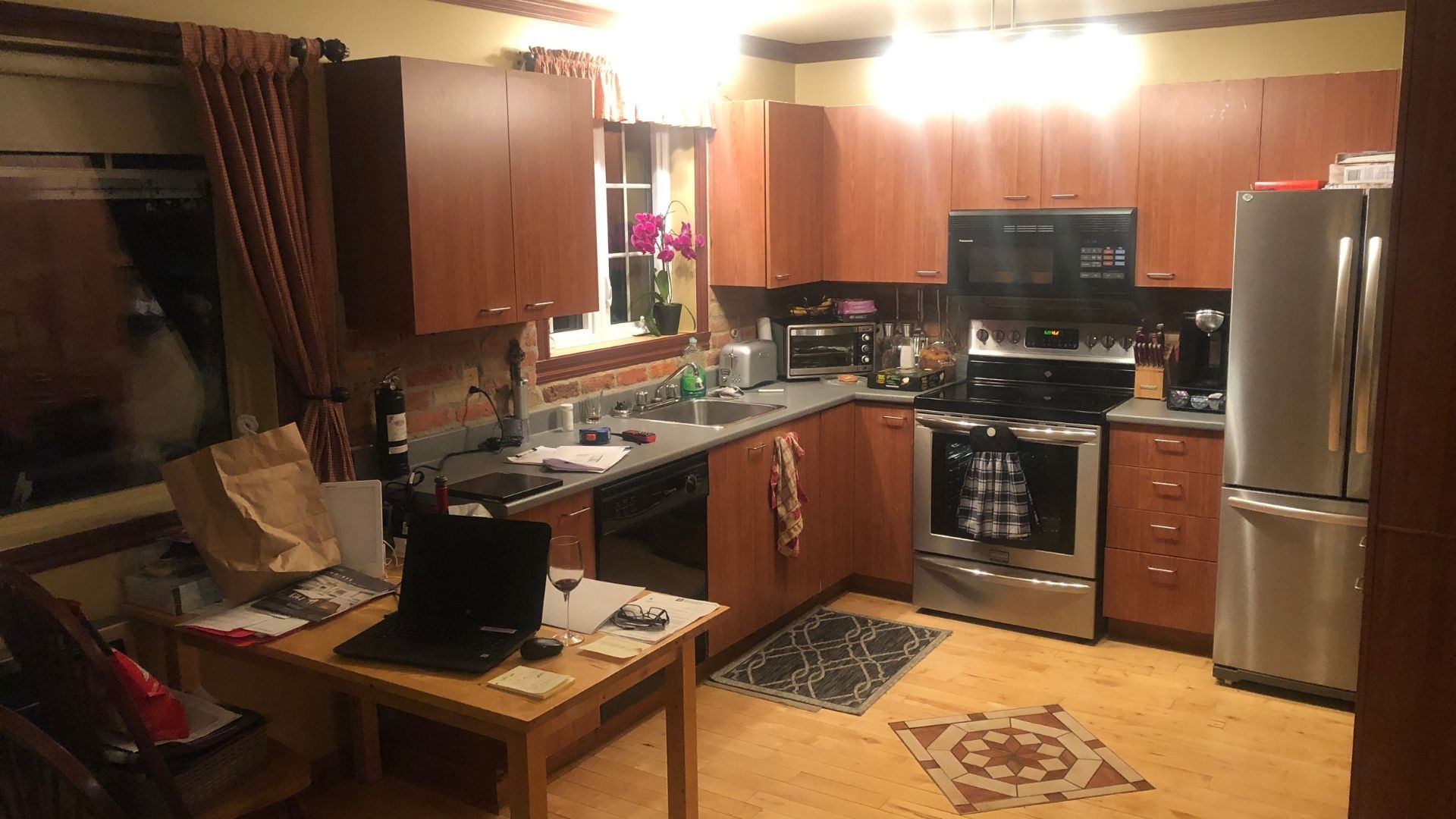 This kitchen appeared to be a relic from another era. The room's original colours had long since faded, and it appeared tired and worn out. To bring new life into this space, the owners decided to remove all existing elements and replace them with modern design.
To make way for new materials, rickety slatted wood cabinets, vintage ceramic tiles, stained laminate countertops, and wonky taps were removed from the stage. The contractor's mission: renovate the space so that it is bright, chic, and functional. You could say that mission accomplished!
Kitchen renovation in a very classic and luxurious style. Beautiful custom-made dark walnut cabinets with fine details done by hand are part of the renovation. The floor has been replaced with a lovely cream-colored ceramic, and the kitchen countertops and island are speckled granite. The kitchen backsplash is made of beautiful pearl nacre, which adds a dynamic element to the overall look and feel.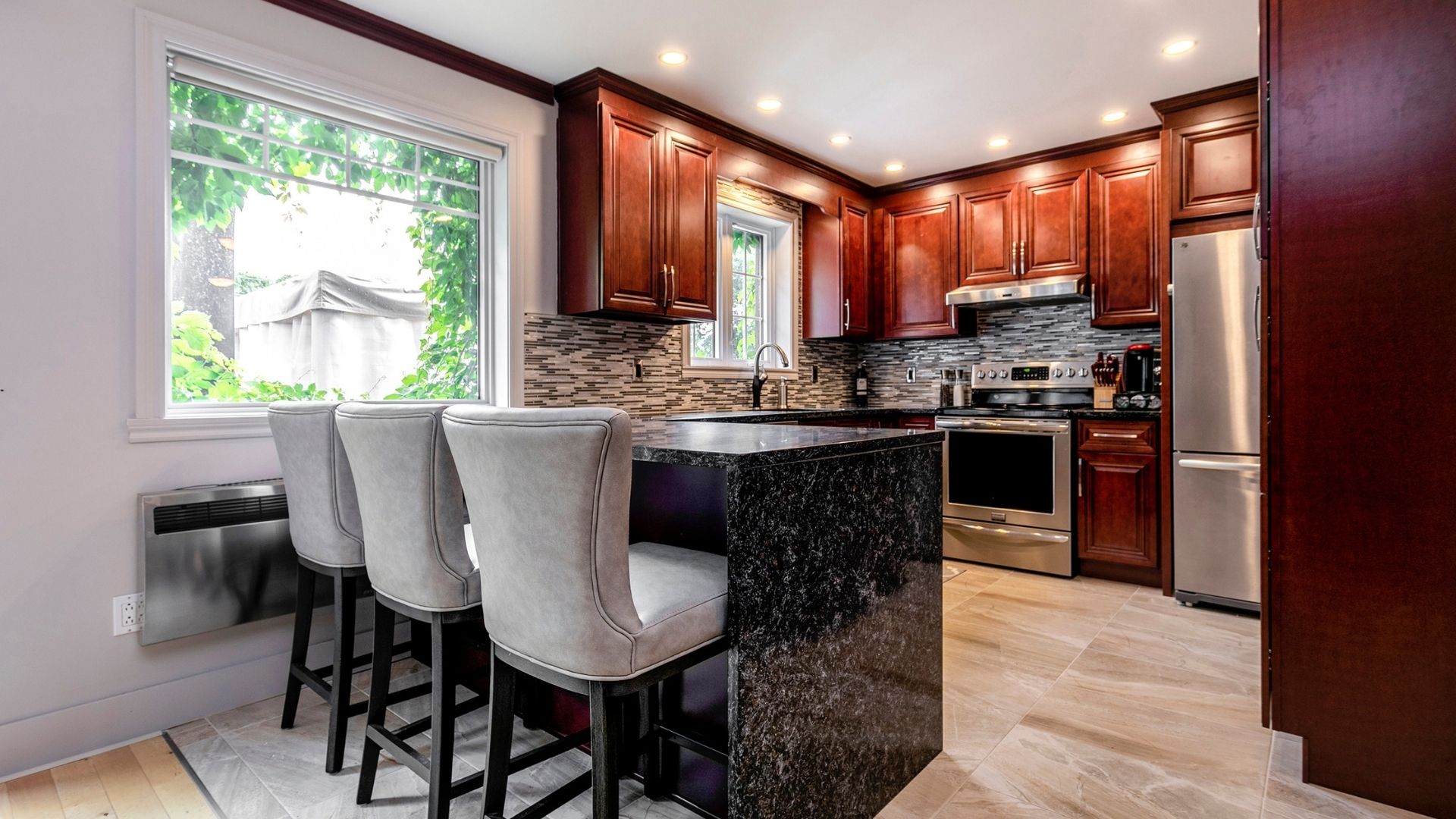 Free kitchen design. $0 Down payment. 0% APR installment payment.
The Best A to Z Kitchen Renovation Turnkey Services in the Greater Montreal Area.
SHARE KSI CUISINE SOLUTIONS WITH FRIENDS