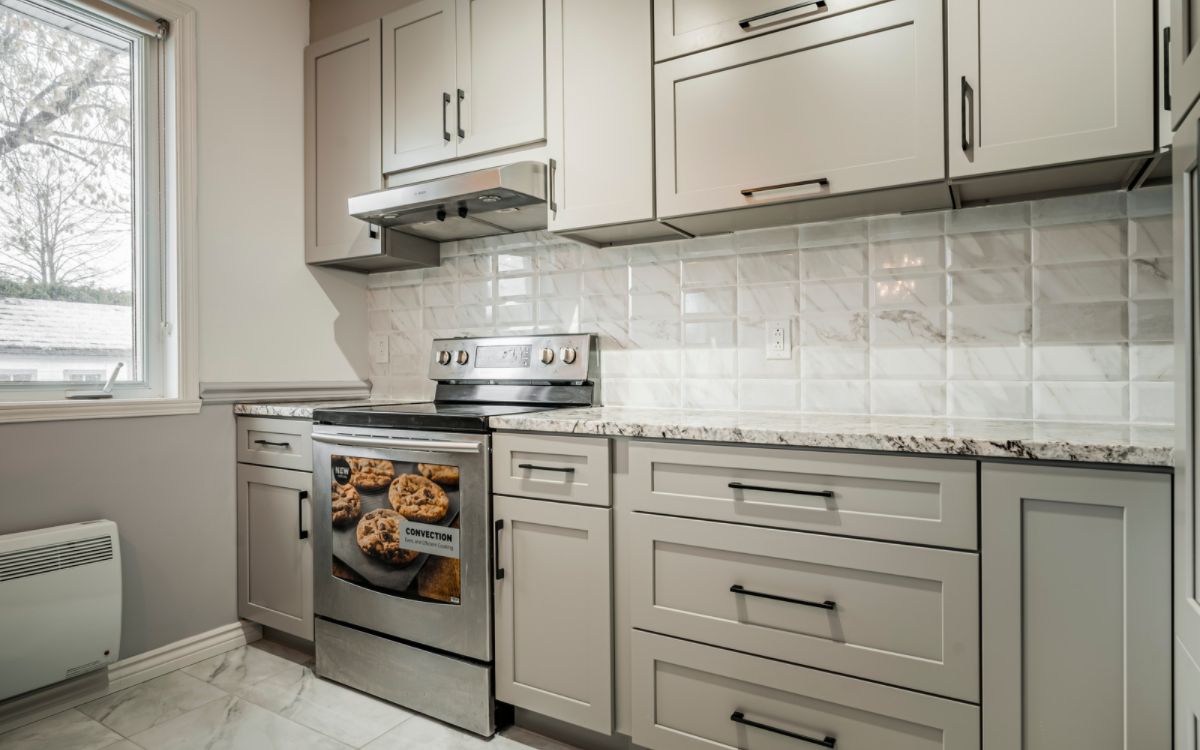 Included: Solidwood cabinets, handles.
Excluded: Kitchen appliance, Countertop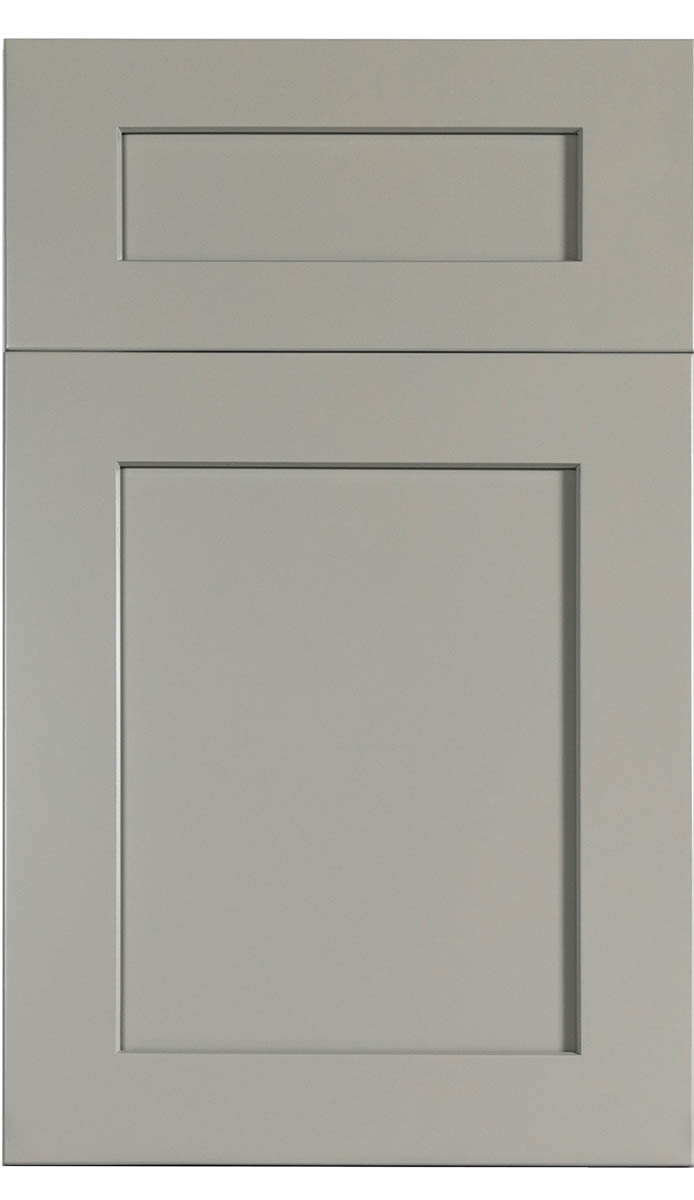 Professional FREE kitchen design in 3D
Our team is experienced in kitchen renovation design.
We can optimize designs to maximize efficiency and save you money. We prepare professional and council approved drawings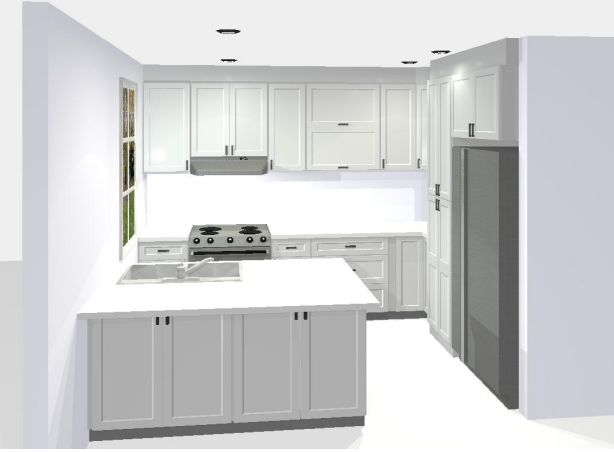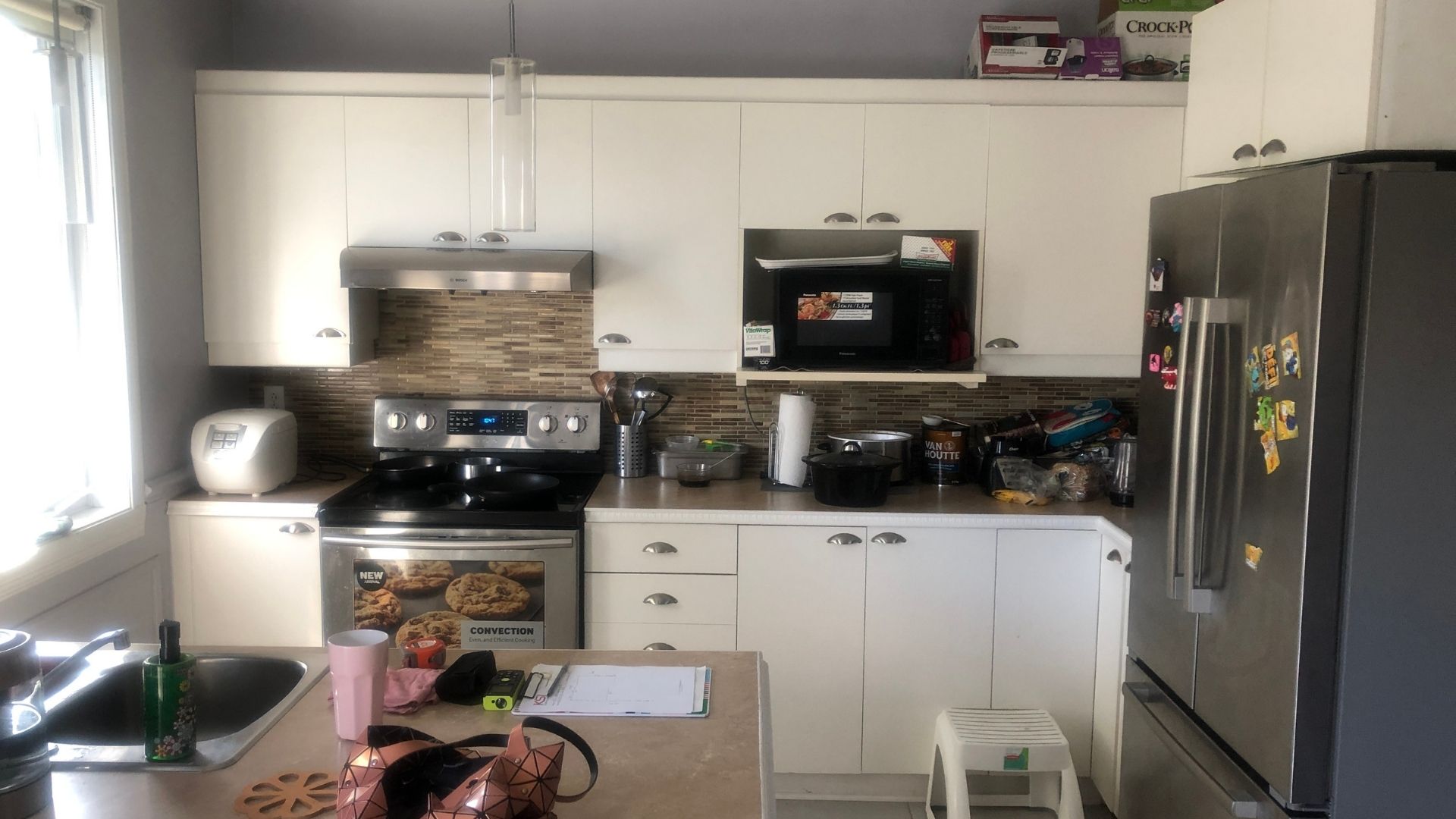 To make way for new materials, rickety slatted wood cabinets, vintage ceramic tiles, stained laminate countertops, and wonky taps were removed from the stage. The contractor's mission: renovate the space so that it is bright, chic, and functional. You could say that mission accomplished!
The homeowners chose ceramic floor tiles with beige flecks that were slightly textured. They complement the wooden cabinets nicely and create an appealing contrast, avoiding the monotony that a traditional white floor can bring. Their matte finish also helps to balance out the gloss in the room. This kitchen's days of bright orange tiles are over!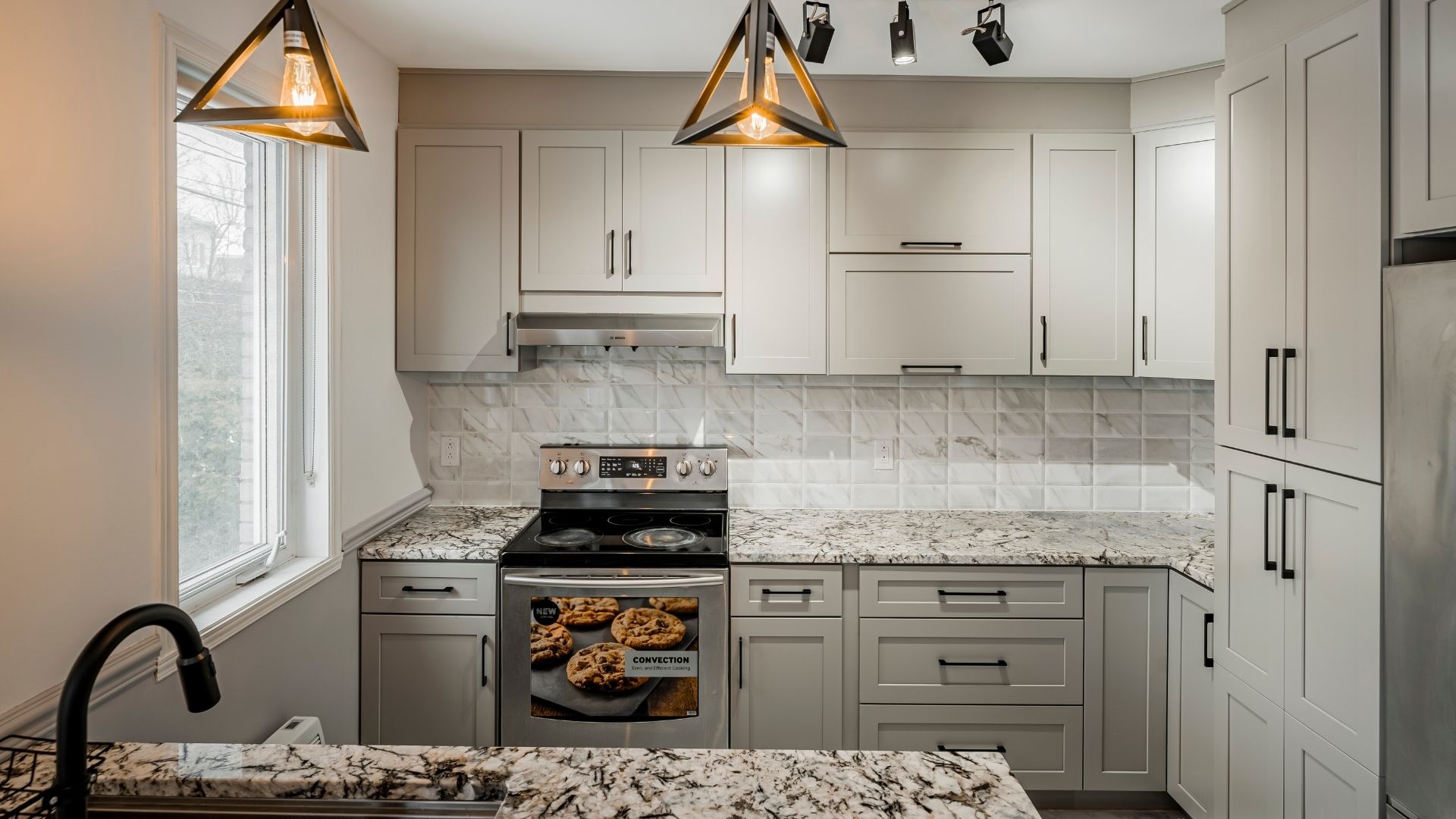 Free kitchen design. $0 Down payment. 0% APR installment payment.
The Best A to Z Kitchen Renovation Turnkey Services in the Greater Montreal Area.
SHARE KSI CUISINE SOLUTIONS WITH FRIENDS