Usually, most homeowners ensure that their kitchen has sufficient storage space, but they forget the same about their bathroom. Later they regret having insufficient space for storing items and as a result, the bathroom appears very scattered and disorganized. Although there are sufficient unused spaces available in their bathroom, they fail to see that.
You will need plenty of storage space to keep your towels, bathroom tissues, toiletries, and a few other things. Therefore, by adding a few more storage spaces to your bathroom, it will be possible for you to make your bathroom look organized.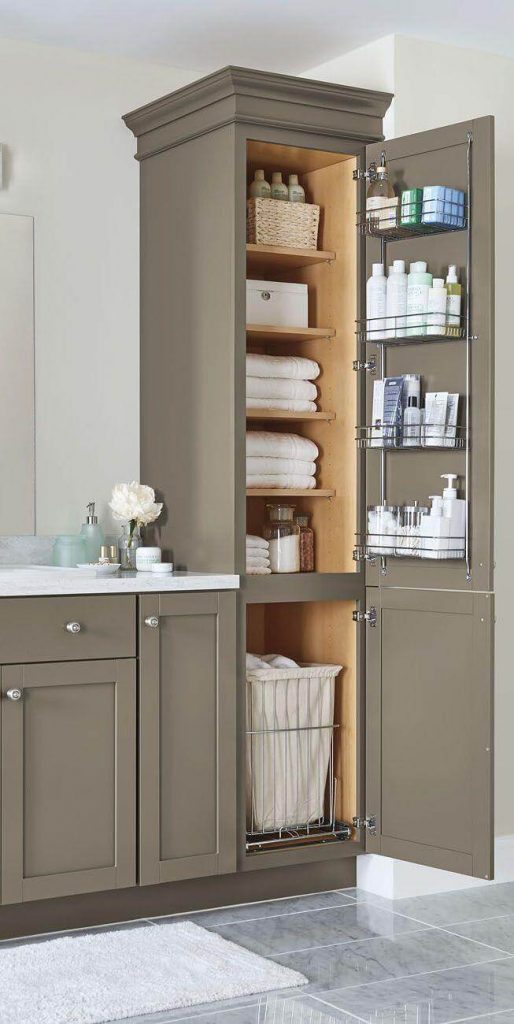 By checking home design inspirations online, you can get plenty of ideas for over toilet storage and many such things that can help create more storage space in your bathroom. Let us share with you a few such ideas in this post to help you get more storage space in your bathroom.
Over-the-toilet shelves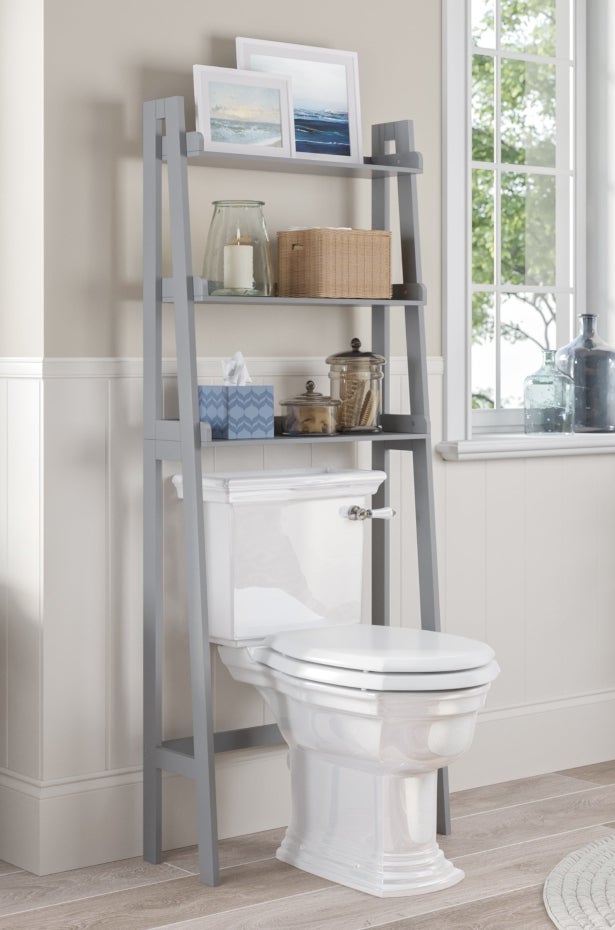 By installing these shelves over your toilet, you will be able to hold all your towels, shampoos, toilet papers, extra lotions, and hand soap, and art pieces too. Make sure that it looks beautiful by placing a few houseplants on the shelves.
Rustic chicken-wire shelf

To offer a rustic look to your bathroom space, you can install a shiny porcelain toilet, smooth bathtub, and marble countertops. By adding a chicken wire shelf, you can create a storage space that is very much needed.
Basket storage

There are a few things that you like to store in your bathroom that you do not want to display and you can easily access them if you want. So, you can add basket storage in your bathroom where you may hide plenty of your things.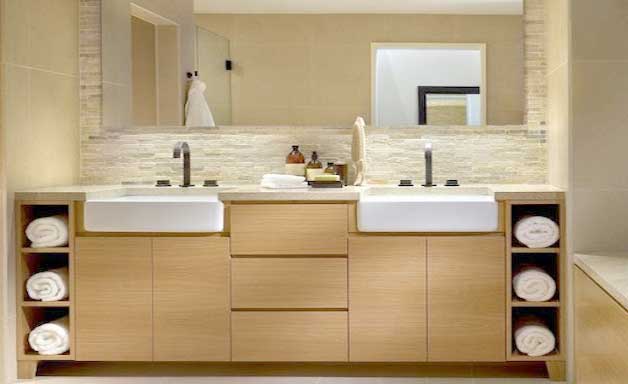 Also, you can use over toilet cabinets to get more storage place for all those items that you do not want to put on display.
Surrounding storage

Another unique thing about above the toilet storage idea is that it will not take up plenty of wall space, however, it is designed to hold a lot of things.
There is also sufficient storage on both sides of your toilet areas where you can get a good amount of space without sacrificing your wall.
Locker lookalike

You may not make your bathroom like any locker room by using such a shelf, but it will offer you a little bit of extra security. There is plenty of storage space on these shelves and also has a locked cabinet.
Glass cabinets

Although with a glass cabinet you may not get the privacy of the storage area, they surely add glam and class. By storing sparkling white towels and fancy toiletries behind them you can add grace.
Over-the-toilet cabinet

You can use your entire wall space over your toilet for storage of toiletry items by installing one cabinet. You will have plenty of hidden space and also an open shelf to keep a few magazines or a houseplant.
The best A to Z kitchen renovation turnkey services in the Greater Montreal Area.
SHARE KSI CUISINE SOLUTIONS WITH FRIENDS