Create a storage-packed kitchen with our clever solutions for making the most of your kitchen cabinets, drawers and pantry.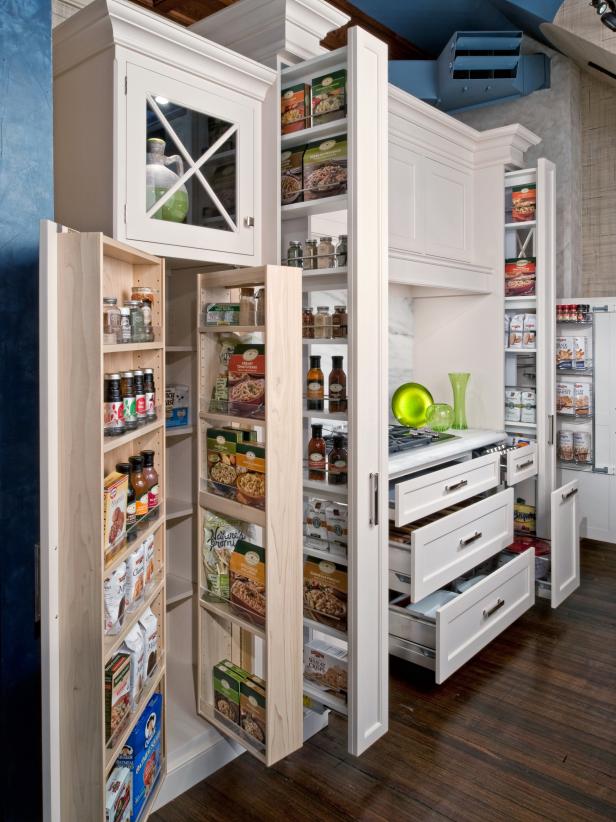 Think Vertically
Even if there isn't room for a walk-in pantry, you don't have to sacrifice much-needed storage. The design embraces the height of this kitchen to create a fully functional pantry with cabinetry. No space is wasted with tall pullouts and drawers and shelves of varying sizes which allow for a variety of food storage needs.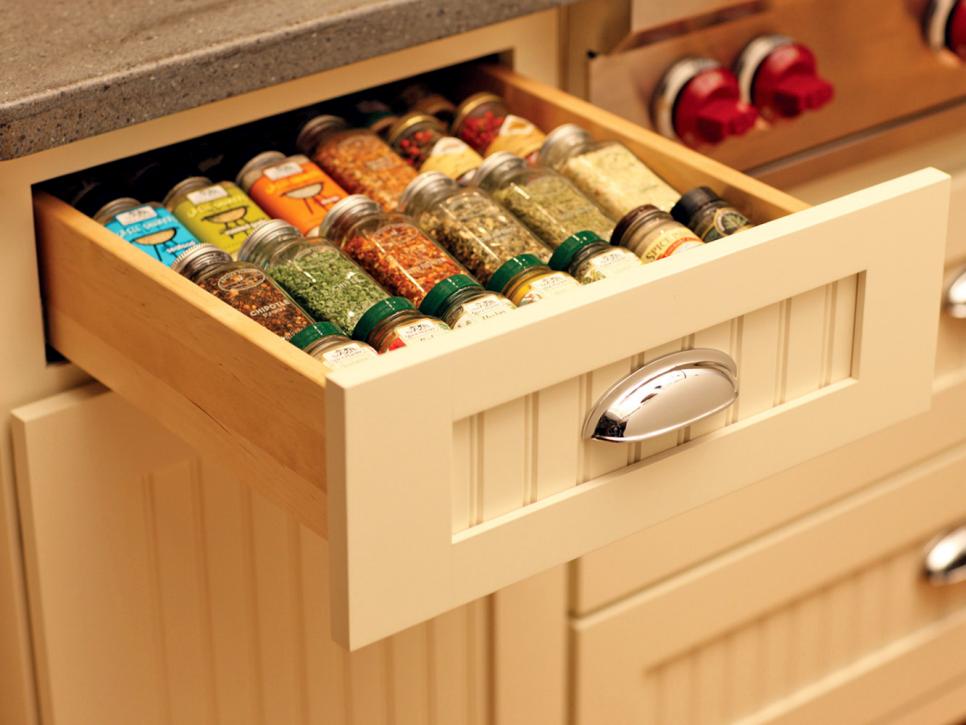 Easy-to-Grab Spices
Storing spices in a drawer rather than a wall-mounted rack ensures seasonings are handy for cooking while preserving their delicate flavors by protecting them from sunlight, moisture, and heat.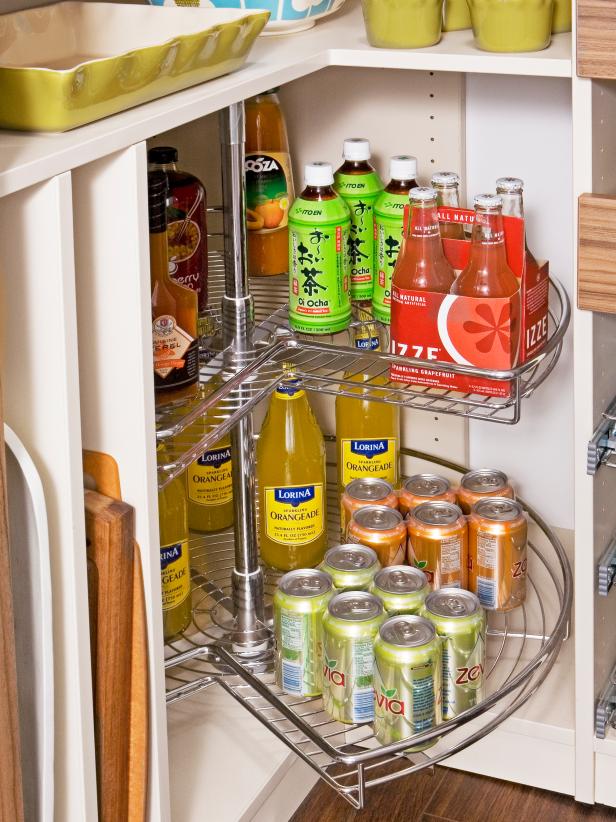 Take Storage for a Spin
Put corners to work with a carrousel-style rack that spins to allow easy access to items in the back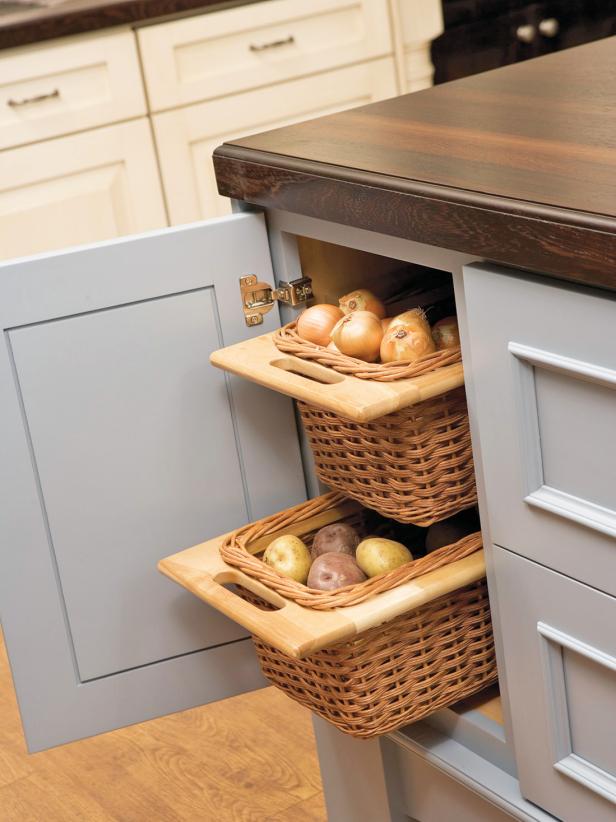 Keep Veggies Fresh Year Round
Keep root vegetables, like onions and potatoes, fresh longer by storing them in a cool, dry, dark place. Handy open-weave baskets, like these, provide air circulation to keep the veggies dry while the cabinet's interior protects them from sunlight.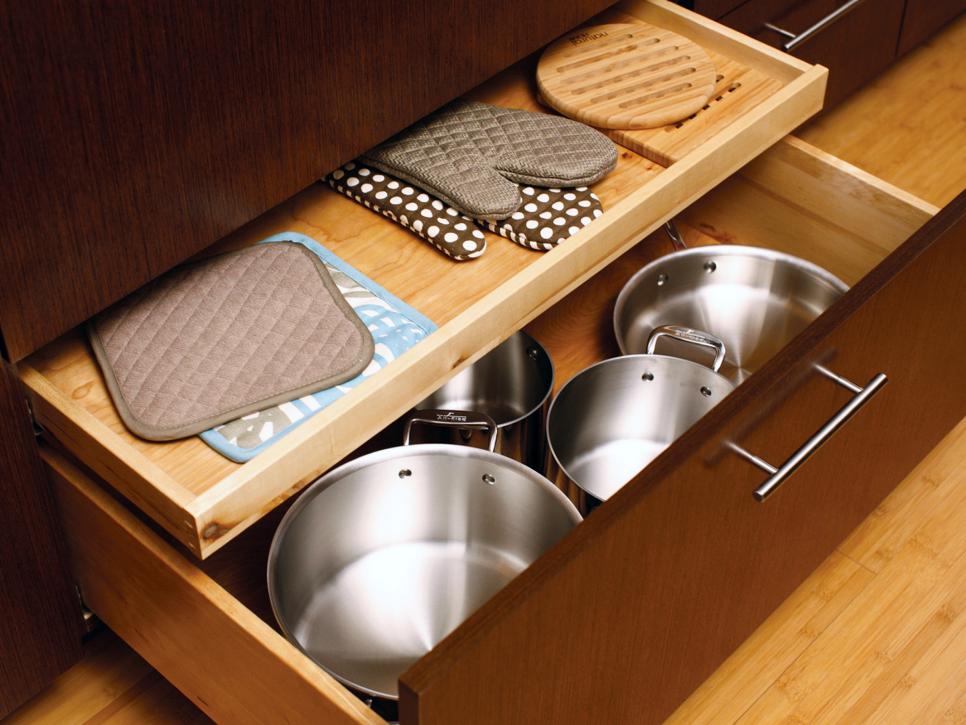 Put Pots in Their Place
Instead of precarious stacks of cookware piled in the back of a cabinet, store your everyday pots in a handy drawer. This drawer features two separate sections: a deep area for housing big pots and a shallow roll-out for storing potholders, lids and trivets.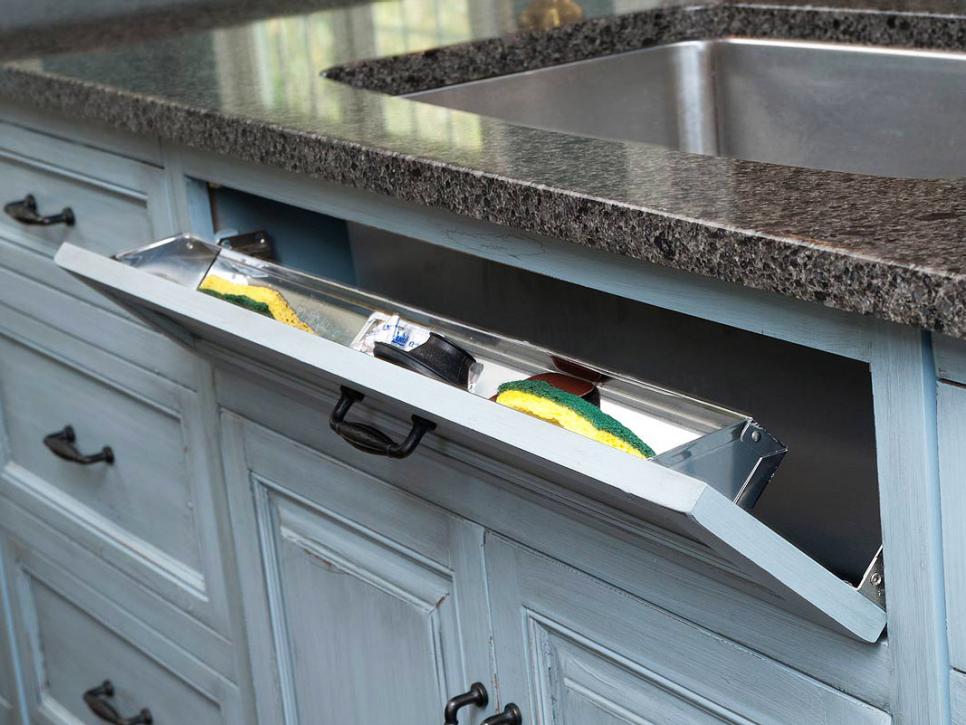 Handy Sink Storage
To really maximize the storage in your kitchen, put unused areas to work. Typically, the "drawer" in front of the kitchen sink is just a false front, but with the addition of cleverly hidden hinges and a stainless steel tray, it becomes out-of-sight storage for wet sponges and scrub brushes.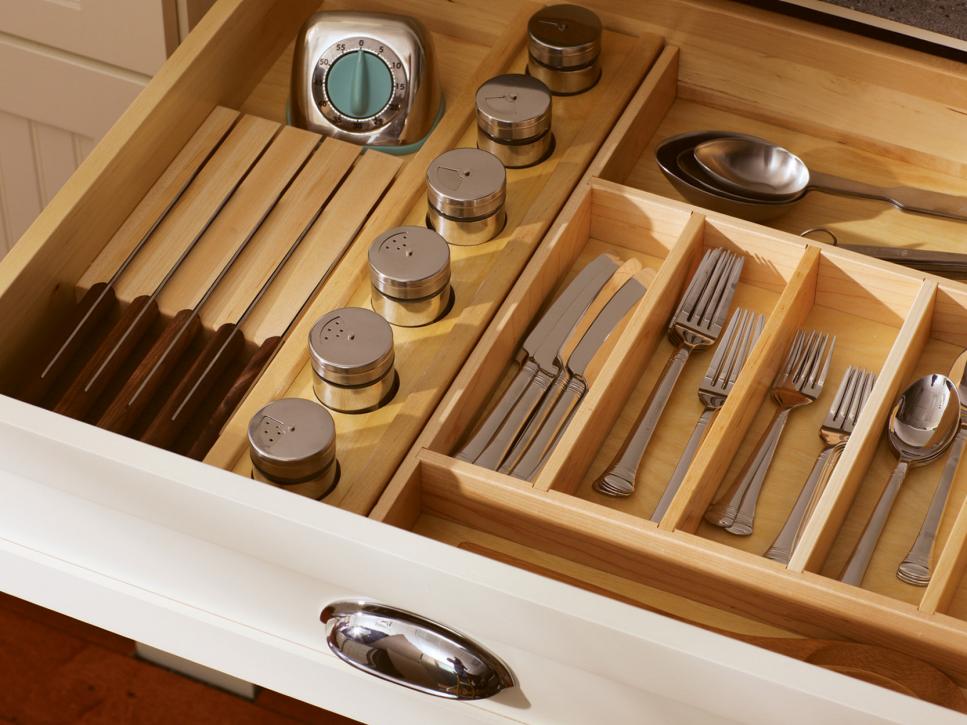 No More Junky Drawers
Make the most of your utensil drawer with dividers that organize utensils, steak knives, measuring spoons, and even your favorite spices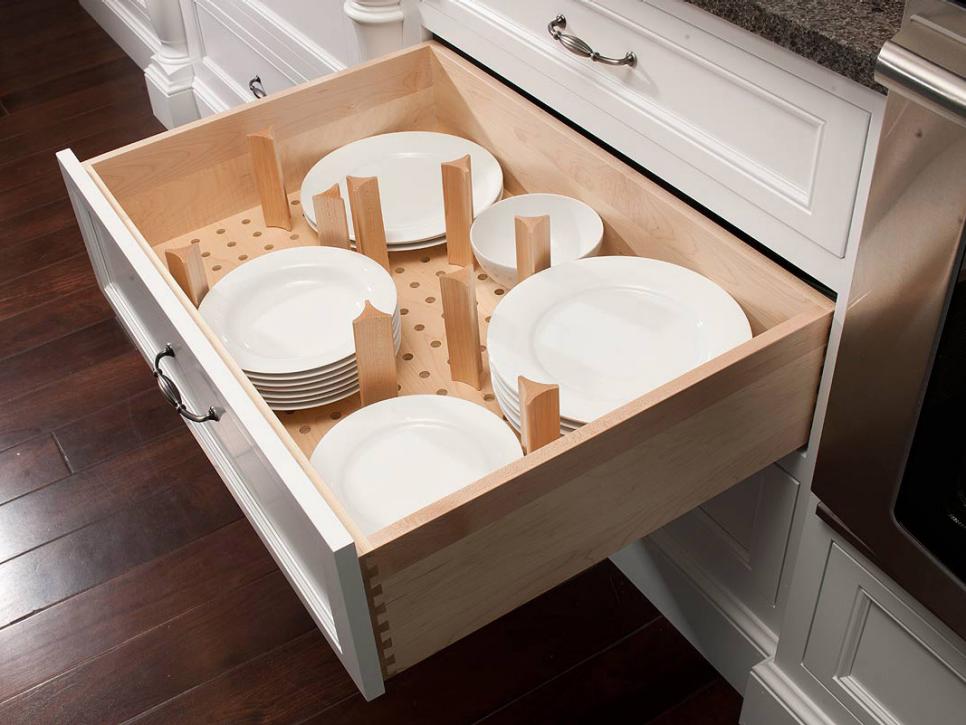 Practical Dish Drawers
A clever peg system allows dishes to be placed in a base cabinet for easier lifting and organization. Sturdy slides under the drawer can support up to 250 pounds, so heavy plates are no problem.
With the many benefits of updating your kitchen, we encourage you to contact us to speak with our KSI kitchen experts.
We are offering a free consultation for your plan and budget control. We can sit down with you to discuss your vision for your kitchen.
Whether you're looking to make the necessary updates to increase the marketability of your home, increase the functionality of the room, or create more storage space to help with organization, we can help you create the kitchen of your dreams.
The best A to Z kitchen renovation turnkey services in the Greater Montreal Area.
Make your kitchen renovation more affordable, more convenient and worry-free
SHARE KSI CUISINE SOLUTIONS WITH FRIENDS